People Top 5
LAST UPDATE: Tuesday February 10, 2015 01:10PM EST
PEOPLE Top 5 are the most-viewed stories on the site over the past three days, updated every 60 minutes
Picks and Pans: Books
Smart-Guy to the Stars
by Elissa Wall with Lisa Pulitzer |




REVIEWED BY CAROLINE LEAVITT
MEMOIR
Born into the Fundamentalist Church of Latter Day Saints, author Wall, now 21, was just 14 when sect leader Warren Jeffs forced her into marriage with a cousin she despised. It proved a career-killing mistake for Jeffs: Raped and beaten by her husband, Wall fled the compound with her new love (former FLDS member Lamont Barlow, to whom she's now married); last year she was the star witness in the case that sentenced Jeffs to prison for serving as an accomplice to rape.
Coming on the heels of the raid on the FLDS compound in Eldorado, Wall's story couldn't be more timely. Her descriptions of the polygamous sect's rigidity are shocking, but what's most fascinating is the immensely likeable author's struggle to reconcile her longing for happiness with her terror of its consequences. "Will the devil be waiting for me?" she wonders. The FLDS kids now encountering forbidden treats in foster care would surely know what she means.
by Mary Tillman with Narda Zacchino |




REVIEWED BY BILL HEWITT
MEMOIR
Tillman convincingly argues the Army tried to hide the real story of the death of her son Pat, killed in Afghanistan in '04. But the best parts are the glimpses of the ex-NFLer himself, who emerges as loyal, principled, modest: an exceptional man.
by James Frey |




REVIEWED BY MICHELLE GREEN
FICTION
A literary whipping boy after his two "memoirs" were revealed to be recklessly embellished, Frey returns with a novel so powerful it makes one wonder why he ever detoured into nonfiction. A wildly talented storyteller, he lets it rip in
Morning
—a gripping epic about Los Angeles. His L.A. is a perilous intoxicant for dreamers, actors and losers of every hue; the city that promises pilgrims they can "grow into whatever flower or ... poison they want to become" is his protagonist. His cast is highlighted by a sexually rapacious megastar married to a fetching actress; both are gay. Frey clearly is having fun here: naughty, look-at-me fun that will keep his edgy image intact.
by Kate Morton |




FICTION
An anthropologist who plumbs cultural mysteries, Grace Bradley has always protected the truth about a shooting she witnessed in her youth. But at 98, Bradley, the narrator of Morton's stunning debut, begins to reconsider while consulting on a film about the suicide at Riverton Manor, where she was a young housemaid. Evoking the doomed splendor of Edwardian England and the unspeakable losses of the Great War, Morton creates a romance in which past and present merge in startling ways—and the "guilt of tragedy's survivors," as Grace says, emerges into the light.
by David Benioff |




REVIEWED BY JAKE LAMAR
FICTION
In January 1942, Lev, a chess prodigy, and Kolya, a Red Army deserter, receive an improbable do-or-die mission: During the siege of Leningrad they must find eggs for the wedding cake of a colonel's daughter. A deft storyteller, Benioff writes about starvation, cannibalism and Nazi atrocities with poignance and cinematic flair. If
Thieves
were a movie, it would start out like
Schindler's List
and end up like
Raiders of the Lost Ark
. For better or worse.
by Garth Stein |




REVIEWED BY JOANNA POWELL
FICTION
Every dog has its day, so it was only a matter of time until Enzo, the soulful yellow Lab who narrates this splendid tearjerker, got his. Recounted from his deathbed, the pooch's tale is rich with quirky observations—many of them olfactory—and love for his human, a down-on-his-luck race-car driver. If you believe dogs know things—like when you need the comfort of their furry heads in your lap—this book is for you. Go fetch!
by Jen Lancaster |




REVIEWED BY RENNIE DYBALL
MEMOIR
In her third memoir, blogger Lancaster lets it all hang out in chronicling her weight loss. Confident despite extra pounds, she resists dieting—she'd have to give up her fave mac and cheese (a "melt-y breadcrumb-crusted plate of happiness"). But a doctor's warnings point her toward Atkins, Weight Watchers and trainers named Barbie. She shapes up but never loses her spicy-sweet humor. She's like that friend who always says what you're thinking—just 1,000 times funnier.
'Warren may have been the prophet, but I was the one who could see my future'
The E! comedian's book of no-holds-barred personal essays is a bestseller. But what does her family think?
HAVE YOU HAD FEEDBACK? My sister said, "I'm as much fun as a cold sore? Is that necessary to say?" I had to remind her that she is as much fun as a cold sore.
HAVE YOUR KIDS READ IT? I don't have kids. Well, I've adopted two, one in Guatemala and one in Zimbabwe. I call them both Earl. They're just gonna stay there. If it's a success, maybe I'll have some of my own. But I wouldn't put money on it.
DO YOUR PARENTS LIKE THE BOOK? The day I found out it was on the
New York Times
bestseller list, I called my dad and he's hysterically crying. Then my boyfriend called, and he was crying. Making two grown men cry at the same exact time—if that's not a new high for me, I don't know what is.
What to do after
Oprah
calls you a liar? Frey spent two months in France with his wife and daughter—and kept writing. Even after the scandal,
A Million Little Pieces
remained a bestseller for 26 weeks.
Who has the better deal: celebs who look serious hanging with economist Jeffrey Sachs (author of
Common Wealth
) or Sachs himself? Three reasons he thinks he wins:
1 HIS DO-GOODING PALS DO THEIR HOMEWORK Bono runs circles around the politicians. The smarts of these celebrities are remarkable.
2 THEY HAVE THE COMMON TOUCH You go to an African village and people don't know who Angelina is. She's just in there with people, chatting. She has incredible reach.
3 THEY SHINE A LIGHT When you have
Madonna
,
Brad Pitt
and John Legend leading the way, people want to get involved in changing the world.
STOLEN INNOCENCE
Advertisement
Today's Photos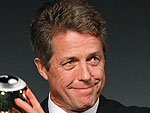 Treat Yourself! 4 Preview Issues
The most buzzed about stars this minute!