People Top 5
LAST UPDATE: Tuesday February 10, 2015 01:10PM EST
PEOPLE Top 5 are the most-viewed stories on the site over the past three days, updated every 60 minutes
At Home with Clint
Clint Black and Wife Lisa Show Off Their Nashville Digs and Talk About Life with Daughter Lily
In their five-bedroom, 9,000-sq.-ft. colonial Nashville home, "we don't take ourselves too seriously," says Clint, 46, of family life with Lily and his wife of 16 years, actress Lisa Hartman Black, 51. Even after a career that's seen 13 No. 1 singles and 20 million in album sales—his 14th (still untitled) album is due this fall—the country superstar still marvels at his good fortune. "I've pulled up to this house many times and thought how unexpected it is that I would have a home like this after so many years working in the clubs and having nothing but a little apartment," says Clint. "It really is surreal at times."
And the couple still pinch themselves about their adventures in parenthood. "We're so glad we didn't miss the best ride at the carnival," says Clint of having their daughter. "We started later in life and didn't think we'd have children," agrees Lisa. "And then we both turned this corner, and we couldn't get one fast enough. We had a tough time for a while—and then we had Lily!"
Their house reflects the family's laid-back style. "I love neutrals and I love simplicity," says Lisa. "Hopefully people would sense a lot of love and relaxation here." Adds Clint: "The nicest thing that could be said about our home is that it feels comfortable."
Favorite showpieces reveal the couple's penchant for the past, like the 150-year-old dining table that a decorator found in London. "It's very dear to my heart. When we walk by, we pat it," Lisa says of the spot where extended family gather over the holidays to play word games over dessert. Another prized possession: Clint's cognac collection, which includes bottles dating back to the early 19th century. "I'm kind of a history buff, so to have something that's a part of history is really special," Clint says. Another shared passion? Original art—including a 17th-century European tapestry in the living room, a rainbow-bright family portrait by Peter Max in the dining room and, in the den, a whimsical Rousseau-inspired oil painting by Beau Bradford featuring the family pets. "I've always enjoyed the beauty of art without knowing much about it," says Clint. "If it's nice looking, then we like it!"
What you're not likely to see on display are Clint's Grammy or four CMA trophies, which he keeps in the office of his home recording studio. Shelves are filled instead with books and photos (including a photo of Clint and Lisa with
Oprah
Winfrey) or spilling over with Lily's board games. Chutes and Ladders and Candyland, two recent favorites, are played in the family den, "the center of the universe for us!" says Clint. That's where Lily and Dad duke it out on their Wii boxing game ("Watching the two of them, I laughed so hard I thought I would die!" says Lisa) and where the family cuddle up for a movie and popcorn (last showing: Mr. Magorium's Wonder Emporium). "I capitalize on those moments when I can get Lily to sit on my lap," he says.
Together time is also a must at dinner. "We'll all sit around the table and get into, 'How was your day?'" says Lisa, who has the help of a nanny and housekeeper but wakes up with Lily at 6 a.m. to drive her to school. Lily also likes to pitch in on cooking duty. "She is a good helper," says Clint. "I like to cook, but only every now and then. I'll do Italian dishes, pastas, stews—I'll put just about anything in there that I can find. And I make great breakfasts. I'm learning to make French toast casserole, but I'm not there yet."
The casserole may be a work in progress, but the couple's 16-year marriage is going stronger than ever. "Gee whiz, if she puts on a short skirt, that's it! We're not going out!" says Clint. "I tell her, 'You still get to me!' So for the new album we wrote this duet called 'You Still Get to Me.'" A man who knows he's got it good, Clint says: "We have a beautiful home, nice things, and with Lily we get to watch the miracle of life up close. We kind of hit the lottery."
DOWNLOAD 'MAKING YOU SMILE' FROM CLINT'S UPCOMING CD!
GO TO: PEOPLE.COM/COUNTRYDOWNLOADS
Clint Black is plucking keys on a shiny black Wurlitzer as his 7-year-old daughter Lily perches on top of the piano lid, wiggling her toes above the keyboard. The budding musician has just treated guests to a spot-on performance of "The Princess Waltz"—and now it's Dad's turn. Black throws himself into a hearty version of "Hit the Road Jack," banging a discordant note or two for comedic effect as Lily giggles and rolls her eyes. "Don't make me tickle you!" Clint teases. As he later explains, "Tickle time is big around our house."
Advertisement
Today's Photos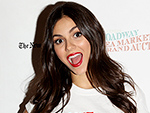 Treat Yourself! 4 Preview Issues
The most buzzed about stars this minute!