People Top 5
LAST UPDATE: Tuesday February 10, 2015 01:10PM EST
PEOPLE Top 5 are the most-viewed stories on the site over the past three days, updated every 60 minutes
Plastic Surgery for Real People
Think Cosmetic Surgery Is Just for the Rich? Now More Middle-Class Workers Than Millionaires Go Under the Knife. Four Tell Why (And How) They Paid for Their Procedures
Face Lift
Brow Lift
Neck Lift
($15,200)
DENTAL ASSISTANT
Breast Implants ($5,500)
SOLDIER
Tummy Tuck
Breast Implants
Liposuction
($15,000)
POSTAL WORKER
Tummy Tuck
($7,000)
Anyone can guess which celebs have had plastic surgery. What you might not guess is that your mail carrier may also have had a nip or tuck. "It's the best kept secret: This is not the purview of the rich," says American Society of Plastic Surgeons president Dr. Richard D'Amico. In a 2005 ASPS survey of prospective patients (the most recent study on income levels), 71 percent earned less than $60,000. A typical case? "The soccer mom who wants the breasts she had before she breast-fed," says Plastic Makes Perfect author Wendy Lewis. To afford that luxury, "they hold off on a new car," says D'Amico, "and get a breast lift." Or pay on credit—some doctors advertise financing plans—or with a card, many of which are marketed specifically to cosmetic patients. Adding interest means lower-income people may pay more for a face lift than the rich. Here, four women tell why the sacrifice was worth it.
BREAST IMPLANTS
Surgery took her from a size 32A to 34D. Cost: $5,500. "Plus $100 for a 10-year warranty."
Laura Osborne, 26
Dental Assistant
Before going out, "I'd wear two bras, plus those gel inserts just to make it look like I had more there," says the 5'2" Osborne. But saving for the operation by a top Florida surgeon, Dr. Roxanne Guy, wasn't easy on a $24,000 salary. She could have paid less for a non-board-certified surgeon but dismissed that option as "scary." Though she says her boyfriend told her, "You're perfect the way you are," he bought their groceries while she saved. Her mom chipped in half of her $425-a-month rent, and for three months, "I worked as many overtime hours as I could," says Osborne. And now? "They're paid for and they're all mine!" she says happily. "I love them. I don't really flaunt it; I just feel better in the clothes I wear."
TUMMY TUCK
$7,000 "When I tried on a bikini, a tear rolled down my cheek."
Traycee Jones, 43
Postal Worker
After having "three 10-lb. babies" in 14 years, Jones grew so self-conscious, she wouldn't let even her husband, Chris, see her undressed. "I was living with a disfigured stomach, loose skin and muscle damage," says the 5'1" Huntington Beach, Calif., resident. But an abdominoplasty (which removes excess skin and fat and tightens muscles) seemed out of reach on her part-time U.S. Postal Service salary of $31,000. Chris, a flooring contractor, earns more, but most of it goes to their $5,000 monthly mortgage payment. "We barely make it," says Jones. So with Chris's blessing, she says, "I got a credit card and charged it." Carrying a 9.9 percent interest rate, Jones will be paying for her February procedure (by Dr. Joseph Cruise) until 2010. To help, she says, "we gave up going out to dinner. And no more Nordstrom." Cutting back, she feels, was worth it. Recently, she and Chris were going home from the pool and stopped at a grocery store. Jones, in a bikini top and a miniskirt, told him, "'I can't go in like this,' and he said, 'So what? You're a hot mama!'"
BREAST IMPLANTS, TUMMY TUCK, LIPO
For $15,000, she had three procedures at once
LaSaundra Stuckey, 41
Pennsylvania National Guard Army supply manager
Serving in Iraq last year, Stuckey lost a close friend. She realized, "I don't want to come to the end of my life and have regrets." The 5-ft. officer had long mulled a "mommy makeover" (her two sons are now grown) and finally went for it. She sought a surgeon experienced with skin of color and found Philadelphia's Dr. Emily Pollard, who offered a 20 percent military discount. Stuckey pulls $60,000 a year, but $15,000 in hazardous duty pay covered the operation she calls "the best investment of my life. If you feel good about how you look, you'll perform better on every level."
FACE, BROW AND NECK LIFT
Her operation cost $15,200. Her doctor threw in a chemical peel free. "He's a compassionate man," says Nixon. "And an artist."
Cindy Nixon, 54
Law Enforcement Officer
Supervising a unit that goes after the worst felons in San Diego, Nixon regularly busts down doors to nab criminals she blithely calls "the clientele." But what really pains her was being called "skinny-lipped" by a woman she arrested. Soon after, Nixon had her lips plumped. Recently she wanted more radical work. A 30-year veteran on the force, she earns about $100,000 annually. But cost remained a concern: She refinanced her home and hired a Del Mar, Calif., doctor, Munish Batra, to freshen her face. An anesthesiologist friend helped by offering his services free. She's happy with the results and says, "My husband is extremely complimentary." And other officers' reactions? "They know there's something dramatic, but they can't really put their finger on it," she says. Surprisingly, the "clientele" have also taken note. "Having a nice appearance has been a safety blanket," says the 5'5" Nixon, a former high school cheerleader. "The bad guys do not expect it, and they're less resistant. They're turning around to get another look, and you're putting the handcuffs on."
71% of prospective plastic surgery patients earn $60,000 or less annually
Contributors:
With Ashley Williams.
LAW ENFORCEMENT OFFICER
Advertisement
Today's Photos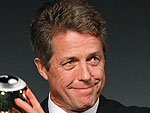 Treat Yourself! 4 Preview Issues
The most buzzed about stars this minute!