People Top 5
LAST UPDATE: Tuesday February 10, 2015 01:10PM EST
PEOPLE Top 5 are the most-viewed stories on the site over the past three days, updated every 60 minutes
Full House's Jodie Sweetin "I Can't Believe How Far I've Come"
Three Years After Battling Meth Addiction, the Now 'Happy and Healthy' Former Child Star Shows Off Her Baby Girl
Full House from age 5 to 13, is clearly all grown up—and all tuckered out. Apologizing to her guest as she stifles a yawn, Sweetin smiles at her new baby girl, Zoie, who's happily snoozing on Dad's shoulder. "Sometimes I just look at her and go, 'You're so perfect,'" she says. "You look at your baby and think, 'Wow, I did that.' It's really amazing."

Lately life has been just that for Sweetin and her husband of 10 months, Cody Herpin. "Zoie first smiled a couple weeks ago," says Herpin, 31, relaxing with his wife in their Corona, Calif., home. "And her little facial expressions are the cutest thing." As for Sweetin, "I'm still like, 'Oh, wow, I'm a mom,'" she says. "It's the most overwhelming, exciting thing I've ever done."

It's also a far cry from what the actress has been through over the past few years: An addiction to crystal meth took over her life and wrecked her first marriage before she entered rehab in 2005. Sweetin was about 22, a college student married to Los Angeles police officer Shaun Holguin and taking a break from acting when she first tried the drug. It was popular among some friends she'd met in high school. "It wasn't so much the allure of it, but the people I was hanging out with," recalls the Southern California native. "They didn't look like the people in commercials with no teeth. They looked normal and had what I thought were normal lives. It didn't seem scary."

Soon it would become terrifying. Six months after first trying meth, she said it became a crippling daily habit. "Everything revolved around my addiction. On a typical day I'd wake up and feel terrible because I hadn't done any. You're either trying to get it, doing it or worrying about when you're going to get it next. You don't even realize that it's taken over so quickly." Sweetin's parents, once an integral part of her life, became strangers. "They lived pretty close, but I'd go for weeks not speaking to them. I didn't want anybody around." She kept the secret from her husband too—even as he watched her dwindle from 130 lbs. to a gaunt 100. "He had no idea," she recalls. "It was the elephant in the room. Something was wrong, but it wasn't talked about."

Then in 2005 Sweetin was hospitalized after a night of partying. But her "scariest, most upsetting moment" came next: Realizing she had hit bottom, she admitted her addiction to her family. "Going to my parents' house and telling them what I had been doing," she says, taking a deep breath, "was hard. I looked them in the eye and said this is the big secret I've been keeping from you ... and I need help."

Six weeks of inpatient treatment followed, and after a few weeks of detox so did a breakthrough: "I started realizing I can laugh again," Sweetin recalls. "I can enjoy myself without this drug. I think I'm going to make it.... Each day that you put together, you get yourself distance. I'm very lucky to have made it through to the other side." Now, she says, "there are days that I don't think about it at all. It's always there, but it's not looming over my head like it was."

Sweetin and her first husband decided to divorce after she left treatment, while she was spending six months in sober living with people from rehab. "I had damaged the relationship so much that we couldn't fix it," she says. When she met Herpin, a film transportation coordinator, through friends, "I felt a lot stronger," she says. The couple began dating in May 2007, and wed just two months later. "From the time we met, we've been inseparable. I'd been through so much and he didn't judge anything in my past—that was important and really special." And when their whirlwind romance was quickly followed by a pregnancy, says Sweetin, "it was a blessing."

Speaking publicly also has helped her recover. Says the new mom: "I could dodge the subject, but I thought, 'Maybe I have an opportunity here.'" And she seized it, talking about her struggle at colleges. "I don't think she realizes how many people she's helped," says Herpin. "We get e-mails that say, 'Thank you so much. You saved my life.'" Adds the actress: "These students grew up watching Full House, and many of them have been through this or have family members who did, so they're grateful."

Sweetin is too. "I was really fortunate that I didn't have any residual effects. A lot of people don't come through this in one piece," she says, adding that she still has some of her Full House earnings in savings (she also used the money to buy a home, attend college and go to rehab). The actress's family and Full House costars were, and continue to be, a support system. While she was in the hospital about to give birth to Zoie, "Bob [Saget] and I texted back and forth about 15 times," says Herpin. "He left messages: 'I hope everything's okay!' He's really sweet," adds Sweetin, who's closest to Saget and Candace Cameron Bure. (She hasn't talked to the Olsens in a while but says, "I wish them nothing but the best.")

While she nests at home with Zoie this summer, Sweetin is also prepping to get back to work—reading pilots and hoping for a bid from her favorite show. "I'm begging to be on Dancing with the Stars. I've danced my whole life." But for now Sweetin is thrilled to just watch her daughter. "Cody and I will look at her and go, 'Her head grew!' or 'She didn't make that noise yesterday!'" And Sweetin's looking forward to the simple things—like Zoie's first words ("I can't wait to hear what her little voice sounds like!"), princess dresses and tea parties—something she couldn't imagine just three years ago. "I can't believe how far I've come," says Sweetin. "It's amazing to think about how different my life is now."


Advertisement
Today's Photos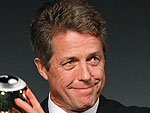 Treat Yourself! 4 Preview Issues
The most buzzed about stars this minute!