People Top 5
LAST UPDATE: Tuesday February 10, 2015 01:10PM EST
PEOPLE Top 5 are the most-viewed stories on the site over the past three days, updated every 60 minutes
Meet My Brother
These Five Stars' Siblings May Not Be Famous—But They Are Available

JOHN O'DONNELL

AGE 43
• LIVES IN L.A.
JOB OWNER OF A CLOTHING LINE, JOHNNIE-O (HE'S WEARING A JOHNNIE-O SHIRT)

HIS FAMOUS BROTHER'S RELATIONSHIP ADVICE: "Chris says you need a wholesome, conservative girl. If I came home with a sexy, exotic girl, he might say, 'Have your fun, but maybe not for marrying.'"

MOST IMPORTANT QUALITY IN A WOMAN "That they can hang with my family and friends. My family is my world, the essence of who I am."

ON FAMILY PRESSURE TO GET HITCHED "Chris's 8-year-old daughter wants to be a flower girl at my wedding. My nieces and nephews want me to be married off even more than my brothers and sisters. But I haven't felt it yet. I'm pretty at ease with my life."

WOULD HE DATE A CELEBRITY? "Someone who's beautiful and well-known makes it more intriguing. But I'm not lining up to date a celebrity. It's not that big of a deal for me."

Scarlett's Twin Brother
HUNTER JOHANSSON

AGE 23 (YOUNGER BY 3 MINUTES)
• LIVES IN BROOKLYN, N.Y.
JOB CAMPAIGN ORGANIZER FOR BARACK OBAMA

HOW HIS FAMOUS SISTER HELPS HIS SOCIAL LIFE "She tells me how girls think. When I'm stuck, I call. She's set me up on dates. It wasn't with anybody famous. It was with some school friends—all very beautiful, wonderful girls."

WHAT HE'S LOOKING FOR "It's so corny, but I like people who have the same job as me—women who are organizing people on housing issues or the environment. And if you act like you kind of don't care who my sister is, that's a turn-on. Just play it cool. Also, girls who are willing to go on a motorcycle—that's a big turn-on. And I'm a total butt guy."

DATING DEAL-BREAKERS "Bad breath. Smoking. Crocs—and hairy legs."

Justin's Younger Brother
CHRISTIAN LONG

AGE 26
• LIVES IN SANTA MONICA, CALIF.
JOB ACTOR (HE APPEARED IN JUSTIN'S 2006 FILM ACCEPTED)

ON LOOKING LIKE HIS FAMOUS SIBLING "I've used it to my advantage, I'll admit. But I never keep the lie going. It's always a mix of relief that they figured it out because they knew something was off and also mild disappointment that I'm actually not who they thought they were talking to."

HOW HE'S LIKE HIS BROTHER "We're not the best looking dudes, we're not the smartest dudes. There's some awkward charm that keeps us afloat."

HIS DATING STYLE "I'm a huge door-holder. I think chivalry should not be dead. There's not many other things that distinguish us from other schlumpy, nerdy guys, so we need to do things like that."

HOW JUSTIN HELPED HIS DATING GAME "I'd barely hit puberty and was at my most awkward phase, and he'd want me to go out with a pretty senior in high school. He always thought I could get a girl that I thought was out of my reach."

Hayden's Older Brother
TOVE CHRISTENSEN

AGE 35
• LIVES in L.A.
JOB RUNS A PRODUCTION COMPANY WITH HAYDEN; AMATEUR RACECAR DRIVER

HOW HE'S LIKE HIS FAMOUS BROTHER "We used to have identical voices—indistinguishable on the phone. Our mom couldn't tell us apart. We used to have some fun with that."

HOW HE PAID HIS DUES "When I first moved to L.A., I had a lot of odd-end jobs like doing creature effects for B horror movies. I even made breasts for this bride creature once."

WHAT CAR RACING TELLS YOU ABOUT WOMEN "There are two kinds: Those who really like the speed, and those that can't wait to get out of the car. The ones who can't wait to get out generally don't talk to me again."

WHY HE'S OKAY WITH DRIVING SOLO "I've been single for a while now. According to the place mat at the Chinese restaurant I ate at a couple of weeks ago, the Ox—which I am—enjoys being alone. So maybe there's something to that."

Britney's Older Brother
BRYAN SPEARS

AGE 31
• LIVES IN NEW YORK AND L.A.
JOB PRODUCER FOR TV AND FILM

HOW HE'S LIKE HIS MOST FAMOUS SIBLING "We are both sensitive. We get our feelings hurt easily, Britney and I."

HIS IDEAL GIRLFRIEND "I like independence, spirit and intelligence. And I also like quiet, calm, because I tend to get a little revved up with family and stuff. I need someone to say, 'Hey, look. It's going to be okay.'"

DATING TURNOFFS "Smokers and too much makeup."

BRITNEY'S TWO CENTS "She thinks I should be married by now. She tries to set me up with people, but if I started to seriously date someone, I don't think she'd like them at first because she's very protective."

WHY HE'S HAPPY BEHIND THE SCENES "I have the best of both worlds. I can go to any party I want, but I can also slip away and not have paparazzi follow me."


Advertisement
Today's Photos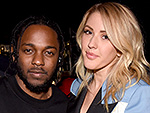 Treat Yourself! 4 Preview Issues
The most buzzed about stars this minute!