People Top 5
LAST UPDATE: Tuesday February 10, 2015 01:10PM EST
PEOPLE Top 5 are the most-viewed stories on the site over the past three days, updated every 60 minutes
Tim Russert 1950-2008: A Good Life
Behind the TV Newsman's Bulldog Facade Was a Man of Faith Who Loved His Wife and Son Above All
Just one day later, the Big Guy was gone. On June 13 Russert collapsed at work and died of a heart attack at the age of 58. In Washington, in his hometown of Buffalo and across the country, his death shocked friends and colleagues and folks who simply felt like they knew him. "For the people of this city," says Bill Powers, 69, who met Russert at a book signing in Buffalo, "it's like President Kennedy getting shot." The tough-but-twinkle-eyed Russert was revered as a journalist, but he was most admired for his unmistakable common touch. "My father would rather drink a few beers with me and my buddies in the backyard than attend some A-list party," says son Luke, 22. People were drawn to him, says his wife, "because he was so comfortable in his own skin. I'd always say to him, 'Why don't you buy a really nice suit?' and he'd say, 'That's not me.' Lands' End and L.L. Bean have lost a good customer."
His most lasting legacy, though, may be
Big Russ & Me
, his bestselling 2004 tribute to his working-class father, and a book that achieved something downright magical—bringing fathers and sons around the world a little closer together. "Writing this book has been more fulfilling than anything else," Russert told PEOPLE in 2006. "I wrote it as much for my son as for my dad." Indeed, one of the last acts of his life was a fatherly sacrifice: On the morning of the day he died, Russert took a chunk of time off from work to go to his son's new apartment in Washington and wait for the cable man. "He could have hired someone to do it, but that wasn't Tim," says Meet the Press executive producer Betsy Fischer. "When it came to Luke, there was no detail too small."
Russert's zeal for both work and family, and the exhausting schedule needed to balance the two, may have played a part in his death. Overweight, he had been on medication for high blood pressure and high cholesterol for 20 years, and he put in 40 minutes on a treadmill most mornings, including on June 13. "We talked a lot about health, and he was aggressive about it," says his friend and NBC news anchor Brian Williams. "But one of the hardest things to do is to avoid the 'on the road' diet. It was tough for him to try to be good." Orth, 65, says her husband was under extra stress at the time of his death. Already busy with this year's presidential election, Russert had also made the decision to put his widowed father, Tim Sr., 84, in an assisted living facility and often flew to Buffalo to see him. "That," says Orth, "was a huge psychological strain for him."
Russert managed to squeeze out three vacation days for his family's trip to Europe—a graduation present for Luke, who had graduated from Boston College—but those days were packed with events. "Plus it was very hot and humid in Rome," says Orth, who marveled at her husband's ability to shrug off fatigue. "I was so tired," she says. "I told him, 'I don't know how you do it.'"
In the days after his collapse, those who loved him did something Russert would have loved—they told stories. Raised in brawny Buffalo by his father, who worked for the sanitation department and as a truck driver in his off-hours, and by his mother, Betty, a homemaker, young Tim was "a real hustler," says his former Boy Scout leader James Kiernan. "He was working on his merit badges several at a time." He was a rising young political operative—he worked on the staffs of New York governor Mario Cuomo and Sen. Daniel Patrick Moynihan—when he married Orth, now a writer for
Vanity Fair
, in 1983. "They have this kinetic energy together," says Brian Williams. Orth says "we sparred a lot" but adds, "Tim was so much fun to live with. And he was always thoughtful. Every single time he went out of town he'd bring back the little chocolate they leave on the pillow for me."
Russert's kindness extended well beyond his family. While working as NBC's Washington bureau chief he mentored correspondent David Bloom "and became like a surrogate father to him," says Bloom's wife, Melanie, who remembers a talk Russert had with her husband at the bureau after Bloom had been away from his family for a while. "Tim asked him, 'How long has it been since you've seen your kids?' After David told him, Tim said, 'Go home and hug your children.' And David did." When Bloom died after developing a deep vein thrombosis while on assignment in Iraq in 2003, Russert established an award in Bloom's honor and greeted his two young daughters with bear hugs after they spoke at the award dinner. "He said in front of everyone in his booming voice, 'Meet the Press with the Bloom Twins!'" remembers Melanie. "The girls just beamed."
Sometimes Russert's generosity was small in scale. "I brought my 6-year-old daughter Ella into work after she had lost a front tooth, and he asked her, 'What did the tooth fairy bring you?'" says Fischer. "Ella told him $5, and Tim said, 'Well, the tooth fairy stopped by here too and left me another $5 for you.' I don't know who was smiling harder, Ella or Tim." Other times, Russert's humanity startled even his friends. "When my son Jeffrey had brain surgery about 10 years ago, Tim bought him a hat because he knew when you have brain surgery you need a hat," says pal Al Hunt of
Bloomberg News
, whose son is disabled. "Tim started this hat thing for my son, and now he has about 300 hats. Tim just cared so much about Jeffrey; he was the most reliable friend there is."
In the end, however, nothing mattered more to Russert than his family. "Before Luke was born, Tim made a promise with God that if his child was born healthy, he would attend Mass every week," says someone who often spoke with Russert about his strong Catholic faith. (Russert, who studied under Jesuits at Ohio's John Carroll University, always carried a rosary with him.) And no matter how busy his schedule, he'd always attend Saturday's Mass at the Georgetown hospital chapel.
Russert also rarely missed any of his son's soccer or football games, attended Bruce Springsteen concerts with him and thought of him "as my wingman," as Russert once told PEOPLE. "There were no barriers between them," says Luke's friend Mike Greeley, 23. "You would go to their summer home and there was Mr. Russert, in shorts and T-shirt, grilling burgers and drinking Rolling Rocks. He and Luke were comfortable sharing anything. They showed us what you and your dad could be if you wanted to."
Ironically, Russert never shared quite that much closeness with his own father until much later in their lives, after
Big Russ & Me
came out. When Russert's mother died in 2005, "Tim's father wanted to stay in their house alone, but Tim knew his dad couldn't be left too much on his own," says Russert's friend and
Newsweek
writer Howard Fineman. "So he arranged for people to drop by the house daily and check up on his father, in such a way that it didn't appear organized. For the longest time, Russ didn't know Tim had set it up."
On June 13 Big Russ learned, just before the rest of the world, that his son would visit no more. Russert had arrived at NBC's Washington bureau at 9 a.m. to tape a spot for his talk show
The Tim Russert Show
. "He looked tired, but I figured it was jet lag," says his guest,
Wall Street Journal
bureau chief Jerry Seib. Then Russert entered a recording booth. "Somebody said, 'What's he doing?'" recalls Betsy Fischer, "and they looked in the booth and saw he had collapsed."
That afternoon, one of Russert's three sisters, Kathy Russert-Hughes, and a close family friend, Michael Shea, drove to the Buffalo facility where Russert's father lives and broke the news. "We said, 'The Lord upstairs needed a good man to work beside him and called on Tim,'" says Shea. "His reaction was shock, just shock. He didn't cry in front of me, but his mannerisms changed. He was in disbelief."
If anything has helped soften the blow, says Russert's wife, it's been the outpouring of sympathy for her husband. "I had no idea Tim meant so much to so many people he didn't even know," she says. Orth is also cheered by a simple thing she knew to be true. "Tim was a happy man," she says. "He realized all of his dreams."
Contributors:
Reported by Frank Swertlow,
Mark Dagostino,
Sandra Sobieraj Westfall,
Nicole Weisensee Egan,
Susan Keating,
Diane Herbst,
Sharon Cotliar,
Kristen Mascia,
Kathy Ehrich Dowd,
Silvia Sansoni,
Diane Clehane,
Robin L. Flanigan,
JILL SMOLOWE,
WITH MOLLY LOPEZ,
.
Advertisement
Today's Photos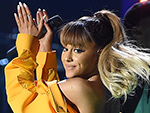 Treat Yourself! 4 Preview Issues
The most buzzed about stars this minute!