People Top 5
LAST UPDATE: Tuesday February 10, 2015 01:10PM EST
PEOPLE Top 5 are the most-viewed stories on the site over the past three days, updated every 60 minutes
Shawn Johnson
She's 16 and She Loves American Idol, Obsesses About Clothes, Hangs Out with Her Buds, Gets Straight A's and—Oh Yeah, Is America's Best Hope for a Gold Medal in Gymnastics


This month, Shawn will try to accessorize with some shiny gold neckware from Beijing. The 16-year-old gymnast from West Des Moines, Iowa, is the favorite to win the all-around gold medal at the Summer Olympics and is often called the next Mary Lou Retton—a turbo tyke with a mile-wide grin and explosive style. (Her chief U.S. competitor, Nastia Liukin, is favored to win on the uneven bars.) Her face is already plastered on Coke ads, McDonald's bags and chicken sandwich boxes around the world, and in her hometown she can't go for a salad without getting the full celebrity treatment—a lot of pressure for a young girl. Although overwhelmed at times by all the media attention lavished on her, over the course of six months Shawn and her family gave PEOPLE a special inside look at what it takes to become an Olympic gymnast. "She's got the whole package," says Retton, 40, the 1984 Olympic gold medalist and a big fan of Johnson's. "She's powerful. She's graceful. She's fun to watch."

In a sport where teen athletes all too often suffer physical or emotional burnout, not to mention eating disorders, Johnson also has a full, seemingly normal life outside the gym. Unlike most elite gymnasts, Shawn goes to a regular high school. She trains 25 hours a week instead of the usual 40. She watches what she eats but rarely steps on a scale. Her parents are junior high school sweethearts (Doug, 49, is a carpenter and Teri, 48, is an accounting clerk for the West Des Moines school district) who support her gymnastic ambitions but did not force them on her. And she has never had surgery for injuries, which is almost miraculous for a gymnast of her age and caliber. "She's such a great well-rounded teenager," says former Olympic gymnast Dominique Moceanu, 26. "Her coach takes care of her like a second parent. Her parents don't push her. They want to support her through her dreams but also don't want her to lose who she is." Shawn doesn't seem at all worried about that. "This isn't the only thing in my life, and this isn't what makes me who I am," she says.

But her physical talents are a big part of her—and they were apparent early. Shawn skipped the crawling stage and went straight to walking when she was just 9 months old. It wasn't long before she climbed out of her crib and walked right into her parents' bedroom, Teri says with a chuckle. At age 3, her parents enrolled her in ballet and then a tumbling class "to work off some of that energy," Teri says, but Shawn didn't like either one so they tried gymnastics. The little girl took to it immediately. At age 6, she began training with coach Liang Chow, a onetime world competitor for China who had just opened a gym in West Des Moines. He still remembers the first time he saw his pint-size future star. "A lot of girls that age are very shy," says Chow, 40. "Not Shawn. She went into the gym and jumped onto the uneven bars like she was at home." And no, he had no idea she'd one day be an Olympic contender and says any coach who says that about a 6-year-old is lying. That's why he wants his gymnasts to have as normal a life as possible. "I tell them, 'Education is number one,' " he says. " 'Gymnastics is number two.'"

Shawn took that advice seriously. She maintains a 4.0 GPA at Valley High School and hopes to go to an Ivy League college. Heading into her junior year, Shawn is so devoted to her schoolwork she arrives everyday by 7:30, an hour early, so she can finish any homework she didn't get to the day before. She leaves around noon (she skips study hall, her training counts for phys ed, and she lunches at home with her father instead of at school), does homework, then heads to the gym to begin practice at 2:30 p.m.

That's not to say the demands of her training haven't gotten to her. She twice thought about quitting—at 10 and 12. "I've gone through times where I ask myself, 'Why am I doing this? Is it worth it?' " she says. And last year, shortly before becoming only the fourth American woman to win the world championship, she wasn't sure she had it in her to go for the gold in Beijing. "It seemed I had so much hard work ahead that I didn't know if I wanted to give that much effort," she says. A day of rest at home quickly rejuvenated her, but sometimes she does cry and share her anxieties with her parents. "Doug and I both talk with her," Teri says. "What we say depends on what she needs. Doug's good with empathy; I usually go with reason. We just listen and help her work through stuff."

Shawn says her scariest moment was when she suffered shin splints in her right leg last October. "Because gymnasts are so tough and so strong, how do you know when to stop and when to push through it?" she says now. "And it was hurting to the point where I was worried if I pushed any harder I'd hurt myself even more." A week in a protective boot helped and now, Shawn says, "I feel like I'm stronger than I've ever been."

As the year went on and it became clear she was headed for Beijing, Shawn's schedule got tougher. Until this spring she took Sundays off, but coach Chow had her start doing some form of cardio work that day to get her in top shape for the Olympics. She usually spends Friday or Saturday nights with her friends watching movies, going to basketball games or just hanging out at each others' houses. By late spring, though, she said it had become almost impossible for her to think of anything but the looming competition: "It just kind of consumes my life right now."

She heads into Beijing scared—and a tiny bit thrilled by her growing star power. She saw her image on a Coke display in a Boston grocery store in June—the first time she saw it outside of Des Moines. "It didn't hit me until then that it's all around the U.S. and everybody gets to see it," says Shawn, who figures to earn $1 to 2 million in endorsements following the Games. "It was really shocking, but it made me feel really excited and proud." She insists she is focused not on winning a medal but on doing her best. "My biggest thing is, I'm afraid to let myself down," she says. "But you can't let that consume you or that will happen. I'm experiencing things only one in a million people get to do. And I wouldn't choose anything else."


Advertisement
Today's Photos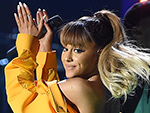 Treat Yourself! 4 Preview Issues
The most buzzed about stars this minute!