People Top 5
LAST UPDATE: Tuesday February 10, 2015 01:10PM EST
PEOPLE Top 5 are the most-viewed stories on the site over the past three days, updated every 60 minutes
Picks and Pans: Music
Catching Up with the Band




POP-ROCK
For some young dudes who probably have half of the teenage female population swooning over them, the Jonas Brothers have plenty of girl problems on their third album. From "One Man Show," a fast and furious breakup song, to "Video Girl," about the dangers of hooking up with the babes in their videos, it seems it's hard out there for these heartthrobs. But there is still plenty of teen spirit bubbling over in their hook-heavy pop-rock attack. The Jonases only really stumble when falling head over heels on the drippy ditty "Lovebug."
DOWNLOAD THIS: "Burnin' Up," the Maroon 5-esque hit single
What Am I Waiting For




CRITIC'S CHOICE
COUNTRY
For the first single from her solo debut, former Trick Pony singer Heidi Newfield draws inspiration from two country legends: Johnny Cash and June Carter Cash. The result, "Johnny and June," does the two proud; it surely has them smiling somewhere. But Newfield is far from a one-trick pony, making one of the year's best country albums. Other highlights include the Lori McKenna-cowritten ballad "Wreck You" and the honky-tonkish "Knocked Up." Best, though, is "Love Her and Lose Me," a good old-fashioned weepie on which Newfield ponders, "When you lay down with her tonight/ We'll see who loses sleep."
C'MON!




COUNTRY
Despite the upbeat title of Keith Anderson's second album, it's the heartbreak ballads that stand out on this solid but unspectacular effort. The singer gets all misty on the hit single "I Still Miss You," but the ache goes deepest on "I Ain't Hurtin' Nobody But Me," on which he tries to drink the pain away.
For more on Collins and exclusive songs, go to people.com/simon_collins
For more information on where to find our Download This picks, go to people.com/downloadthis
California has Coachella, and now New York (actually, Jersey City, N.J.) has this new music fest, headlined Aug. 8-9 by Radiohead (right) and Aug. 10 by Jack Johnson. We're there!
LLOYD
Lessons in Love
On the single "Girls Around the World," a sexy midtempo groove, this R&B singer gets an assist from hotter-than-hot rapper Lil Wayne. But the rest of Lloyd's third album will leave you feeling pretty lukewarm.




BRAZILIAN GIRLS
New York City
This New York City collective ventures far from the Big Apple, resulting in song titles like "St. Petersburg" and "Berlin." But along with fun party stops like "Internacional," there are some pointless detours.




IRMA THOMAS
Simply Grand
The New Orleans soul priestess is accompanied by 12 pianists—from Dr. John to Norah Jones—on covers like "This Bitter Earth" plus a few new songs. It all lets her put the grand in grand dame.




DR. DOG
Fate
Two of the hippie-trippy highlights of Fate are "The Old Days" and "Uncovering the Old." And this Philadelphia-based band takes you on a groovy nostalgia trip with their psychedelic-tinged '60s sounds and lo-fi aesthetic.




Like father, like son—Simon Collins is both a singer and a drummer. The 31-year-old pop-rocker releases his U.S. debut, U-Catastrophe, on Aug. 19.
ON GETTING INTO MUSIC
I've been immersed in the whole music world since I was a fetus. I've been playing drums since I was 5. It was natural for [my dad] to want to pass on the torch—or pass on the sticks. And it was very touching for both of us to play drums [on U-Catastrophe's 'The Big Bang']. We're both pretty good at it!
ON HIS BIG STAGE BREAK
My dad played [my hometown of] Vancouver on my 13th birthday, and I was scheduled to play the drums on "Easy Lover," but I broke my arm breakdancing. The irony! But I went up there and played anyway—with one arm. That was a cool moment.
ON REELING IN LOVE
My partner, Debora Lucyk, is a videographer, so we're doing the videos together for the [U-Catastrophe] campaign. We've been together for about three years. It was love at first sight.
Just a few kids from Boston who sang to stay off the streets, New Edition became 1983's hot boy band after releasing their debut,
Candy Girl
. They went on to sell more than 8 million albums thanks to hits like "Cool It Now," guest-star with David Hasselhoff on
Knight Rider
and rock bold fashion statements like space jackets, silver boots and Bobby Brown's Gumby fade. "I had a middle part in [my hair]—what was that?" says lead singer Ralph Tresvant, cringing. Even so, the girls went insane for them. "My Afro has been ripped out to the scalp," recalls Tresvant. As for that supposed feud with New Kids on the Block? "We've always been cool," says Johnny Gill, who sang at Donnie Wahlberg's wedding. In fact, the two groups just recorded a song for NKOTB's reunion album. "Our fans have stayed with us," says Ronnie DeVoe. Adds Brown: "And we're still here!"
RONNIE DEVOE
The singer, 40, owns an Atlanta real-estate firm and is trying for a baby with wife Shamari, of R&B group Blaque.
MICHAEL BIVINS
"I thought, 'I need to get out of artist mode,' " says Bivins, 39. Did he ever: In June, he covered the Lakers and Spurs for TNT on NBA.com.
BOBBY BROWN
Who knew Whitney's ex, 41, would be making country music and running a B&B on CMT's
Outsiders Inn
in '08?
RALPH TRESVANT
Though he owns an animated kids' films company, Tresvant, 40, says he still grooves: "I move like I'm 20. I'll be 50 with my abs out!"
RICKY BELL
A studio consultant, Bell, 40, and best bud Tresvant wed their wives in a 2005 double ceremony at the Ritz in L.A.
JOHNNY GILL
Now BFFs with Brown—whom he replaced in '86—Gill, 42 (also a pal of Eddie Murphy's), performs on cruises with him.
A Little Bit Longer
Advertisement
Today's Photos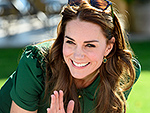 Treat Yourself! 4 Preview Issues
The most buzzed about stars this minute!