People Top 5
LAST UPDATE: Tuesday February 10, 2015 01:10PM EST
PEOPLE Top 5 are the most-viewed stories on the site over the past three days, updated every 60 minutes
Picks and Pans: Books
Pamela Anderson's Summer Reading
by David Ebershoff




People PICK
REVIEWED BY JOANNA POWELL
NOVEL
Coming on the heels of the news-making raid on the FLDS polygamist sect in Texas, this lyrical yet fact-packed epic about the Mormon practice of plural marriage is both timely and transporting. Ebershoff intertwines a modern-day murder mystery with a sweeping historical saga; his title refers to the real-life wife of Mormon leader Brigham Young, Ann Eliza Young, who fled her husband and ditched her faith in 1873. Based on Ann Eliza's groundbreaking 1875 memoir, Wife No. 19, and her subsequent campaign to make polygamy illegal, Ebershoff re-creates her struggles as a "sister wife," bringing to life the jealousies, insecurities and financial hardships of being one of a string of spouses—all of whom Brigham claimed to marry in honor of God. Equally compelling is the book's gritty contemporary story of another 19th wife—from a renegade cult in the remote desert—accused of killing her husband after he tells her he will no longer sleep with her. This wife is ultimately redeemed by her gay son, whom she abandoned (under orders from the sect's "Prophet") when he was 14. Ebershoff's exhaustive research and deft prose combine to make his third novel a literary tour de force.
by David Carr




REVIEWED BY KIM HUBBARD
MEMOIR
At the 1988 funeral of David Carr's cousin Tommy, dead of a cocaine overdose in his 20s, Carr's father hissed to his son, "Is this what you have planned for us?" In his searing new memoir, New York Times reporter Carr shows just how close he came to sharing Tommy's fate. The Minnesota native, now 51, spent years in addiction's stranglehold: "I hit women, scared children, assaulted strangers and chronically lied ... to stay high," he writes. He was smoking crack with his pregnant dealer-girlfriend when her water broke; their twin daughters, now 20 and thriving, would be his redemption. "I decided," he writes, "never to be that man again."
Carr's story, which he "fact-checked" (take that, James Frey) by interviewing former compatriots, could have used stricter editing: A little "and-then-I-punched-the-wall" goes a long way. But it's an odyssey you'll find hard to forget.
by Anisha Lakhani




REVIEWED BY LISA KAY GREISSINGER
NOVEL
This sharply observed debut novel dissects life among the offspring of New York's absurdly rich: familiar territory for Lakhani, a former teacher at a Manhattan private school. When the book's Anna Taggert lands her dream job at an elite school, she has not only a teacher's paltry salary but also students with Prada bags and
Kanye West
playing at their parties. To earn more, Anna gets a $200-an-hour gig as a tutor and abandons her principles (she's expected to do all the homework). What saves her—and gives the book its charm—is the kids who quirkily insist on getting grades the old-fashioned way: by themselves.
by Amanda Boyden




REVIEWED BY LISA INGRASSIA
NOVEL
Aside from the pavement they tread, the residents of New Orleans' Orchid Street have little common ground. A transplanted couple argue over whether the boisterous crowds are polluting their children's minds. An aspiring drug dealer battles with his conscience. A wife finds herself falling out of love with her cancer-stricken husband. Set in the chaotic months surrounding a treacherous hurricane, Boyden's second novel is an adroit, compulsively readable study of a city and the shared humanity that unites its diverse inhabitants.
NEW IN PAPERBACK
I'M WITH STUPID by Elaine Szewczyk
Girl gets boy and wishes she hadn't in this funny, refreshingly irreverent confection.
RUN by Ann Patchett
Dad wants his sons to follow him into politics; they have other ideas. A textured family drama from the author of
Bel Canto
.
MINE ALL MINE by Adam Davies
A laugh-out-loud caper starring a hapless undercover security guard, a sly art thief and a girl whose heart goes out to both.
Do real men read poems? On AMC's
Mad Men
they do, and it may be catching.
It was creator Matthew Weiner's idea to have his star reading Frank O'Hara's '57 collection
Meditations in an Emergency
in the second-season premiere of
Mad Men
, the acclaimed series about a 1960s ad agency. "O'Hara's life is tied in with this period in New York," Weiner says, "and the last four stanzas of the poem 'Mayakovsky' were exactly what I had been trying to say the entire episode." Someone was listening: After the episode aired,
Meditations
reportedly shot from 15,565 to 159 on Amazon.
In
Waiter Rant
, recently retired waiter Stephen Dublanica offers a glimpse into the minds of his kind. Here's what he says waiters think when you ...
WALK IN THE DOOR
I can tell how a person is going to tip in 15 seconds. Women, I would say, tip less, for the simple reason that they eat less. But if we see four big guys in expensive suits, we go, ka-ching!
USE YOUR CELL PHONE
It's plain rude. We're reading the specials (which we despise doing) and you take a call—it's like we're beneath you.
DISCUSS PRIVATE TOPICS
We hear everything! If you don't want anyone to know about something, don't talk about it in a restaurant.
SEND THE FOOD BACK
Fine, if there's something wrong with it. But don't say mean things about the chef before you've eaten.
ACT DISRESPECTFULLY
I never spit in the food, but there are ways to deal with rude customers, like pretending their card doesn't go through. So treat us like people.
"I'm reading
On the Road
by Jack Kerouac. I love him—I can't get enough. And Edith Wharton. I carry her with me to read her short stories on the plane. I'm reading all the time, which is great because my kids are 10 and 12, and they're big readers too. I think it's through example."
THE 19TH WIFE
Advertisement
Today's Photos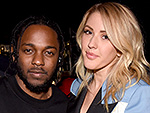 Treat Yourself! 4 Preview Issues
The most buzzed about stars this minute!