People Top 5
LAST UPDATE: Tuesday February 10, 2015 01:10PM EST
PEOPLE Top 5 are the most-viewed stories on the site over the past three days, updated every 60 minutes
Picks and Pans: Music
Catching Up with ... T.I.
Jennifer Hudson




R&B
Two years and one Oscar after she told you she wasn't going,
Jennifer Hudson:
is finally releasing her much-anticipated debut. And it is a disc befitting the
Dreamgirls
diva, with lots of big ballads, powerhouse vocals and the best producers money can buy. Timbaland works his magic on the fiercely funky "Pocketbook"—featuring Ludacris, it's the heaviest of a few hip-hop flirtations—while Robin Thicke brings out Hudson's vulnerable side on the tender surrender "Giving Myself." But what the hell is computerized crooner T-Pain doing with this flesh-and-blood belter on "What's Wrong (Go Away)"? Far better is "I'm His Only Woman," an
American Idol
showdown with Fantasia on which both ladies let loose their inner Effies.
DOWNLOAD THIS: "Spotlight," the soulful, Whitney-esque single
Kellie Pickler




COUNTRY
Kellie Pickler
surprisingly turned a sixth-place finish on
American Idol
into Nashville gold with her hit debut, 2006's
Small Town Girl
. With higher expectations for this follow-up, though, she comes up short. This passable but underwhelming effort doesn't feel like the work of a major country artist. Most of the songs (five of which she cowrote, including one with
Taylor Swift
) aren't strong enough for her to really dig her red high heels into. Despite her folksy charm, Pickler doesn't possess the voice to elevate mediocre material like the girl-empowerment single "Don't You Know You're Beautiful." But the bitter "Rocks Instead of Rice," cowritten with the same tunesmiths who gave
Carrie Underwood
"Before He Cheats," delivers some feisty fun.
Big Bad World




ALT-POP
The "Hey There Delilah" boys are back with more guitar-pop ditties designed to infiltrate your mind. Mission accomplished, with instantly catchy tunes like the sunny "Natural Disaster" and the strummy "1, 2, 3, 4." But it may leave you hankering for something edgier. Like, say, the Jonas Brothers.
DOWNLOAD THIS: "Big Bad World," the breezy, bouncy opener
Brass Knuckles




RAP
Nelly's latest boasts a who's who of rap and R&B, from Snoop Dogg and Chuck D to Usher and Ciara. But while all the star power helps make for a strong start, the CD fades in the second half. On the slow jam "One and Only," the sole track not featuring a guest, he even attempts to sing. Why?
DOWNLOAD THIS: "Hold Up," an in-your-face banger with T.I. and LL Cool J
Year of the Gentleman




CRITIC'S CHOICE
R&B
While R. Kelly may have spawned a generation of R&B bad boys with more of a hip-hop player mentality, Ne-Yo has kept it classy. The singer drives that home, gently, on
Year of the Gentleman
, his third disc in as many years—and his best yet. In fact, with his smooth, spit-polished soul—as well as his prolific talent for writing and producing songs for others—Ne-Yo, 28, is emerging more as a young Babyface. Michael Jackson circa
Off the Wall
also remains a major influence, from the lush disco rush of the hit first single "Closer" to the falsetto-laced funk of "Nobody" and the mid-tempo melancholy of "So You Can Cry," which may reduce you to tears.
DOWNLOAD THIS: "Mad," a let's-kiss-and-make-up ballad
Death Magnetic




METAL
If you thought these dudes might go soft hitting middle age, think again: Metallica brings the blitzkrieg on their first studio disc since 2003. This 75-minute opus plays like a headbanger's symphony; all but one of 10 songs stretch past six minutes, with complex arrangements that elevate the genre. Any other metal album this year is doomed to pale in comparison.
DOWNLOAD THIS: "Broken, Beat & Scarred," a slash-and-thrasher
For more information on where to find our Download This picks, go to PEOPLE.COM/DOWNLOADTHIS
• Discovered on YouTube, this 16-year-old Filipino has already appeared on
Oprah
three times this year. And on Sept. 15 she sang with Celine Dion (right) at Madison Square Garden.
RAPHAEL SAADIQ
The Way I See It
The retro-soul thing may be getting a little, well, old, but the latest solo disc from the former Tony! Toni! Toné! singer is one of the best of the genre. Just listen to his creamy croon on "Oh Girl" and you will melt.




JACKSON BROWNE
Time the Conqueror
On his first album of new material in six years, Browne shows that time hasn't conquered him. Songs like the title track and "Giving That Heaven Away" make this 57 minutes well worth spending.




LENKA
Lenka
This Aussie singer-songwriter—whose voice sometimes brings to mind Björk on happy pills—charms with the whimsical, wispy pop of tunes like "The Show," the first single from her solo debut. But it can all get a bit too cutesy.




PATTY LOVELESS
Sleepless Nights
You can feel the love in this collection of country classics like Hank Williams' "Cold, Cold Heart" and Webb Pierce's "There Stands the Glass," which play perfectly to her more traditional sensibilities.




• The 27-year-old rap star spent five months under house arrest on weapons charges but used the time to record a new CD (
Paper Trail
?). Now out doing community service—though still facing about a year in prison—he discusses how the experience changed him.
ON BEING UNDER HOUSE ARREST
I spent most days with my kids, helping with homework, playing catch and doing [other activities] around the house. Most nights I spent trying to create songs, going through beats and writing. This album is a reflection of what I've gone through, how I'm getting through. I've changed as a man. I've grown. Evolved.
ON STAYING IN TOUCH WITH THE OUTSIDE WORLD
Nobody could visit after 11 p.m., so I'd get on iChat. I was chatting with everyone from Nelly to DJ Khaled. I also spent a lot of time on StreetCred.com. I'd be on there checking in with [fans].
ON THE RESPECT MY VOTE! CAMPAIGN
Even if you're a felon [and can't vote], you can encourage those who aren't to vote. You can make up for your minus one by plus 100.
Advertisement
Today's Photos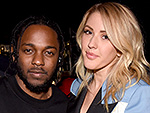 Treat Yourself! 4 Preview Issues
The most buzzed about stars this minute!