People Top 5
LAST UPDATE: Tuesday February 10, 2015 01:10PM EST
PEOPLE Top 5 are the most-viewed stories on the site over the past three days, updated every 60 minutes
The Puppy Saver
Bill Smith Rescues Dogs from Inhumane Amish Puppy Mills—and Finds Them Loving Homes


It is a dirty secret that picturesque Lancaster County is also the puppy mill capital of the United States—and that the otherwise gentle Amish and Mennonite farmers who live in the area dominate the trade. The sole purpose of the mills is to breed and sell as many puppies as possible, meaning that many dogs are typically confined in wire-floored cages so small they can't stand up. When most dogs get old or fall ill, they are shot—unless Smith can help it. Four years ago the 47-year-old from Valley Forge, Pa., took on a mission to save as many as he could. "Bill is doing God's work," says Bob Baker, an ASPCA investigator.

But the Amish see their involvement in puppy mills sanctioned by a higher authority as well. They interpret the Bible as giving them dominion over animals. "That's in Genesis," says one Amish kennel owner, who asked he not be named. "They are not people; they're animals. So they can be kept in cages." On Sept. 3 hundreds of Pennsylvania dog breeders even fought back against recent puppy-mill raids by filing a lawsuit against the state claiming Lancaster County kennel owners had been unfairly targeted for enforcement actions.

Puppy mills, which nationwide supply the vast majority of dogs sold in pet stores, are big business. Some of the larger Amish operations—according to the state, the county is home to 277 licensed breeders, and the ASPCA estimates there are another 600 unlicensed facilities—can produce annual profits of upwards of $500,000. Amish breeders "treat puppies as a cash crop," says Wayne Pacelle, president of the Humane Society of the United States. Adds Baker: "It's easy profits and no oversight." Thanks to lax laws in Pennsylvania, much of what the Amish do is legal. "There are prohibitions on starving and neglect," says Pacelle. "But if they cage animals, confine them endlessly, overbreed them, that is not illegal in most states. The only way to stop the cycle is to stop buying dogs at pet stores."

As passionate as Smith is about rescuing dogs, he fell into the work by accident. After graduating college, he spent the next decade living on and off in London, supporting himself as a researcher for various publications. In 1997 he came home to Valley Forge and began helping his sister Annemarie rescue homeless pets. "I thought it was great because I was an animal lover," he says.

Smith eventually founded an organization, Main Line Animal Rescue (www.mlar.org), and quickly learned that the best way to save the dogs under the care of the Amish was to treat the farmers with courtesy. Sometimes Smith receives a call from a farmer who tells him to come immediately. "They'll say, 'We don't want the dog anymore, you need to get over here within 45 minutes or we'll shoot it,'" says Smith, winner of the ASPCA's Lifetime Achievement Award in 2007. "Most just shoot them." Over the years Smith has almost single-handedly rescued some 8,000 dogs, 2,000 alone from the Amish puppy mills.

In recent years Smith and a core group of 230 volunteers have built MLAR into an impressive organization with an annual budget of $700,000. One volunteer and her husband bought a 58-acre farm in Chester Springs and turned it over to the group to serve as a temporary home for 150 dogs, many of them in desperate need of medical attention when they arrive. "It's an industry based on secrecy," says Smith. "They don't want people to know they have hundreds of dogs crammed in a building the size of a three-car garage." Many of the dogs have never even felt a human touch and must undergo months of gentle petting and holding before they're ready for adoption.

Smith and his 75-year-old mother, Helen, house 11 dogs who couldn't find a home, including 3 that are blind. Remarkably, though, almost all his rescue dogs survive and are placed in permanent homes. Pennsylvania Gov. Edward Rendell is one of Smith's more influential customers, having taken in a golden retriever. Rendell hopes to do even more than that and is spearheading changes to state dog laws to make conditions in the larger licensed puppy mills more humane.

Still, Smith knows his work is endless. One midnight not long ago, he pulled his Subaru station wagon to the side of a dark intersection in Amish country. In the back were five dogs he'd just picked up. He opened his window for some fresh air. "And in the distance, I could hear all the dogs barking, from every barn in every direction," he says. "It's like they are calling me for help."


Advertisement
Today's Photos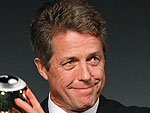 Treat Yourself! 4 Preview Issues
The most buzzed about stars this minute!