People Top 5
LAST UPDATE: Tuesday February 10, 2015 01:10PM EST
PEOPLE Top 5 are the most-viewed stories on the site over the past three days, updated every 60 minutes
Church or Cult?
Authorities Say Tony Alamo Used His Pulpit to Promote Sex with Underage Girls
But on Sept. 20 some 100 federal and state law-enforcement officers raided the 15-acre compound of Alamo's ministry in rural Fouke, Ark., looking for evidence that girls had been sexually and physically abused and that child pornography had been produced. Alamo, who was arrested five days later, dismissed the operation as a witch hunt, calling the officers a "filthy bunch of devils."
Authorities announced that six girls, ranging in age from 10 to 17, had been taken from the compound. (It took days for officials to locate their parents.) No one would say what the girls had told investigators, who had been building the case for two years, but a growing number of former church members, who brand Alamo's ministry a cult, have painted a sobering picture. Preaching his own eccentric brand of Christianity, Alamo rails against the Catholic Church and gays. His followers, who number in the hundreds, are known for blanketing whole neighborhoods with leaflets predicting Armageddon is near to drum up new members. Once in the ministry, say critics, there is widespread physical abuse, and women and girls find themselves steered into polygamous marriages.
Cindi Jo Angulo, 31, a former member, says her sister Katrinna was 11 when she was married off to Alamo himself. Former members estimate that Alamo has had at least a dozen "wives." (Alamo declined to speak to PEOPLE; others in the organization didn't return calls.) As Cindi Jo tells it, she avoided a similar fate by lying about when she started menstruating. She contends, however, that Alamo ordered her father to smack her 60 times with a paddle when she was 13 because she disclosed she had a crush on a boy. After she was forced to "marry" an older man in the congregation—he was 33, she was 15—Angulo, who was pregnant with twins, left the group in 1995 with the two children she had with her "husband."
Alamo—who was born Bernie Lazar Hoffman in Joplin, Mo.—began his ministry with his wife, Susan, in Los Angeles in the 1960s. Initially his main focus was reaching out to young runaways. But he soon established a thriving business empire, which included restaurants, promoting rock groups and selling high-priced custom wear. Among the celebrities who appeared in his trademark sequined denim jackets: James Brown and Dolly Parton. Crisis hit the ministry in 1982, when Susan died of breast cancer. Alamo declared that she would be brought back to life, and he kept her embalmed body on display in a coffin at the then headquarters in Alma, Ark. When, after six months, she was not resurrected, Alamo blamed his followers for having insufficient faith. "He said it was our sinning that was not making his beautiful wife rise from the dead," says Elishah Franckiewicz, 38, who is Angulo's aunt and left the group in 1986. In 1994 Alamo had his own transgressions to answer for. He was convicted of tax evasion—his enterprises had earned him roughly a $50 million fortune—and served four years in prison, during which he continued to control his ministry.
Former members and experts say Alamo has been able to keep a tight rein on his followers through classic tactics of brainwashing. "You have a daily routine," says Anthony Lane, 34, who says his first wife, Lisa, and their three children are in the church and have been kept from him for the past 10 years because he is not a follower. "Everything and every day is the same." Alamo's followers are told they will go to heaven; those who leave are told they face eternal damnation. Adds Heidi Beirich, of the Southern Poverty Law Center: "He's a Jim Jones figure who knows how to make people feel that if they leave, everything will end."
For the moment, critics are hoping that his legal troubles will encourage members to get out from under his control. "I really hope that message can be conveyed to them," says Franckiewicz, who now teaches at a college in the Pacific Northwest, "that it might be terrifying right now, but there's absolutely hope for a better future and that we, the survivors, can help them."
Contributors:
With Howard Breuer/Los Angeles,
Steve Barnes/Fouke.
Advertisement
Today's Photos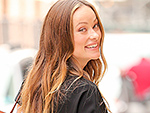 Treat Yourself! 4 Preview Issues
The most buzzed about stars this minute!