People Top 5
LAST UPDATE: Tuesday February 10, 2015 01:10PM EST
PEOPLE Top 5 are the most-viewed stories on the site over the past three days, updated every 60 minutes
American Idol: Paul Newman 1925-2008
An Oscar-Winning Actor, Enduring Sex Symbol and Great Humanitarian, He Only Had Eyes for Joanne Woodward, His Wife of 50 Years
And yet beneath the humor there was a hint of something else. Sitting in the passenger seat of their Toyota Prius—a spot the race-car-driving Newman rarely, if ever, assumed—the veteran actor extended his hand to Allen. "We held hands—at least 60 seconds passed," he says. Later, "as if it was an afterthought, Paul said to me, 'Sorry for the cold hand.'" Looking back, says Allen, "I think that he was saying goodbye."
And so, in much the same way he lived his life—with humility, gruff humor and grace—the iconic movie star took his final bow: After a long battle with cancer he died at age 83 on Sept. 26 at his farmhouse in Westport, Conn., surrounded by family. Adored by generations of filmgoers for his electric baby-blue eyes and leading-man charisma, he was also beloved by countless beneficiaries of his philanthropic food empire, Newman's Own, which has raised more than $250 million for charities. But to those who knew him best, he was simply one helluva guy. "There is a point where feelings go beyond words," said his friend and film partner Robert Redford. "I have lost a real friend. My life—and this country—is better for his being in it."
Author A.E. Hotchner, his close friend, with whom he cofounded Newman's Own in 1982, last saw Newman 10 days before his death. "He was at a point where he didn't have a lot of strength," says Hotchner, 88. "Until [the cancer] onslaught, he was a tough guy—well, not a tough guy, but contained inside himself, a very private man. One of the things that bothered him was that he didn't have the energy, that he didn't have any recuperative powers left. Paul was a brave guy."
He was also a guy whose legacy extends far beyond the big screen. In 1988 Newman helped establish the Hole in the Wall Gang camp for seriously ill children. "One day at camp, he was walking to the dining hall, and a little girl took his hand and said, 'You know, Mr. Newman, all year long, this is the week I live for,'" recalls Hotchner, noting that Newman built a cabin on the campgrounds in Ashford, Conn., so he could visit often. "He said, 'That's it! That's the applause. That's what you really want in life.'"
His five daughters—Susan, 55, Stephanie, 53, Nell, 49, Melissa, 47, and Clea, 43—lovingly recalled their father as "the last to acknowledge what he was doing was special.... Always and to the end, Dad was incredibly grateful for his good fortune. In his own words, 'It's been a privilege to be here.'"
It was a humility that endeared him to locals in Westport, where he settled with Woodward, 78, more than four decades ago—a deliberate move for a reserved Midwesterner who chafed at Hollywood glitz. The kind of guy whose preferred meal was a burger—no bun, fried onions on top—and a Bud, who showed up to formal galas in casual pants and a sweater and who played a mean game of badminton at the local YMCA, Newman revived the Westport Country Playhouse with Woodward and was a neighborhood fixture. Crossroads Hardware co-owner Jimmy Izzo recalls Newman's daughter Melissa once stopping in to buy a Christmas present for her dad. "She bought him duct tape. She said that's all he asked for. He wasn't a flashy person."
Newman himself often modestly credited his success to "just being in the right place at the right time." The younger son of Arthur S. Newman, who owned a Cleveland sporting goods store, and his wife, Theresa, Newman enrolled in Ohio's Kenyon College after a stint in the Navy. A mediocre student—he liked to say he had "graduated magna cum lager"—he decided to try out for a play after being kicked off the football team following a barroom brawl. He fell for a local theater costar, Jacqueline Witte, and they married in 1949. After a year at the Yale School of Drama, Newman moved to New York City in 1951 to study at the famed Actors Studio alongside Marlon Brando and James Dean.
In 1952 Newman nabbed his first big break as an understudy in the Broadway play Picnic. Hollywood took notice, as did fellow understudy Joanne Woodward, then 23. Romance soon blossomed. "There was a lot of lust," Woodward would later admit. In 1957, soon after Newman and Woodward were cast in their first film together, The Long Hot Summer, Newman and Witte were divorced, agreeing to share custody of children Scott, Susan and Stephanie. Newman and Woodward wed the next year, the start of what would become one of Hollywood's most enduring marriages. His present to her: a silver sherry cup inscribed with a verse he wrote: "So you wound up with Apollo/ If he's sometimes hard to swallow/ Use this."
Smoldering performances in movies like 1961's
The Hustler
and 1963's
Hud
made him a major star, but he downplayed his new sex-symbol status. "Writers create these sexy, flamboyant, aggressive characters who might have nothing to do with who you really are under the skin," he told
The New York Times
. In the late '60s—a period during which he landed on Richard Nixon's famous "enemies" list thanks to his liberal activism—he found the perfect partner in crime: Robert Redford, his costar in 1969's
Butch Cassidy and the Sundance Kid
and 1973's
The Sting
. He turned in commanding performances in his 60s, 70s and beyond, earning the last of his nine acting Oscar nominations for
Road to Perdition
in 2003. (He won for 1986's
The Color of Money
, along with an honorary Oscar.)
His last movie role was, appropriately, the voice of a retired race car in 2006's
Cars
. After learning to race for the 1969 movie
Winning
, Newman took up the daredevil sport with a passion. He won four Sports Car Club of America National Championships and came in first for his car class in the 1995 Rolex 24-hour race at Daytona, making the then-70-year-old the oldest driver ever to win a major professional auto race. "He told me he couldn't dance, he couldn't play baseball, he couldn't ski—he considered himself uncoordinated," recalls Connecticut racetrack owner Skip Barber. "But in a racing car, he was graceful—that was his word. That's how he felt."
Another key getaway was the 18th-century Connecticut farmhouse where he and Woodward raised their daughters Nell, Lissy and Clea. "Why go out for hamburger when you can get steak at home?" Newman famously explained to
Playboy
of his marriage's longevity. (Woodward, who resented being likened to meat, reprimanded him for the comment.) The secret of their success, Woodward told
The Washington Post
, "probably goes back to friendship." And a pact regarding leisure time. "We have a deal," Newman told Time. "I trade her a couple of ballets for a couple of races."
Newman admitted that he wasn't always the father he wanted to be over the years. When his children were growing up, "I wasn't there much," he told
People
in 1984. In 1978 his son Scott, who had worked as a stuntman and nightclub singer, died of an alcohol and drug overdose at age 28. "We were like rubber bands, one minute close, the next separated by an enormous and unaccountable distance," Newman told
Time
. "I don't think I'll ever escape the guilt." Soon after, he established the Scott Newman Foundation (now Scott Newman Center), which finances drug and alcohol abuse education.
In 1982 he started Newman's Own with Hotchner after pals persuaded him to market his tasty homemade salad dressing. "He believed that you provided your own destiny," says Hotchner. "That you just have to do good, and you have to think well, and you have to be concerned about people who have less than you have."
"I guess I do have more credits than debits in my life," Newman told the Chicago Tribune in 1986. In their last meeting before his death, Hotchner says Newman seemed at peace with a life well lived. "When I left, I said, 'I'll be in touch,'" recalls Hotchner. "And he said, 'It's been a hell of a ride.'"
Contributors:
Reported by Kathy Ehrich Dowd/Connecticut,
Lucia Greene/Connecticut,
K.C. Baker/Connecticut,
Amanda Friedman/Connecticut,
Kristin Harmel/Orlando.
Advertisement
Today's Photos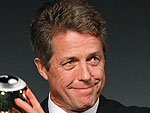 Treat Yourself! 4 Preview Issues
The most buzzed about stars this minute!