People Top 5
LAST UPDATE: Tuesday February 10, 2015 01:10PM EST
PEOPLE Top 5 are the most-viewed stories on the site over the past three days, updated every 60 minutes
The Caylee Anthony Case Charged with Murder
Deputies Have Yet to Find the Missing Toddler, but Now Her Mother, Casey, May Face the Death Penalty
But finally the case of the missing toddler who loved to swim and draw has entered a critical new phase. On Oct. 14, a grand jury indicted Casey Anthony, 22, on murder charges, which could carry the death penalty. It was a whirlwind conclusion to a remarkable month of developments. Authorities had released more than 1,200 pages of documents from investigators—a trove of interviews, as well as data retrieved from Casey's cell phone and computer—that instantly fueled new doubts about her. All told, the number of disclosures about Casey in recent weeks was startling: that she visited a missing children's Web site before Caylee vanished and that traces of chloroform and evidence of a decomposing body were found in the trunk of a car she had used. Prosecutors even called Casey's father, George Anthony, to testify to the grand jury about his daughter. Said a somber George: "This is going to be very hard for me to do."
Lately, outside the Anthonys' ranch-style home in a quiet middle-class neighborhood, the atmosphere has sometimes hovered between a circus and a lynch mob. Many nights dozens of protesters gather around the property, some shouting accusations at the house until 1 a.m. People have brandished signs reading "Baby Killer" and even a mock tombstone. Other protesters, some of whom appear to have been drinking, have thrown rocks and coins at the windows. "It kind of reminds you of a Biblical stoning," says Karen Wonsetler, a lawyer for the neighborhood association. At one point a tour bus showed up to take in the spectacle, as if the house was simply another Orlando attraction. "People are being held captive in their homes," says Wonsetler. "It's a very stressful environment."
It was not immediately clear what George told the grand jury. His lawyer said that by testifying he was doing the "unimaginable." Through it all Casey's mother, Cindy, has been especially steadfast in insisting that Casey had nothing to do with Caylee's disappearance—and that authorities are bungling the case by focusing all their attention on her. The Anthonys have maintained that Caylee is very much alive, and they have peppered investigators with tips about where she might be found. "They are 100 percent convinced that she is still alive," the Anthony family spokesman Larry Garrison told PEOPLE Oct. 3. "They have some credible information that points to Caylee being kidnapped." But when asked what leads them to believe that, Garrison demurred. "They have chosen not to disclose that information to the public," he said. "They're not going to say anything that would jeopardize [finding Caylee alive]."
In the meantime the Anthonys have hired their own team of private investigators to search for Caylee. The family has been getting letters, e-mails and calls by the dozen, and the Anthonys are determined to follow up on all of them, including those the sheriff's department discounts. In one instance the private investigators received a tip that a child resembling Caylee had been spotted traveling on Oct. 8 with a man on a flight from Charlotte, N.C., to St. Louis. The tip included a photo of a youngster standing in an airport concourse. The picture was too grainy to be of much use in identification, so the Anthonys now have to wait for the image to be enhanced. "There are a lot of clues that won't lead anywhere," says Garrison. "But they should be investigated. You never know where the tip will come from that will be significant."
So where is she? Authorities have indeed run down many leads, including some of those forwarded by the Anthonys, all to no avail. For the most part, though, investigators have focused their search on areas where Casey is believed to have been. One spot they recently checked is close to the place where Casey abandoned her car on June 27. Another is a densely wooded area near Orlando International Airport. Investigators received a tip that a white car—similar to Casey's—had been parked in the vicinity in June and that a person, perhaps a woman, had been seen emerging from the woods.
By tracking the ping of Casey's cell phone off relay towers, investigators have traced her movements to the vicinity of that wooded area on June 17. That is some days after she supposedly delivered Caylee to the babysitter she identified as Zenaida Fernandez-Gonzalez—though authorities have been unable to find anyone by that name with a connection to the case. But even those clues have not helped, and the sobering reality, say authorities, is that a body can be hidden almost anywhere. "We are looking for something very specific in a large amount of acreage," says one law enforcement source. "It's exactly like a needle in a haystack."
All the same, the material released about Casey does give some insights into her troubled life—and what could have happened to Caylee. In an interview with deputies, her brother Lee, 25, described how on July 15, the day that Caylee was reported missing, Casey admitted to him that she had stolen money from her mother and from him. "I've been a bad daughter," he quoted her as saying. "I've been untrustworthy." But the most troubling disclosures concerned her attitude toward Caylee. In a series of instant messages with then-boyfriend Anthony Rusciano, she lamented that Caylee was cramping her social life, complaining that she couldn't come to see him because she had no one to sit for Caylee. In one IM she jokingly asked if she could "bring the little snot head" along with her.
Investigators also talked to Casey's former fiancé Jesse Grund, who said he has trouble believing that Casey could have killed Caylee. "I don't believe Casey would ever have hurt Caylee on purpose," he said, according to the transcript. "I personally could never foresee her doing that." But Grund also described Casey as a less than attentive mom. "Caylee would hang out in the living room while Casey was in the computer room," he said. "Sometimes Casey would go outside to use the telephone and leave Caylee in the living room."
He told authorities he believed something could have happened to Caylee accidentally while she was in her mother's care. He said that Caylee, for instance, had a habit of picking up rocks and putting them in her mouth, and that the youngster was apparently also drawn to the family's backyard pool, a possible site for tragedy. And if something did happen, he had no trouble imagining a panicked Casey trying to cover it up any way she could. "I literally believe that Casey would have an emotional breakdown," he said. "I almost believe she would take Caylee and put her somewhere and then tell herself a new story, a new reality of what happened to her."
Through their spokesman, Cindy and George have scoffed at the speculation. But the newly released material also contains some eye-opening details that can't be easily dismissed. A close examination of the trunk of the Pontiac that Casey was driving turned up dirt, a mysterious stain and human hairs that resemble Caylee's. (The results of DNA samples haven't been released yet.) Meanwhile air samples showed that a body had been there, and cadaver-sniffing dogs also picked up a scent. (Even Cindy initially told investigators, "It smells like there's been a dead body" in Casey's car.)
Authorities say they want to build their case methodically. "We are taking our time with this investigation," says the law enforcement source. Casey has been out of jail on $500,000 bail on original charges of child neglect, her movements restricted by an electronic ankle monitor to court appearances and visits with her lawyer. Incredibly she has asked a judge to allow her to travel to places "of interest" to search for Caylee—a request that legal experts say will almost certainly be denied. As far as investigators are concerned, at this late date she need look no further than her own conscience in order to solve the mystery of Caylee. Says Captain Nieves: "The answers lie with Casey."
Contributors:
Steve Helling/Orlando,
Amy Green/Orlando.
Advertisement
Today's Photos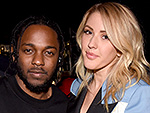 Treat Yourself! 4 Preview Issues
The most buzzed about stars this minute!