People Top 5
LAST UPDATE: Tuesday February 10, 2015 01:10PM EST
PEOPLE Top 5 are the most-viewed stories on the site over the past three days, updated every 60 minutes
Madonna & Guy Ritchie How It Fell Apart
Long Before A-Rod, They Fought Over Adoption, Kabbalah and Not Being There for Each Other. Now That They're Divorcing, Their Battle Will Be Over Money—and the Kids
Madonna
returned to her usual routine. Sporting a baseball cap emblazoned with the word "Faith," the pop star joined her kids Lourdes, Rocco and David at the Kabbalah Centre in New York City for Oct. 18 services. Inside she stood to receive a prayer for those who have traveled recently—something she would do again later that day, flying to Toronto for her Sticky & Sweet tour. Though some of
Madonna
's scripted concert banter had taken on new meaning—for weeks she had dedicated "Miles Away" to the "emotionally retarded" or "people who have problems with intimacy"—that night, she performed with her usual intensity and no signs of heartbreak. "What's been helping her is work," says a source close to
Madonna
. "In fact, she said the other night, 'When I go onstage, I forget all my troubles.' Offstage, it's back to reality."
And that reality is quickly becoming ugly. As soon as
Madonna
's longtime publicist Liz Rosenberg confirmed on Oct. 15 what had been buzzed about all summer—"
Madonna
and Guy Ritchie have agreed to divorce after seven and a half years of marriage"—the British tabloids were filled with tit-for-tat allegations from sources in both camps about what went wrong in the relationship. Among the nastier claims:
News of the World
reported her half-day workouts left her too tired for sex—resulting in an 18-month dry spell; 40-year-old Ritchie, said the
Daily Mail
, told his 50-year-old wife she "looked like a granny."
Reading between the who-wronged-whom headlines, it's apparent that long before this summer's rumors of
Madonna
's alleged affair with baseball star Alex Rodriguez, the marriage had run aground. The couple, sources say, fought over adopting son David from Malawi in 2006; over Kabbalah; over careers that kept them physically apart—and perhaps most devastatingly, over their growing emotional distance. "Obviously they've been struggling for a while," pal Trudie Styler told
Access Hollywood
.
The first major rift occurred in 2005, after
Madonna
was thrown from a horse on her 47th birthday and broke several bones, including her clavicle, scapula and five ribs. Her recovery took more than a month. "She was in a lot of pain," says the source close to the singer. "Guy just wasn't there for her—caretaking, or emotionally, or anything else. His cold manner was devastating to her. It was the beginning of her understanding that he was not a partner in every sense of the word."
Changes occurred on Ritchie's side as well. "Her neediness caught him by surprise," adds a source who knows them both. "She's used to being able to do the impossible. But she didn't have superhuman powers to heal herself, and neither did Guy, and they both suffered for it." In fact, around early 2006,
Madonna
told a family insider the couple had been sleeping in separate bedrooms.
Domestic issues have been a source of disagreement for years. Though the director recently talked about "how much you can love an adopted child, the same as you can love a biological child," he didn't think adopting David was a good idea, say sources. "He felt like they should focus on their marriage because they were having problems then too," says a source close to both camps. But "what
Madonna
wants,
Madonna
gets."
Another of her passions: Kabbalah. For years, Ritchie went to services with his wife and kids. "That was a huge bond between the two," says a
Madonna
source. But his dedication seemed to wane over time. In August, he told the U.K.'s
Observer
he wouldn't call himself a follower of the mystical Jewish teachings: "I have sympathies with many philosophies ... It'd be a mistake to be a follower of anything, really." The friend who knows both says Ritchie gave Kabbalah "a fair try" but couldn't handle his wife's zealousness. "It frustrates him," says the source, "that she can't do anything quietly or just a little bit."
For an unassuming guy like Ritchie, being married to one of the most famous women in the world was draining. "She would try to get him to come to things, and he resisted," says the source close to both camps. "She was more about being a celebrity and he was more low-key. He wanted to live in London and live a normal life, but that's impossible when you're married to
Madonna
." A
Madonna
pal acknowledges, "She was always first when it came to her husband or herself, and that really took a toll on Guy. There was only so much he could put up with."
Things finally came to a head this year. "They were living separate lives, coming together now and then for the cameras," says a source close to both camps. Then came the Rodriguez rumors (see box). "Everyone thinks A-Rod is the reason they split—it's not," says a
Madonna
pal. "But he [factored into] a long list of problems they had been having over the past year or two."
And now, Ritchie and
Madonna
are headed for what could be an ugly court battle. The couple—who did not have a prenup—are currently negotiating a settlement and aren't seeing eye to eye. Friends of the singer say Ritchie is being a gold digger. "Guy feels entitled to get a lot of money from her. He feels like it's a partnership, and when a partnership ends, you divide things up," says the source close to
Madonna
, adding that the pop star paid the bills. "He didn't contribute any finances to the running of the household." Says the friend who knows both: "He's quite proud. She's angry, and she wants to hit him where it hurts." Legally, Ritchie may be entitled to a share of his wife's wealth simply because she earns more, explains English marital law expert Alison Green. "There is a very good chance that she will have to make a payment to him."
Custody of Rocco, 8, and David, 3, could also become a sticking point for the pair. (
Madonna
has custody of Lourdes, 12, whose father, Carlos Leon, lives in New York.) "She plans on keeping the kids with her," says the source close to the singer, who may remain in New York permanently. In this case, she likely has the law on her side: "Courts over here don't like to split up children and generally favor the mother," says London attorney Vanessa Lloyd Platt. Instead of custody, Lloyd Platt adds, "the issue between them would be one of visitation rights."
Of course, there were plenty of happy times for the couple, who were introduced by mutual friends Styler and Sting in 1998. "I'm a hopeless romantic and I never despaired,"
Madonna
told PEOPLE about finding love again. The Detroit-area native moved to London and immersed herself in Ritchie's world, from the pubs to the countryside.
But as years passed, they became openly disillusioned. In April,
Madonna
told the German weekly
Gala
, "We no longer have the idealistic expectation of a relationship. I gave up the dream that he is the perfect husband. He gave up the expectation that I am the ideal wife.... [Not] that we're indifferent to each other. We now feel more of a deep affection for each other." Six months later their feelings have shifted again. Says the source close to
Madonna
, "There's a lot of anger on both ends."
Still, the former couple—at least publicly—have remained mum. "It's all about protecting the kids at this point,"
Madonna
's close friend Ingrid Casares tells PEOPLE. A pal says Ritchie, who has been shooting
Sherlock Holmes
in England, "is throwing himself into his filmmaking." Says another friend: "He's sort of relieved that it's all out there. He doesn't have to fake it anymore." As for
Madonna
, behind her steely exterior is a woman who's hurting. "She's cried plenty over this," says the
Madonna
source. "She never wants to be a victim, but this is a failure. She is suffering too."
Contributors:
Reported by K.C. Baker/New York City,
Tiffany McGee/New York City,
Hitha Prabhakar/New York City,
Pete Norman/London,
Courtney Rubin/London,
Jennifer Garcia/Los Angeles,
Linda Marx/Miami.
Advertisement
Today's Photos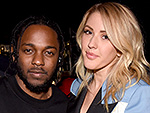 Treat Yourself! 4 Preview Issues
The most buzzed about stars this minute!