People Top 5
LAST UPDATE: Tuesday February 10, 2015 01:10PM EST
PEOPLE Top 5 are the most-viewed stories on the site over the past three days, updated every 60 minutes
Rihanna & Chris Their Untold Story
Immaturity, Jealousy, Fame. As Rihanna Heals Her Bruises and Broken Heart, Family and Friends Open Up About What Went Wrong in the R&B Couple's Relationship
Rihanna
had been allegedly beaten by her boyfriend, Chris Brown, on Feb. 8 in Los Angeles. "I didn't believe it," he told PEOPLE. "You think you know somebody, but you really don't." Fenty, 55, confirms
Rihanna
had returned to Barbados to recuperate and spend time with her girlfriends and was still bruised when he saw her on Feb. 12. A relative says, "I think she's just trying to work it out in her mind right now. I don't think she's angry yet, but she's definitely very sad." Adds Fenty: "She will be all right. She just feels like, 'What happened?'"
That is the big question being asked by family, fans—and the LAPD. With charges from the district attorney's office pending, Brown issued a statement addressing the incident: "I am seeking the counseling of my pastor, my mother and other loved ones, and I am committed, with God's help, to emerging a better person." Brown's father, Clinton, 44, tells PEOPLE Chris is "very remorseful. He's very concerned about the situation, and he wants to make sure that [
Rihanna
's] okay."
Those who know Brown, 19, and
Rihanna
as a couple say he was always a caring and attentive boyfriend.
Rihanna
first introduced Brown to her father at the Grammys last year, around the time their romance went public. "He was very mannerly," says Fenty, who last saw the pair in July. "They seemed pretty happy. I don't know what went wrong. I saw them laughing, going to movies, going to afterparties." Brown also left a great impression on the rest of
Rihanna
's family in Barbados, who considered him a genuinely caring and soft-spoken guy—until now. "I think he flew so far under everyone's radar that we just didn't think he was that [abusive] type," says the relative, adding that if
Rihanna
was cold, Brown would give her his jacket or ask a restaurant to turn down the AC. "He was always looking after her needs, making sure she was happy."
What makes the incident even harder for
Rihanna
's relatives to accept is that, according to one of them,
Rihanna
learned about domestic violence at school and at home: "We have all told our children that it's not acceptable for a man to hit a woman. It's a big thing in our family." The source adds that male relatives are already vowing to protect
Rihanna
—"[Brown] had better hope he doesn't run into them, or they're going to stir things up"—and future boyfriends will face extra scrutiny. "They're not going to let her get in the same situation again."
Then again, no one would have predicted Brown would be in that situation. Growing up in Tappahannock, Va., "C-Sizzle," as he called himself, "was always laughing, joking and having fun," says neighbor Isaac Richardson, 23, even though the singer's parents split when he was a child and he has said that his former stepfather Donnelle Hawkins physically abused his mother (Hawkins denies it). But he wasn't trouble free: In a 2007 Vibe interview, Brown admitted that when he was 15, he got into a fistfight that was broken up by police. Though photographers say he often drives recklessly in Los Angeles, his hometown's police chief says, "He's had no problems here"—other than being pulled over for a broken taillight on his Lamborghini. Among locals he's best known as the big star who shoots hoops in the high school gym and donated thousands of dollars worth of toys to the day-care center he used to attend.
For
Rihanna
, who hit it big at 17, time with Brown was a welcome escape. "He makes me feel like a teenager; I have to act and think like an adult so much," she said last year. But their youth was also a pitfall. "They're both kids, really immature," says a source close to Brown's camp. During a trip to Barbados in August, they had a "lover's quarrel" at Club Xtreme, according to a club insider; a local source says the couple and their friends also allegedly caused $50,000 worth of damage to a rented villa on the island's ritzy Gold Coast. (A 2007 fight between Brown and his mother, Joyce Hawkins, at the Shore Club in Miami Beach was equally destructive: An onlooker described it as "a childish temper tantrum that ended up with the kid breaking dishes and throwing things at his mother.")
"This is the first big love for both of them," says another source. "They're young and crazy in love." Crazy enough to get violent? A
Rihanna
pal recalls witnessing a fight a few months ago but considers it "more like intense bickering." As tempestuous as the relationship was, sources believe this was the first time it had gotten so bad. "I didn't know of any previous beatings," says her father. "No, no, no," seconds a Brown pal.
Lately the couple's relationship was more tumultuous than usual, says a source, especially after Brown put himself in "compromising situations" during a trip to Europe: "She doesn't play that." As for what ignited the Feb. 8 fight, a source, who knows them both, says, "Jealousy. That's usually what causes their arguments." Even so, those who know the couple were shocked by what reportedly happened that night. Explains the source close to Brown's camp: "He just snapped and flew off the handle."
Many photographers have seen Brown's bad-boy side and weren't surprised. When he's alone, he's "quiet and shy," says one, but he becomes "rude and disrespectful" when he's with his friends: "He gives us the finger and will even spit in the air." Says another photographer: "Chris acts very childish, and it seems he feels a lot of peer pressure to be a tough and cool guy."
Now it's up to
Rihanna
to decide if he is the right guy for her. Though her feelings will not affect how (or if) the district attorney charges him, L.A. criminal defense attorney Jeffery Rubenstein says that many women in her position have taken their men back. "It's extremely common for a domestic-violence victim to do what we would call 'go backward,'" he explains. "The victim's swelling goes down, they recover from their injuries and realize they still love their boyfriend or girlfriend and don't want them to face trouble."
Rihanna
's family hopes she isn't so kind. "I would move on," says her father. One of her relatives agrees: "I don't want her to go back to him. I don't think anyone does."
Contributors:
Siobhan Morrissey/Barbados,
Wendy Grossman/Virginia,
Steve Helling/Orlando,
Tiffany McGee/New York City,
Jennifer Garcia/Los Angeles,
Jessica Herndon/Los Angeles,
Ken Lee/Los Angeles.
Advertisement
Today's Photos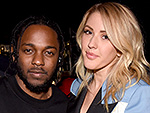 Treat Yourself! 4 Preview Issues
The most buzzed about stars this minute!