People Top 5
LAST UPDATE: Tuesday February 10, 2015 01:10PM EST
PEOPLE Top 5 are the most-viewed stories on the site over the past three days, updated every 60 minutes
Picks and Pans: Tv
Taylor Dayne: a Little Bit Country!


• Would you like to buy a vowel? Talk to the Wheel of Fortune host, 62, who celebrates his 5,000th show on Feb. 27.

5,000 SHOWS IS AMAZING! Those are just the nighttime shows. I started in daytime on NBC for seven years before this, so I'm closing in on about 7,000.

WHY IS WHEEL SO POPULAR? We're like the sunset: You might not go and watch it every night, but you know it's there, and that's comforting.

DO YOU EVER GET TO TOUCH THE LETTERS? Sometimes when no one is looking I'll go over and pat an A.

READY FOR 5,000 MORE? This show will outlast me. I'd like to go before people wonder why I'm not in a home instead of on the show.

>The "Love Will Lead You Back" singer, 46, switches genres for CMT's reality competition Gone Country.

YOU'RE NOT KNOWN FOR COUNTRY MUSIC. Being in the business 20 years, I think the country audience respects my voice. If you can have those people in your pocket, they will stay with you forever.

WHY DO THIS SHOW? Look at American Idol. The way you sell records is through television.

WILL YOU MAKE A COUNTRY ALBUM? I won't say no. I've been on every other chart! And I'm going back to Nashville because it really clicked for me.

DO YOUR TWINS LEVI AND ASTARIA, 7, KEEP YOU YOUNG? What they have done is inspire me. They are my future. I know they're going to be little rock stars.


What's On This Week [P] SUNDAY, FEB. 22 [P] UNITED STATES OF TARA [BR] 10 P.M. | SHOWTIME [BR] Is Tara (Toni Collette, right) an unfit mother? Her visiting parents think so, and propose taking her kids. [P] MONDAY, FEB. 23 [P] THE CLOSER [BR] 9 P.M. | TNT [BR] Season-ender. Brenda Leigh (Kyra Sedgwick) is distracted by a case the day before her wedding. Amy Sedaris guest-stars. [P] TRUE BEAUTY [BR] 10 P.M. | ABC [BR] The reality series comes to an end as the three finalists defend themselves and do a revealing PEOPLE photo shoot. [P] WEDNESDAY, FEB. 25 [P] TOP CHEF [BR] 10 P.M. | BRAVO [BR] After a big hop from New York to New Orleans, the judges (among them the annoying Toby Young, far left) pick their winner. [P] THURSDAY, FEB. 26 [P] THE BLACK LIST: VOLUME TWO [BR] 8 P.M. | HBO [BR] Smart, understated documentary about African-Americans, including Maya Rudolph (right). [P] SATURDAY, FEB. 28 [P] AMERICA [BR] 9 P.M. | LIFETIME [BR] [CELEBRITY_LINK "Rosie ODonnell" "Rosie "O'Donnell"] (left, with Philip Johnson) plays a therapist who helps a teen scarred by years in foster care. [P] The Academy Awards [P] ABC, Feb. 22, 8:30 p.m. ET/PT [BR] AWARDS [BR] Some Oscar prognosticators worry that the telecast's ratings may suffer because Academy voters, stupidly, overlooked The Dark Knight—the sort of phenomenal hit that draws viewers—for the Best Picture race. In that event, this year's host needs to be more than an amusing emcee: He'll have to be a white knight. Here we come to one smart thing the Academy has done for 2009's show. Instead of the standard comedian, we get Australian actor and X-Men star [CELEBRITY_LINK "Hugh Jackman"]. He's a dynamic live performer. Yes, so are you, Jon Stewart, but you don't have the hot energy Jackman brought to his three stints hosting the Tonys. (Check out YouTube.) This isn't a performer who'll mine a monologue for a few chuckles. Jackman combines the virile good looks of Warren Beatty and the stage razzle-dazzle of Liza Minnelli (both former Oscar cohosts, by the way). Let's hope he ends up being handed the statue he already earned as Tonys host—the Emmy. [P] Sonny with a Chance [P] Disney Channel, Sundays, 8 p.m. ET | [LB][STARS "3"][RB] [P] NEW SERIES! [P] COMEDY [BR] Demi Lovato, 16-year-old Disney princess, stars in a broadly cute sitcom that fits nicely into the channel's cartoon-bright stable of shows. She's Sonny Munroe, who found online celebrity with her comedy videos and now has come to Hollywood to join a kids' sketch show, So Random! As a performer, Lovato is the happiest of campers, eager to please and brassy—reminiscent of Kathie Lee Gifford but younger and minus Hoda Kotb. Sonny clashes with Random's big star, Tawni (Tiffany Thornton), but the more entertaining plot focuses on the cast's rivalry with MacKenzie Falls, a drama about rich kids shot on the adjacent set. Falls looks like a community theater Gossip Girl. That's meant as praise. [P] >WHEEL KEEPS ON ROLLIN'
Advertisement
Today's Photos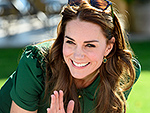 Treat Yourself! 4 Preview Issues
The most buzzed about stars this minute!