People Top 5
LAST UPDATE: Tuesday February 10, 2015 01:10PM EST
PEOPLE Top 5 are the most-viewed stories on the site over the past three days, updated every 60 minutes
Found! Kidnapped Kids
Their Grandparents Abducted Them 20 Years Ago; Their Parents Never Stopped Searching. Now a Broken Family Must Find a Way to Heal
Police had not only found them but arrested the man who took them and raised them—their grandfather Marvin Maple, 72. The Baskins quickly flew from their home in Vidalia, Ga., to San Jose, Calif., where Maple—a retired car salesman using the alias John Bunting—lived with Christi, whom he called Jennifer (Bobby, known as Jonathan, lives in the San Jose area). But as of Feb. 10 the Baskins had yet to reunite with their children. "There's been a lot of lives turned upside down by this, and it's going to be a long process," says Lt. Bill Sharp of the Rutherford County, Tenn., sheriff's department—who, with partner Sgt. Dan Goodwin, solved the case. "We don't know if there's going to be a reunion or not."
Neither police nor the Baskins will go into detail about the abduction as long as an investigation is ongoing. But it's known that in 1989 Maple and wife Sandra (Debbie's parents) accused the Baskins of sexually abusing the children during satanic rituals. Officials in Murfreesboro, Tenn., gave the grandparents—who were caring for Christi, then 8, and Bobby, 7, while the Baskins were in Kentucky so Mark could attend seminary school—temporary custody as police investigated the charges.
But officials found no evidence of abuse and ordered the children returned to their parents; that's when the Maples vanished. When she heard her children were gone, "I got violently ill," recalls Debbie, a fifth-grade math teacher (Mark is a high school band director). Back in 1989 Debbie told a reporter Sandra was obsessed with having a son and had asked if she could "have Bobby." Sandra Maple died of cancer a few years ago; Marvin, now being held on $1 million bail, declined requests for comment. But Sharp says, "He believes what he did was what he had to do."
Over the years police and three private investigators searched for the children to no avail. "At first all I wanted to do was get in my car, drive around the country and find my kids," says Debbie, whose third child, Michael, now 26, was with the Baskins in Kentucky at the time of the abduction (they have since adopted another son, Paul, now 16). "But I had a little boy who needed a mother. It was hard, but we had to get on with our lives."
Back in Murfreesboro, Sharp and Goodwin picked up the case in 2007. In late 2008 they got a tip that Maple had been spotted in San Diego with his grandchildren, and persuaded a reporter there to write an article about the abduction. Another tipster heard Maple complain about the article in a San Jose bar and called police, who on Feb. 2 arrested Maple at the townhome he shared with Christi. Both Christi and Bobby seem happy and well-adjusted, say those who knew them as Jennifer and Jonathan. But neither is apparently in any rush to reunite with their parents. "We told Christi that they would be coming out and she said that she needed some time," says Sharp. National Center for Missing and Exploited Children director Marsha Gilmer-Tullis says, "They may not remember their parents. Or there could be anger. But these kids are adults now; they can make their own determination how to proceed." (The organization is helping to broker a meeting.)
The Baskins say they have waited 20 years and can wait a few more days. They arrived in San Jose with albums full of baby photos of Christi, who "had a heart of gold," says her mother, and Bobby, "who loved to climb things," says his dad. And they brought the tiny Spider-Man figure Bobby gave Michael when they were little. "The hardest thing was all the firsts we didn't get to see," says Debbie. "When Bobby's voice changed. Christi's first date. We can't get those moments back. But hopefully, when they're ready, we can build a future."
Contributors:
Elaine Aradillas/San Jose,
Calif.,
Susan Young/San Jose,
Calif.,
Eileen Finan/Nashville,
Tenn.,
Amy Green/Vidalia,
Ga.,
Lorenzo Benet/Los Angeles.
Advertisement
Today's Photos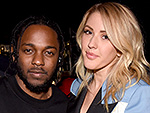 Treat Yourself! 4 Preview Issues
The most buzzed about stars this minute!