People Top 5
LAST UPDATE: Tuesday February 10, 2015 01:10PM EST
PEOPLE Top 5 are the most-viewed stories on the site over the past three days, updated every 60 minutes
Dramatic High-Seas Rescue Captain Courageous
Pirates Held Him Hostage for Five Days, but Richie Phillips, a Longtime Mariner and a Snowboarding Dad, Refused to Flinch
Two days later, in the early hours of Easter Sunday, Andrea took another phone call—this one from Richie Phillips himself, safe and sound aboard a Navy warship after nearly a week in hell. By then he had very much become the main character in a gripping high-seas hostage drama that began when four Somali pirates boarded his U.S. cargo ship in the Indian Ocean and ended April 12 with three cracks of sniper fire in the fading light of dusk. Remarkably—and in no small part due to the quick thinking of Captain Phillips, 53, a father of two who crewmen say put his life on the line to save them—neither he nor any of the 19 men aboard the 17,000-ton Maersk Alabama were seriously harmed in what was the first pirate attack on a U.S.-flagged ship off the coast of Africa in two centuries. "I said right away, 'The Somalis have taken the wrong guy,'" says John Heffernan, who played basketball with Phillips in high school and remembers him as a flinty, fearless leader. "He'd always make sure he was covering the other team's toughest guy."
How Phillips survived five days in a fetid, broiling lifeboat surrounded by desperate, edgy gunmen is something straight out of a Tom Clancy novel. The assault on the Alabama by a scruffy band of mercenaries—"untrained teenagers with heavy weapons," as Defense Secretary Robert Gates called them—was only the latest in a string of brazen attacks in the busy straits off the eastern coast of Africa (see box). But because it involved U.S. citizens, it quickly became an international incident. The drama began around 7:15 a.m. April 8, when four Somalis, none older than 19, used grappling hooks to climb onto the Alabama, which was sailing to Kenya and carrying relief supplies bound for African nations. Captain Phillips and his men, who had been evading the pirates' speedboat for days, followed emergency procedures, disabling the ship's steering and locking themselves in secure rooms.
But the pirates sank their own boat—a common tactic meant to cut off any escape options—and could not just leave the Alabama. In the hours that followed, crewmen subdued one of the pirates who came below deck. That's when Phillips, who was being held by the pirates on deck, tried to make a deal: He would exchange himself for the captured pirate. "Making a decision like that, knowing you may never see your wife and kids again?" says Capt. James Staples, 53, a fellow Massachusetts Maritime Academy graduate and friend. "It's mind-boggling."
But as Phillips got into the lifeboat with the three pirates to help lower it, the captured pirate jumped overboard. "We were supposed to exchange him for the captain, but the guy jumped into the lifeboat," says John, one of the crewmen aboard the Alabama. Phillips, now a hostage, would spend the next five days in the lifeboat, which has no bathroom or running water (see box). As the closest Navy warship, the USS Bainbridge, rushed to the scene, and the pirates demanded millions for Phillips' return, word of his capture made its way back to Underhill, where Phillips lives with his wife, Andrea, 51, an emergency room nurse, and their children, Daniel and Mariah.
As the difficult vigil began there, Andrea and her loved ones had one great resource: an unflinching faith in Richard Phillips. "We kept saying, 'He is very resourceful. If anybody is going to get out of this alive, it would be him,'" says Father Charles Danielson, a priest at the Phillipses' Catholic church. The consummate regular guy to his friends—he drove a cab to pay his way through college, loves the Boston Celtics, picks up pastries for Sunday brunch and cheerily pilots his lawnmower at home—Phillips is known both as a funny, affable fellow with an infectious chortle and, when he needs to be, a take-charge leader. The third of eight children raised in a close-knit Winchester, Mass., family by James Phillips, a no-nonsense high school basketball coach, and his wife, Virginia, Richie excelled at sports precisely because "he was good at sizing up situations," says his high school teammate Sandy Bigelow. Nicknamed Jungle because of his go-for-broke style, "he would knock you down, then smile and help you up," says John Heffernan. "He could be an animal."
He met Andrea Coggio when she was studying nursing, and they married in Vermont in 1988. They have thrived together despite Phillips' schedule: For years he has spent three or four months on the ocean, followed by three or four months at home. "A lot of women can't handle that; they want their husband home every night," says Robert Quine, who graduated from the MMA with Phillips in 1979 and is close friends with him. "But Andrea is a strong woman. We have to marry strong women, and Richie got one of the best." The key, says Gail Berry, who knows the couple, is that "when Richie is home he's 100 percent dedicated to his family."
The moment they learned about the hijacking, Phillips' children rushed home from college to be with their mother, who, under the circumstances, "was very upbeat and optimistic," says their pastor, Father Danielson. "She had faith in her husband and his resilience." The bucolic town of Underhill rallied around her, draping her white picket fence with yellow ribbons (when Underhill ran out of ribbon, a neighboring town sent a fresh supply) and setting up a bucket brigade of food and support. Andrea wrote a letter to her husband that Navy officers were able to share with him while he was still being held hostage. "Your family is saving a chocolate Easter egg for you," it read, "unless your son eats it first."
But on the rough waters of the Indian Ocean, there was much more drama to come: On April 10 Phillips tried to escape. "He dove over the side of the lifeboat and was trying to swim to the Bainbridge," says a Navy source who was closely involved with the rescue. "The pirates shot at him in the water, and a pirate jumped into the water and grabbed him and pulled him back." According to the source, the pirates beat Phillips and kept him tied up for the rest of the ordeal.
After that, talks with the pirates turned more tense. The tiny lifeboat, being shadowed by the Bainbridge and two other warships, was headed west toward the coast of Somalia but had run out of gas. As the seas grew choppy, the lifeboat bobbed helplessly, likely sickening everyone inside. The pirates, jittery from lack of sleep, food and water—and possibly in withdrawal from khat, the addictive leaves favored by many Somalis—agreed to let the Navy hitch a line to the lifeboat and tow it to calmer waters. "Now we had control of their vessel," says the Navy source. "They knew they were in trouble."
Still, talks continued. Then, around 7:30 p.m. on April 12, a U.S. military plane flew over the Bainbridge, and a squad of Navy SEALs, each carrying weapons and equipment, parachuted into the ocean. Once aboard the warship, three SEAL snipers moved into position on the fantail and trained their night-vision scopes on the lifeboat being tugged behind. Meanwhile, the pirates "were becoming more agitated," says the Navy source.
The SEALs had a decision to make: attempt a risky rescue or continue to wear down the pirates. But after one of the four pirates agreed to come aboard the Bainbridge to be treated for an injury and told officers that his fellow pirates were prepared to kill Phillips, negotiators shut down talks. Says the Navy source: "We ran out of options." In the evening on April 12, the snipers noticed movement inside the lifeboat. "Two pirates moved to the hatch," says the source. "They stuck their heads outside the hatch. Another pirate walked to Capt. Phillips and leveled an AK-47 at his back. The snipers got the order: Go."
Three shots rang out, all at once. Even though the lifeboat was bobbing on three-foot swells, the snipers, using night-vision scopes, each hit their mark: All three pirates were killed by shots to the head. More SEALs raced to the lifeboat and found Phillips, tied up but alive and well. They brought him aboard the Bainbridge, where he showered, changed his clothes and called his wife. "He wanted me to tell you, 'I am just a small part of this. The real heroes of this story are the U.S. military,'" Andrea Phillips, battling laryngitis, said through a Maersk spokesperson in a press conference April 13. "My family and closest friends held on to our faith knowing that Richard would come home."
In Underhill, horns blared and neighbors cheered—the sounds of a town exhaling. When his son Daniel heard the news, he texted a close friend saying, "Dad's free." A homecoming parade would seem the logical next step, but those who know Phillips—a man whose heroism is "a model for all Americans," in the words of one fan, President Obama—say he will likely nix any fanfare. "The decision process for him was never 'I can be a hero,'" says Robert Quine. "It was, 'I think I can get all of us out of this alive.' That's who he is."
Contributors:
Judy Rakowsky/Winchester,
Eric Francis/Underhill,
Mary Green/Underhill,
Lucia Greene/Underhill,
Mark Dagostino/Buzzards Bay,
Mass.,
Kristen Mascia/Buzzards Bay,
Mass.,
Susan Keating/Washington,
D.C.,
Nicholas Wadhams/Kenya.
Advertisement
Today's Photos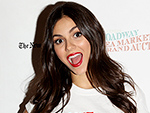 Treat Yourself! 4 Preview Issues
The most buzzed about stars this minute!