People Top 5
LAST UPDATE: Tuesday February 10, 2015 01:10PM EST
PEOPLE Top 5 are the most-viewed stories on the site over the past three days, updated every 60 minutes
... and Baby Makes 20!
Jim Bob and Michelle Duggar Welcome Their 18th Baby (no, They're Not Done Yet) and Open Up About the Tough Times, the Faith That Fuels Them and Their Simple Secrets for Raising a Super-Size Family

A royal blue yo-yo swings over the railing of the upstairs walkway, narrowly missing Jim Bob Duggar's head as he rushes toward his daughter Jennifer, 1, who is crawling by with a pair of black Mary Janes on her hands. Scooping her up in one fluid move, he turns to an 11-year-old girl in a green T-shirt and long jean skirt. "Joy, can you check on Johannah?" he asks, motioning to the pony-tailed toddler scaling the coffee table. "She's right on the edge."

Families everywhere are wondering if Jim Bob and Michelle Duggar, the Tontitown, Ark., couple who just welcomed baby No. 18, are themselves on the edge: of sanity, reason and reproductive good sense. "We get a lot of people saying we're overpopulating the world," says Jim Bob, 43, whose family stars on TLC's reality series 18 Kids & Counting. "We don't worry about what other people think. We consider each child a blessing from God."

Devout conservative Christians with a Baptist home church, their latest blessing is little Jordyn-Grace Makiya, born via c-section on Dec. 18. Her moniker was determined after a vote by her other J-named siblings: Joshua, 21; twins John-David and Jana, 19; Jill, 17; Jessa, 16: Jinger, 15; Joseph, 14; Josiah, 12; Joy-Anna, 11; twins Jedidiah and Jeremiah, 10; Jason, 8; James, 7; Justin, 6; Jackson, 4; Johannah, 3, and Jennifer, 19 months. "We didn't start out planning that everyone's name would start with a J," explains Michelle, "but once there was a pattern, we didn't want anyone to feel left out." J-names aside, the Duggar clan is steadily gaining notoriety both for their sheer size and their sunny dispositions. "You'd think with that many teenagers and little ones, there would be chaos," says Terry Jordan, Jim Bob's brother-in-law. "But this family works. They are there for each other every day, 100 percent."

The Duggars have come a long way since Jim Bob, the son of a traveling salesman who struggled to make ends meet, met Michelle, a popular cheerleader who often mowed her lawn in a bikini, and decided she was "the one." A year later the couple—Jim Bob was 19 and Michelle was 17—married and set up house in a tiny, 900-sq.-ft., 2-bedroom, 1-bath home beside a busy highway. Times were hard; Jim Bob worked at a local grocery store during the day and started a used-car lot on the couple's front lawn, selling cars at night. Michelle found herself getting by with little: sweeping the dust off the carpet with a broom because they couldn't afford a vacuum cleaner. Determined to live without going into debt or receiving government assistance, they scrimped, saved and paid cash for their purchases. "I wasn't used to it," Michelle says. "It was difficult."

Three years into their marriage, Michelle went off oral contraceptives, and they welcomed baby Joshua. She resumed taking the pill but still became pregnant, unknowingly, and miscarried. "We were heartbroken," she says. "We had this beautiful baby in our arms and realized we had caused the loss of another." The couple decided to throw out birth control permanently. Soon Michelle was expecting twins. "We left the decision about how many kids we'd have up to God," Jim Bob says. Adds Michelle: "We really had no idea what that meant."

That has meant a pregnancy for Michelle, 42, about once every nine months. "Some women are made to have babies, and Michelle is to the nth degree," says ob-gyn Amy Sarver, who has delivered the last three Duggar babies. "She is in terrific health without any strain on her uterus." But Jim Bob and Michelle are realistic: "I am savoring every little moment right now because Jordyn-Grace could be my last baby," Michelle says, her soft voice trembling and her blue eyes welling with tears. "I'd love to have more, but we'll have to see if it's possible."

For now, the Duggars are content. They live debt-free in a state-of-the-art 7,000-sq.-ft. home on 20 acres with savings to spare in their monthly budget (see box). Gone are the days of squeezing into tiny houses, struggling with small children and little help. "There were times that I felt like I was crying all day long," Michelle says of those early years. After selling multiple real-estate properties and investing wisely, they now fund their lifestyle with income from commercial real estate and a cell-phone tower they own, as well as payments for their TLC series and a new book, The Duggars: 20 and Counting! Yet they are not immune to cost cutting: "Buy used and save the difference" is the family motto. They also use energy-efficient appliances and lightbulbs, make homemade laundry soap, baby wipes and dryer sheets, and still shop at thrift stores.

Although oldest son Joshua recently left home, marrying Anna Keller in September, the Duggars keep things running smoothly with chores split into "jurisdictions" and the older kids teaching the younger ones through a "buddy" system. Currently Jana's jurisdiction is the kitchen: with four freezers, four refrigerators, an industrial toaster and a commercial dishwasher that cleans in one minute flat. John-David takes care of the mechanical needs of the home and the family's vehicles: two SUVs, one minivan, a 21-passenger bus and a 45-foot bus outfitted with 15 bunk beds that once belonged to a hockey team. Jessa helps with the homeschooling that all the kids receive. Jinger handles the laundry room, Joseph is in charge of lawn care, and twins Jedidiah and Jeremiah are on trash duty. "Everyone pitches in and helps out," explains Jill, who oversees menu planning.

But this setup bothers some parenting experts. "They are leaving the raising of the children to the children," says psychotherapist Dr. Jeanne Safer. "They're requiring them to be premature adults." Not so, counters Jim Bob. "We want the children to know that the world doesn't revolve around them," he says, "and to use what they have to help others." He recently took 10 of the older kids to El Salvador to help out at several orphanages. Jim Bob and Michelle also work diligently to make sure that each child gets individual time with Mom and Dad.

Amid the structure—there is a daily schedule that includes Bible time, chores, schoolwork, music lessons (each Duggar learns piano and violin) and family time before bed—there is the chaos of life. "There are days when the house is a terrible mess and there is food all over the floor and craziness everywhere," Jessa says. "But that happens to every family."

What doesn't happen in every family are the Duggars' unique games, such as Wrong Responses/Right Responses—in which kids act out the wrong thing to say in a situation and then what the right one would be—or Duggar Obedience Game, in which Jim Bob asks the younger kids to run around the house, quickly accomplish a small task and come back. It's old-fashioned entertainment in a home that has no regular television (a TV in the storage room is used when news breaks), limited Internet access and no mainstream music. But there is lots of trampoline time, an indoor playscape, a pool table and educational software games. "There's always plenty of people to make up teams," says Joseph.

Teaching the children to resolve conflict immediately has been key in making sure everyone gets along. Jim Bob and Michelle don't use time outs and try not to raise their voices. "The little ones are still learning to share, and Mommy becomes the referee," says Michelle. "But they learn quickly that if I get involved, then the toy they were fighting over gets taken away. That's no fun." The boys all bunk upstairs in one 2,000-sq.-ft. room; the girls share space at the other end of the house. "Usually we're up talking until the wee hours," says John David. "We like being together." There is one downside: "No hot water in the shower," says Jill, laughing. Adds Jana: "And we have to send the little boys back several times if they don't use soap."

Meanwhile Michelle sits in the master bedroom, rocking baby Jordyn-Grace. Constantly smiling, she is quick to point out that despite the number of children she's had, she doesn't see herself as an expert. "You still think, 'What did they do letting me come home with this baby?'" she says. "You start from scratch and learn along the way. We aren't professional parents. We're still learning."


Advertisement
Today's Photos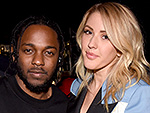 Treat Yourself! 4 Preview Issues
The most buzzed about stars this minute!