People Top 5
LAST UPDATE: Tuesday February 10, 2015 01:10PM EST
PEOPLE Top 5 are the most-viewed stories on the site over the past three days, updated every 60 minutes


"Natasha will be remembered for her style and grace and admired for the family life she shared with Liam"
Kristi C. Hillier
Saint Thomas, Pa.

What a beautiful cover photo. And what a tragedy that someone so lovely and talented is so abruptly gone.
C.J. Springs
via e-mail

With all the information that has now been generated about head trauma, I feel certain that because of Natasha's untimely accident, someone in the future is more likely to be saved.
Lynda Raney
Gahanna, Ohio

God bless Natasha Richardson and her family for understanding the importance of donating organs to insure that others, like myself, can be given a second chance at life.
Sharon Lienau
Bluffton, S.C.

THE PALIN FAMILY

As every parent knows, you can only teach your children so much, and then they have to grow up and make decisions for themselves. Bristol Palin may not have made the best choices, but she is definitely taking responsibility for her actions. I applaud Sarah Palin for standing behind her beliefs and her daughter. It is refreshing to know there are still families, like the Palins, who support each other.
Kelly Schall
Clive, Iowa

Six pages about Sarah Palin's teenage daughter breaking up with her boyfriend? Enough already.
Dinah Jelinek
Fairbanks, Alaska

JOHN AND JENNIFER

Who dumped whom? I think a much better question would be, as with all these on-again, off-again romances in Hollywood, who cares?
Lisa Collier
El Paso, Texas

KELLY OSBOURNE

We groan when we read of yet another celebrity struggling with addiction, but anyone with compassion should wish Kelly the best on her journey to sobriety. Young and privileged kids like her are burdened with more than substance abuse. They are often trying to make sense of living in their famous parents' shadows. Get well, Kelly. Life is full of joy if you take the time to find it.
Lillian Arnold
Reno, Nev.

SHOPAHOLICS

Am I supposed to have sympathy for the poor "shopaholics" you featured? These ladies badly need lessons in priorities and self-control.
Anonymous
via e-mail

DANNETTE WARD

Thanks for the Heroes Among Us article about Dannette Ward. She is teaching her students how to take our country into the future as "producers" and not just "consumers."
Laura Iverson
Lake Elsinore, Calif.

BODY WATCH

Kudos to Caitlin VanZandt. I had gastric bypass surgery six years ago, and my friends were telling me I did it the easy way. Well, I tried everything, and nothing else worked. Now I love how I look and would never go back.
Kelli Woodman
Hesperia, Calif.

'SEXTING' CONTRO

The uproar over "sexting" (the practice of teens sending one another racy photos via cell phone that we wrote about in our March 30 issue) continues to grow. In response to an ACLU suit, a federal judge in Northeastern Pennsylvania has granted an order temporarily preventing a local district attorney from charging three high school girls with child pornography for sending digital photos in which they appeared scantily clad. MaryJo Miller, the mother of one of the girls, was relieved: "My daughter did nothing wrong. The problem here is making kids out to be criminals when they are just showing poor judgment." Still, observers agree there is a lesson to be learned. Says Brian Hunt, the father of a Falmouth, Mass., boy mentioned in our article: "Many parents in town tell me that from now on they are keeping closer tabs on their kids."


NATASHA RICHARDSON
Advertisement
Today's Photos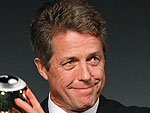 Treat Yourself! 4 Preview Issues
The most buzzed about stars this minute!