People Top 5
LAST UPDATE: Tuesday February 10, 2015 01:10PM EST
PEOPLE Top 5 are the most-viewed stories on the site over the past three days, updated every 60 minutes
The Clean-Cut Killer?
In the Wake of One Murder and Two Assaults, Police Nab An Unlikely Suspect: a Second-Year Medical School Student Who Was Soon to Wed
But Markoff, it appears, may have been busy in a far seamier corner of the Internet as well. On April 20, after days of intensive investigation, police in Boston arrested Markoff as he was headed to a casino and charged him with being the "Craigslist Killer," the man who used the enormously popular posting service to target women offering masseuse and other services. The victims included Julissa Brisman, 26, an aspiring New York actress and model who was found shot to death in Boston's upscale Marriott Copley on April 14. Police also accused Markoff, who was being held without bail, of the armed robbery of a Las Vegas prostitute at another Boston hotel on April 10, and were searching for links to the attack on a prostitute in Warwick, R.I., on April 16. Both women allegedly met their assailant through Craigslist. Calling Markoff a "predator," Suffolk County District Attorney Daniel F. Conley suggested that the case could expand further. "There may be other victims out there with a similar MO, a Craigslist MO," he said, "and if there are we want to help."
Those who know Markoff, whose father is a dentist and who grew up in the Syracuse area, were stunned by the allegations. None expressed greater disbelief than his fiancée. In an e-mail to PEOPLE, McAllister wrote that she refused to believe that the man she was to marry could be the Craigslist Killer: "Philip is a beautiful man inside and out and did not commit this crime. Unfortunately somebody else did and needs to be penalized. Philip was set up." Indeed, Markoff was seen by many to be someone of taste and refinement. James Kehoe, a friend from Markoff's undergraduate days at SUNY Albany, describes him as "clean-cut—dressed in preppy button-down shirts, [favored] Abercrombie & Fitch." Adds Kehoe: "His room was spotless compared to the rest of us."
And no question he was smart. Dr. William Tomback, whose son Dave was to be one of the groomsmen at the wedding, told PEOPLE that Markoff was an exceptional student with an outgoing personality. "Phil was a very studious kid, got top grades," says Dr. Tomback. "He was a nice kid, unbelievably bright, well-adapted to his friends." Added Dr. Tomback: "My son never saw this coming."
Neither, evidently, did the killer's victims. On April 14 Brisman, a sometime model who also placed discreet classified ads on Craigslist offering masseuse services, rendezvoused with a client at Boston's Copley Marriott hotel at 10 p.m. Thirteen minutes later, after reports of a disturbance, police discovered Brisman in the doorway of her room, with a fatal gunshot wound to her heart. "It was shocking to hear how she went," says her friend Jeramie Gray. For Bostonians, the combination of events was especially unnerving. Just four days earlier, a 29-year-old Las Vegas woman who had also advertised erotic massage services on Craigslist was robbed at gunpoint during an assignation at the nearby Westin hotel. Surveillance tapes from both hotels showed a blond-haired white man, over 6 ft. tall, dressed in a dark jacket and jeans. In at least one tape the suspect can be seen casually walking out of the hotel, seemingly tapping out a message on his phone.
Two days after Brisman's murder, a man matching the same description struck 60 miles away in Warwick, R.I. This time the victim, a 26-year-old nightclub dancer who Warwick Police Chief Stephen McCartney says advertised private lap dances on Craigslist, was bound with plastic cord. She was being robbed at gunpoint when her husband burst into the room and chased the gunman away.
By then authorities were searching for further clues on Craigslist, which welcomes postings for erotic services, with the stipulation that they be legal. (Craigslist CEO Jim Buckmaster told PEOPLE that his site's crime rate is "extremely low compared to the overall rate in society. However, any crime is unacceptable.") Ultimately, it appears, investigators were able to turn the tables on the suspect, ensnaring him by employing some of the same computer techniques he used to target his victims. They revealed in Markoff's arraignment that they had records of calls he made and e-mails he sent to his victims, sometimes from his apartment in Quincy, south of Boston. They also have recovered a gun. He had been under surveillance for several days when he was stopped on Interstate 95 in Walpole with a suitcase in his car, en route to Foxwoods resort and casino in Connecticut. Afterwards, D.A. Conley voiced little doubt that investigators had the right man. "This is a compelling case with a myriad of evidence," said Conley. "He probably thought he was going to get away with this. He thought he was too smart for us."
In charging Markoff, authorities offered no motive, which left hanging a key question: Why would someone with such a potentially bright future ahead of him allegedly resort to robbing prostitutes?
ABC News
reported that he may possibly have incurred gambling debts. Beyond that, there was only speculation about how someone could live a double life. "People don't expect the suspect to look like your next-door neighbor or a med student or a professor," says Vernon Geberth, a retired NYPD homicide commander and author of Practical Homicide Investigation. "But it's not a surprise that people who engage in this kind of conduct have the ability to move anonymously among the population. There is nothing scary about him. They look like us."
Ultimately none of that seemed quite satisfying, least of all to the friends and family of Brisman, herself a kind but troubled young woman who was doing her best to battle alcoholism. Family friend Gertrude Goldstein said that Brisman's mom, Carmen Guzman, still can't believe that her daughter is dead, least of all allegedly at the hands of a young medical student. "She's devastated, and now she's watching TV and every time they show something it gets worse," says Goldstein. "She's happy this person is not going to put anyone else through what she's feeling right now. But even though he was caught, no one is going to bring her daughter back."
Contributors:
Nicole Weisensee Egan/Philadelphia,
Diane Herbst/New York City,
Elizabeth McNeil/New York City,
Judy Rakowsky/Boston.
Advertisement
Today's Photos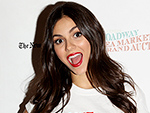 Treat Yourself! 4 Preview Issues
The most buzzed about stars this minute!