People Top 5
LAST UPDATE: Tuesday February 10, 2015 01:10PM EST
PEOPLE Top 5 are the most-viewed stories on the site over the past three days, updated every 60 minutes
Picks and Pans: Music
Hot Downloads




CRITIC'S CHOICE
BLUES-POP
Long before "change" became the buzzword of President Obama's campaign last year, Bob Dylan famously sang that "The Times They Are A-Changin'." Right on cue, he bookends that 1964 classic with "I Feel a Change Comin' On," a soulful, still-cool-after-all-these-years stroll that provides the highlight of his vibrant new album. Dylan keeps the swagger up on "Beyond Here Lies Nothin'," a Tex-Mex-flavored tune employing Los Lobos' David Hidalgo, the disc's featured accordion player. He shifts into a zydeco groove on the shimmying closer, "It's All Good." But it's the blues he's feeling—musically and lyrically—on songs such as "Life Is Hard," an aching-all-over ballad.
Jigsaw |




POP-RAP
There's nothing on this British rapper-singer's second album that hasn't been done better by M.I.A. or that other Lady, Gaga. Still, it's hard to resist the electro-pop beats of cuts like "So Human," which shamelessly cribs from the Cure's "Close to Me."
DOWNLOAD THIS: "Let's Be Mates," a club-friendly whirl
Love the Future |




ALT-POP
Like Gnarls Barkley, Chester French is not a person but a duo. Actually, though, these Harvard grads have more in common with another quirky twosome, MGMT. Their debut is a delightfully whimsical pop pastiche that evokes everyone from the Beach Boys and the Beatles to Prince (on the synth-infused standout "Not Over You"). They even get away with tossing in a tap-dance break out of nowhere!
For more information on where to find our Download This picks, go to people.com/downloadthis
>• Including the YouTube video sensation "Stand by Me," this CD/DVD (subtitled Songs Around the World) promotes peace by gathering more than 100 international musicians.
>PET SHOP BOYS Yes The synth-pop sound of Neil Tennant and Chris Lowe has held up surprisingly well over the years. It's as if they've had musical Botox! Here they're at their best on melancholy-streaked songs such as "Beautiful People."




SARA WATKINS Sara Watkins First Alison Krauss and Robert Plant. Now this Nickel Creeker gets ex-Led Zeppelin bassist John Paul Jones to produce her solo debut. The singer-fiddler nimbly straddles country, bluegrass and folk.




DAY26 Forever in a Day This R&B guy group rode the Making the Band train to a No. 1 debut album last year. Never underestimate the power of
Diddy
, who helps shake up this unremarkable effort on the first single "Imma Put It on Her."




PETER DOHERTY Grace/Wastelands The Artist Formerly Known as Pete—he of the Libertines and Babyshambles—may be a notorious bad boy, but he mellows out on his solo debut, giving a hazy beauty to the folk-tinged tunes.




>• Fresh off a new CD, Sounds of the Universe, frontman Dave Gahan (center) and principal songwriter Martin Gore (left, with Andrew Fletcher) dish on the tunes we just can't get enough of.
"JUST CAN'T GET ENOUGH" (1981) "I need some more black coffee [to recall] that one!" laughs Gahan, 46. "It was a fun time for us. I must have been 19. I was still living with my mum and I remember hearing it on the radio in the kitchen."
"EVERYTHING COUNTS" (1983) "The studio where we recorded it overlooked the Berlin Wall," Gore, 47, says. "I remember putting speakers on the balcony and blasting it. You could see the East German guards on the other side. They didn't move."
"SOMEBODY" (1984) "[Former member] Alan Wilder played piano," recalls Gore, "and I sang it standing a few feet away from him, absolutely naked, because we felt it was a baring of the soul. I think it maybe achieved something in the purity of the vocal!"
"PERSONAL JESUS" (1989) "We were unsure about what kind of reaction it would have. We felt that radio stations might feel it was blasphemy," explains Gore. "I love the Johnny Cash version. It's a great honor when one of your idols covers your stuff."
"ENJOY THE SILENCE" (1990) "I wrote it as a ballad with just organ," says Gore. "When we got into the studio, Alan had the idea of putting a dance beat to it and I started playing guitar. Then we realized it was a hit." But at first, Gahan reveals, "Martin was livid about [rearranging] it."
"WRONG" (2009) "It's a self-deprecating black comedy," says Gahan of the band's current single. "You have to laugh at that dark side of yourself. Otherwise you just lock yourself in a closet somewhere!"
>GREEN DAY takes on social apathy on "Know Your Enemy," a preview of 21st Century Breakdown, their first album since 2004's American Idiot, due May 15. At amazon.com.
THE FRAY apparently has more in common with
Kanye West
than we thought, delivering a melancholy, folk-inflected take on his recent hit "Heartless." At iTunes.com.
TEENA MARIE, still the most soulful white woman on the planet, teams with Faith Evans on "Can't Last a Day," a romantic slow jam off Congo Square, due June 9. At napster.com.
MICHAEL JOHNS, eighth on American Idol last year, scores with "Heart on My Sleeve," a piano-driven ballad from his June 16 debut, Hold Back My Heart. At rhapsody.com.
KRISTINIA DEBARGE (below), 19-year-old daughter of James DeBarge, carries on the family legacy with the defiant dance-pop single "Goodbye." At amazon.com.
Together Through Life |
Advertisement
Today's Photos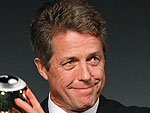 Treat Yourself! 4 Preview Issues
The most buzzed about stars this minute!