People Top 5
LAST UPDATE: Tuesday February 10, 2015 01:10PM EST
PEOPLE Top 5 are the most-viewed stories on the site over the past three days, updated every 60 minutes
Picks and Pans Main: TV
The Big Bang Theory's Jim Parsons Picks His Favorite TV Oddballs




NEW SERIES!
REALITY
This latest chapter in the Bravo franchise starts with footage of powerfully groomed ladies driving expensive cars down the Jersey turnpike and arriving at their McMansions—a jokey nod to The Sopranos. If anything, these Housewives—two of whom, Caroline and Dina Manzo, are sisters whose husbands are brothers—make Carmela Soprano look like Camilla Parker Bowles. They don't censor a single opinion or feeling, many of which are happily vulgar. What more could you want? As one says of her sister-in-law, "Jacqueline's heart, it's as big as her boobies" (pronounced buh-bees). In the premiere, everyone's obsessed with divorcée Danielle Staub. She claims to have gotten a black American Express card before
Madonna
and has phone sex with a man whose online name is "Gucci Model." The show is rococo with such details. Like? Caroline's son wants to start a combo car wash-strip joint chain. Bada bing!
PBS, May 10, check local listings |




MYSTERY
Looking like something the cat started to drag in but dropped, Kenneth Branagh is imposingly dour in this three-episode import on Masterpiece. He's Kurt Wallander, a detective in a Swedish town where murder erupts in extreme ways. His gruesome career depresses Wallander, but Branagh suggests the strength of some inner bedrock. What is it, though? That's the deepest mystery.
>1 SPOCK SHOCK TUES. 5/12, 9:01 PM FOX Guest star Leonard Nimoy may have answers to the creepiness on Fringe's finale.
2 LOST WED. 5/13, 9 PM ABC In this time-bending season's two-hour finale, Jack (Matthew Fox) tries to stabilize the island. Good luck.
3 GEORGE'S GOODBYE? THURS. 5/14, 9 PM ABC George (underused T.R. Knight) jolts the staff on the Grey's Anatomy season ender.
4 AMY'S OFFICE RETURN THURS. 5/14, 9 PM NBC Just in time for The Office's season finale, the superb Amy Ryan is back as Holly.
5 COUNTRY VISITS FRI. 5/15, 1:30 PM CMT Superadorable Kellie Pickler gets personal on PEOPLE Country on CMT.
>The ex-TV journalist, 53, whose dad, Sargent Shriver, was diagnosed in 2003, is an executive producer on HBO's documentary series The Alzheimer's Project. It debuts May 10.
ON THE SPREAD OF ALZHEIMER'S When I wrote my first book on this in 2004, I rarely met someone who had it in their family or any understanding of it. Now I don't go a couple hours without somebody talking to me [about it].
ON RETURNING TO TV It's a thrill. It was a great way to get my footing back a little bit, you know? Television is in my blood.
ON LIFE AS CALIFORNIA'S FIRST LADY I got into it kicking and screaming, but it's enabled me to bring together everything I've worked with my whole life: service, politics, journalism. I'll miss it!
>He plays finicky physicist Sheldon Cooper on the CBS hit, but does the actor, 36, see himself as a role model for fans who might not identity with, say, 90210? "We do get a lot of viewers who enjoy Star Trek, but they get it—like, 'I see where I can be a dork, too'—as opposed to taking it too seriously." Here he salutes some of TV's other great square-peggers.
MR. FURLEY, THREE'S COMPANY Such a formative show for me! With the pantsuits and scarves, he reminded me of one of my grandmothers.
MORK, MORK & MINDY He's an alien—odd by definition—but I was obsessed with him as a child. My 5th birthday party was a Mork & Mindy party.
MRS. McCLUSKEY, DESPERATE HOUSEWIVES She's like the fool character in a Shakespeare play: She's disregarded, but has insights.
BENTLEY, THE JEFFERSONS He was childlike. Sometimes people didn't have the patience to deal with him. I don't blame them!
PAULA ABDUL
, AMERICAN IDOL I love her! You never know what she's going to say. If she was gone [from the show], we'd really suffer for it.
Bravo, May 12, 11 p.m. ET/PT |
Advertisement
Today's Photos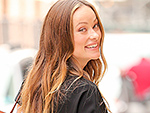 Treat Yourself! 4 Preview Issues
The most buzzed about stars this minute!