People Top 5
LAST UPDATE: Tuesday February 10, 2015 01:10PM EST
PEOPLE Top 5 are the most-viewed stories on the site over the past three days, updated every 60 minutes
Picks and Pans Main: TV
Michael Vartan Medicine Man




THE NEW HOST!
COMEDY
Admittedly, Conan O'Brien's first few nights taking over from Jay Leno suggested it may take some time for him (and viewers) to adjust to the change in scale. Over the years he seems to have tailored himself into something as minimalist as a Pixar cartoon character—white skin, long angles, that flame of hair shooting up—and yet now he comes before us on a surprisingly sumptuous deco set. You don't expect to see an up-to-the-minute comedian delivering his monologue before a pretty scrim of frosted blue glass. But O'Brien's humor, ridiculous and genial, has survived the move from New York. It's hard not to like a man who says the one star people in Hollywood mistake him for is Tilda Swinton. He also did a great bit about celebrities using Twitter and knocked guest Tom Hanks over with a fake meteor. As for the chortling amiability of Leno—who, in a weird programming experiment, returns in prime time in September—nah, I don't miss it.
NBC, Mondays—Thursdays, 8 p.m. ET/PT |




REALITY
Launched with a cast that included American Idol's Sanjaya Malakar and political wife Patti Blagojevich—dust bunnies under fame's bed—Celebrity enjoyed a burst of buzz thanks to the obligingly loathsome Spencer and Heidi Pratt. Rather than suffer the indignities of competing Survivor-like in the jungles of Costa Rica, they threw an epic hissy fit, bolted—then came back. This isn't a good show or a fresh one—ABC aired a version in 2003—but I enjoy watching D-listers in the heat and dirt. It's like a reality Apocalypse Now.
A&E, June 14, 10 p.m. ET/PT |




NEW SERIES!
REALITY
MC Hammer, the rap performer who remains almost as famous for his financial bust-up as his baggy pants, is all prosperous suburban stolidity in this new reality show, which focuses on daily life with his large family and wife of more than 20 years, Stephanie. (She's charming, by the way.) It's nice, but too relaxing. Hammertime is nap time.
HBO, June 14, 9 p.m. ET/PT |




HOW'S SEASON 2?
HORROR
The first four episodes of the new season sustain the off-kilter appeal of HBO's cult hit, which mixes supernatural gore, Deep South eccentricity—and waitressing. The town of Bon Temps is seduced by strange, statuesque Maryann (Michelle Forbes), who looks like a catalog model for clothes designed by Anne Rice. When she throws a party, the revelers turn into mindless orgiasts with solid-black eyes. Anna Paquin, as telepathic waitress Sookie Stackhouse, remains indispensable for supplying a note of down-to-earth empathy, even when having sex with her vampire boyfriend (Stephen Moyer).
TNT, June 16, 9 p.m. ET/PT |




NEW SERIES!
DRAMA
Returning to TV, Jada Pinkett Smith plays Christina Hawthorne, head nurse at a hospital in Richmond, Va. It's a fairly standard role in the hospital-heroic mold: Christina, recently widowed with a teenage daughter, isn't afraid to challenge authority and so on. Yet Pinkett Smith (who also executive-produced) gives a quiet, sensitive performance. She's attractively sympathetic. (Joanna Cassidy contrasts nicely with her as Christina's bristlingly powerful mother-in-law.) You wonder, though, whether in a real hospital nurse Christina would even be able to make herself heard over the low rumble of gurney wheels. Nurse Jackie she is not.
>1 JILL UP A HILL MON. 6/15, 8 P.M. ET ABC The Bachelorette, after a date on a glacier, suffers a terrible shock. Jillian, protect your heart from icy blasts!
2 COUNTRY WINNERS TUES. 6/16, 8 P.M. ET CMT
Keith Urban
is a performer on the CMT Music Awards. Sugarland sings, too.
3 JERSEY GIRLS TUES. 6/16, 10 P.M. ET BRAVO The finale of The Real Housewives of New Jersey? Already? Gals, you were somethin'.
4 SAVING GRACE TUES. 6/16, 10 P.M. ET TNT Season 3 premiere of the crime show starring Holly Hunter as the orneriest police detective on TV.
5 BRAINRUSH SAT. 6/20, 8 P.M. ET CARTOON NETWORK A kids' trivia quiz, with the questions asked during a roller-coaster ride. Wheeeee!
>• Jenny and Bryan Masche and their 2-year-olds star on WE's reality show Raising Sextuplets, premiering June 11.
WHY THEY'RE DOING A SHOW "We were like, 'We won't be able to document this journey [ourselves] and do it justice,'" says Jenny, 34. "There was a little compensation. And they only film us five to six days out of the month." Adds Bryan, 31: "We have professional home movies and we're involved in them. It's the coolest thing."
HOW THEY'VE DEALT WITH THE JON & KATE CONTRO "We're so sad for them, but it's been good for us to see so that we can set ground rules," Jenny says. "We're not allowed to be apart for more than three days." Adds Bryan: "Our families help. There are a lot of people to put us in check if we start getting out of hand!"
>1 NIECY NASH The sassy host tells it like it is on the Style Network show, which rescues messy households from debilitating domestic disasters. "I love my families that I work with," she says. "But picking through the piles of their mayhem and foolishness? Baby, that's a whole 'nother subject!"
2 YOUR GRASS IS GREENER Somehow, watching a family navigate a room the way a tank would maneuver a minefield makes you feel better about a few wayward pairs of socks.
3 CLEANSING THERAPY You experience a surprising sense of joy when you see the difference one drawer organizer can make. It's like eternal spring cleaning!
>• The former Alias star, 40, puts on a white coat and heads to the hospital for TNT's new medical drama Hawthorne.
EVER PLAYED A DOCTOR BEFORE? I was an eye doctor for one episode on Friends, but I had a lot to learn to play a surgeon—zany stuff like arterial thrombolizations.
HOW DID YOU PREPARE? We spent a couple of days in a real ER. And I was invited to go into an OR, but I didn't think I needed to see inside some guy's chest cavity.
WHAT'S IT LIKE WORKING WITH JADA PINKETT SMITH? Her mom's an RN, so she's passionate about this show. She never rests. I go home, put my feet up and drink a beer. She goes home to a house full of kids.
ANYONE SPECIAL IN YOUR LIFE? Just Millicent, my chocolate Lab. I haven't had a girlfriend for a long time. I don't want to settle.
NBC, weeknights, 11:35 p.m. ET/PT |
Advertisement
Today's Photos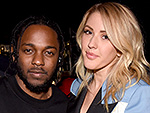 Treat Yourself! 4 Preview Issues
The most buzzed about stars this minute!