People Top 5
LAST UPDATE: Tuesday February 10, 2015 01:10PM EST
PEOPLE Top 5 are the most-viewed stories on the site over the past three days, updated every 60 minutes
Jon Gosselin "I Want to Move Forward"
Less Than Three Weeks After Breaking Up with Wife Kate, Reality Star Jon Gosselin Talks About His Surprising New Romance and His Plans for the Future
Jon & Kate Plus 8
. Coming soon: Jon Plus One? Just 19 days after it was announced Jon Gosselin was splitting with Kate, his wife of a decade, the reality star revealed he wasn't planning on staying single long. On July 10 Jon, 32, jetted to the South of France to join fashion designer Christian Audigier on a chartered yacht—and turned up in Saint-Tropez holding hands with a young woman soon revealed to be Hailey Glassman, 22, the daughter of the plastic surgeon who performed Kate's tummy tuck in 2006. "I'm in a new period of my life and feel very free," Jon tells PEOPLE.
So free that he happily posed for photos with Hailey and discussed his feelings for the new woman in his life. "Hailey and I have been family friends for several years and only very recently began dating. What began as friendship has grown into something more," he says. "I know that my decision to appear publicly with Hailey this weekend will be scrutinized, but I hope that people can see I'm a regular guy who is going through a very difficult time in [my] life and wants to move forward." Why move forward with Hailey, described by those who know her as something of a wild child (see box)? "I genuinely enjoy spending time with her," he says. "It's nice to be with someone who I can confide in and trust and who accepts me for who I am."
Just who Jon Gosselin is these days seems to be a work in progress. Once seen as a doting stay-at-home dad, happiest playing with his dogs or letting off steam at local bars, he revealed a flashier side in France. Having recently worn numerous items from the Ed Hardy clothing line in photos, Jon was invited by Hardy designer Christian Audigier to come for a visit to the French Riviera. "I Googled him and found out this guy was huge," Audigier told PEOPLE over the weekend. "Jon and Hailey are in Saint-Tropez with me discussing a possible children's clothing line or a specialty motorcycle collection. Everyone knows this family. And everyone will know our clothes."
Jon is hopeful he may have found a new career. "I'm excited," he told PEOPLE from a Saint-Tropez café, looking relaxed and happy. "The kids will model the line once it comes out." (Asked if he thinks Kate would be okay with that plan, Jon cannot say—literally. "Kate and I agreed to a 45-day period in which we wouldn't talk about each other," he explains. "After that we might be able to speak more freely.") Still he couldn't help but gush about his future. "Little did I know that wearing Christian's T-shirts would end up with me working with him. I'm excited. It will be a totally new challenge for me." And one that he looks forward to meeting with Hailey. "I'm not much of a designer, but Hailey is a natural. She'll have a lot of input, and I will too. She's my creative secret weapon." By the end of the weekend, plans for a children's line had been put on hold, with Audigier telling PEOPLE he and Jon would first collaborate on a line for adults inspired by Jon's love of motorcycles. Tentative name for the new fashions? Hollywood Rebel.
Despite his glitzy new gig, Jon maintains he hasn't lost sight of what is most important: his children Mady and Cara, 8, and 5-year-old sextuplets Aaden, Alexis, Collin, Hannah, Leah and Joel. "Every 10 minutes I keep thinking about the kids and missing them," he says. "Mady keeps calling me and asking me if I'm in France, but she doesn't understand where France is. I'm really looking forward to seeing them again in a few days."
But before heading back to daddy duty, Jon made sure to soak up the good life. In addition to joining Audigier and his family on a day-long cruise, the couple partied at night clubs, raced around the bay in a cigar boat and shopped at expensive boutiques including Hermès and Prada. After dining on lobster at chic seafood restaurant Tahiti Beach with the group, Jon and Hailey slipped away for a romantic stroll along the beach. "They were always holding hands and looking into each other's eyes," says Gilles Lhote, a writer and friend of Audigier's who hung out with the couple during their stay and dubbed them "The Lovers" before also referring to Hailey as Jon's "fiancée." While that would advance the relationship at warp speed, the couple did go shopping at Julian, a jewelry store known for its swanky clientele. "They spent 20 minutes looking at rings," explains Lhote. "I heard Jon say to Hailey that they ought to make their relationship official." Though Hailey does sport a band on her left ring finger, Jon says they're not heading to the altar just yet. "No," he says, smiling, of engagement plans. "We're just having a cool time and enjoying each other." But their new friends say it's serious. "This guy is in love," says Audigier. "No question about it."
On July 14 Jon planned to head back to the more humble surroundings of Wernersville, Pa. But the honeymoon's not over. "I wish we could stay here longer," he said wistfully from France. "I have to go back to the U.S. for a couple days of filming. Then we're going to go away on a real vacation. We're not telling anyone where, so the paparazzi won't be there."
Contributors:
Reported by Dana Kennedy/France,
Lisa Barron,
Kathy Ehrich Dowd,
Jen Garcia,
Lesley Messer.
Advertisement
Today's Photos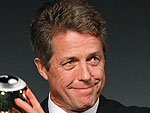 Treat Yourself! 4 Preview Issues
The most buzzed about stars this minute!