People Top 5
LAST UPDATE: Tuesday February 10, 2015 01:10PM EST
PEOPLE Top 5 are the most-viewed stories on the site over the past three days, updated every 60 minutes
Picks and Pans: Movies
Kelly Preston: Back to Work
PUBLIC ENEMIES
Johnny Depp
, Christian Bale, Marion Cotillard | R | [




]
CRIME
Pick a story and tell it. That's the key to any successful movie. In this disappointing would-be epic about 1930s bank robber John Dillinger, director-cowriter Michael Mann (Miami Vice) tries to tell way too many stories, and it's never clear which one he cares about most. Is it about Dillinger (Depp) being a people's hero, robbing banks but never his fellow citizens? Or about Dillinger, aware his time on Earth would be short, living life to the fullest, including a tender romance with a hat check girl (Cotillard, who's excellent)? Or is it about how FBI chief J. Edgar Hoover (Billy Crudup) set out to nail Dillinger—an effort led by dedicated lawman Melvin Purvis (Bale)—to increase his own power and that of his fledgling agency?
Mann weaves all these threads and more into Enemies, but the resulting cloth is ragged and incomplete. Depp, magnetic as ever, layers his portrayal with humor, gallantry and a flinty resolve, but he still gets lost in the muddle around him.
Jeremy Renner, Anthony Mackie | R |




CRITIC'S CHOICE
ACTION
If your fingernails are a little long, they won't be by the time you finish watching this nail-biter about American soldiers defusing roadside bombs in Iraq. The tension is high and the suspense extreme as swaggering Staff Sgt. William James (Renner, in a breakout performance) attempts to dismantle yet another bomb, knowing full well that if he doesn't work quickly enough or snips the wrong wire, he'll get blown to bloody smithereens just like the fellow who preceded him in the volunteers-only job.
Hollywood has so far had no luck with Iraq War films. Here's hoping Hurt Locker changes that. It deserves to be seen, both because of the you-are-there vividness of director Kathryn Bigelow's combat scenes and its probing look at the different ways war affects the psyches of the men fighting it. The hurt locker of the title? A box holding remnants of disabled bombs, which James keeps under his bed—mementos of his many close calls with death.
Nia Vardalos, John Corbett | PG-13 |




ROMANTIC COMEDY
Hepburn and Tracy, or even Ryan and Hanks, they're not. When Vardalos gets smoochy in Day with Corbett, her My Big Fat Greek Wedding squeeze, the result is a big fat snooze. Vardalos wrote and directed this groaningly obvious tale about a relationship-phobic florist in Brooklyn who falls for a guy opening a tapas bar. To borrow a joke from the movie, no one here comes out on tapas.
With voices by Ray Romano, Denis Leary, John Leguizamo,
Queen Latifah
, Simon Pegg | PG |




ANIMATED
If the pun is the lowest form of humor, it's also one of the easiest for kids to get. This third installment of Ice Age is full of wordplay, as when Sid (Leguizamo), a silly sloth, discovers frozen dinosaur eggs and dubs them "eggcicles." I groaned good-naturedly; Fred, my 9-year-old consultant on kids' films, laughed loudly. Dawn of the Dinosaurs is amusing enough, more so for kids than adults, as it sends Sid, Manny the mammoth and Diego the saber-toothed tiger to a land where dinosaurs still trample the earth. Chase scenes, slightly scary bits and a happy ending follow. A day later it's extinct in one's memory.
>Can't get enough of tough-talking criminals, G-men and tommy guns? Try these classics.
THE UNTOUCHABLES (1987) Lawman Eliot Ness (Kevin Costner, never better) doggedly pursued Al Capone (Robert De Niro) in a bracing drama.
THE PUBLIC ENEMY (1931) This still-thrilling early talkie made brash James Cagney a star and set the template for future gangster films.
BONNIE AND CLYDE (1967) This terrific film turned a '30s bank-robbing duo (Warren Beatty and Faye Dunaway) into emblematic antiheroes.
>From the top of his crew cut to the dusty toes of his boots, Renner (inset) bristles with energy and a steely confidence, lighting up Hurt Locker. The rising 38-year old star, who played a police detective on ABC's now-cancelled The Unusuals this spring, first won notice as creepy killer Jeffrey Dahmer in 2002's Dahmer.
>• The voice of Manny the mammoth names his faves—as a child and as a father of four.
E.T.: THE EXTRA-TERRESTRIAL (1982) I remember watching this in my 20s and thinking, "Wow, when I have kids, I wanna watch this movie with them." I wanted to share the magic and spirit of the movie with them. And I did.
MARCH OF THE WOODEN SOLDIERS (1934) As a kid, I would watch this every year on Christmas. It was the perfect mix of funny and scary. Laurel and Hardy were perfect.
THE LION KING (1994) It's really the first time animation had ever made me a little emotional. My wife says I cried during it, but she lies a lot for attention.
BIG (1988) Look, I know Tom Hanks is great. Saving Private Ryan, Forrest Gump, Philadelphia—I get it. But this is my favorite.
BIG FAT LIAR (2002) Paul Giamatti is always great, but to pull off a character that can entertain young kids and tired middle-aged adults at the same time is brilliant.
>• The actress and wife of John Travolta returns to movies after tragedy.
Five months after the death of her 16-year-old son, Jett, Preston took on tough scenes while shooting Casino Jack, a film about the Jack Abramoff lobbying scandal, with costar Kevin Spacey in Canada last month. "She wanted to do this, to get back to work," says director George Hickenlooper. "She talked to me about her loss. She is deeply affected by it, and she brought that to her character." Next up, Preston, 46, is playing
Miley Cyrus
's mother in the coming-of-age drama The Last Song.
Big Guns, Little Impact
Advertisement
Today's Photos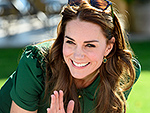 Treat Yourself! 4 Preview Issues
The most buzzed about stars this minute!