People Top 5
LAST UPDATE: Tuesday February 10, 2015 01:10PM EST
PEOPLE Top 5 are the most-viewed stories on the site over the past three days, updated every 60 minutes
Picks and Pans: Books
Bon Appetit!
by E.L. Doctorow |




People PICK
REVIEWED BY JOSH EMMONS
NOVEL
If author L.P. Hartley was right when he described the past as "a foreign country: They do things differently there," then Doctorow, one of our greatest living writers, has earned dual citizenship. After spectacular interpretations of turn-of-the-century America in Ragtime (1975) and General Sherman's Atlanta Campaign in The March (2005), he builds his new novel, Homer & Langley, around the Collyer brothers, real-life recluses who became notorious in the 1940s for hoarding a museum's worth of junk in their shared Manhattan home. Written in Homer's voice, this affecting fictional memoir begins when the siblings are children in a gilded New York—an Age of Innocence opulence marks their surroundings—and then pivots on the two defining events of their lives: Homer's adult-onset blindness and his brother's harrowing service in World War I. Afterward, as their ties to other people fray and they find contentment in a near-total isolation, the two men's strange combination of naïveté and worldliness is rendered as gently and tragically beautiful. By its conclusion, Homer & Langley proves to be a powerful study in how living on society's margins can provide remarkable insights into what happens at its center.
by Laura Moriarty |




REVIEWED BY ALLISON LYNN
NOVEL
You know you're in trouble when a car shows up in Laura Moriarty's fiction. The vehicular trauma in this impossible-to-put-down third novel by the author of The Rest of Her Life occurs during an ice storm: College junior Veronica Van Holten is at the wheel of the trashed MINI Cooper, which unfortunately for her belongs to a local thug. And it's bad timing since Veronica is already torn by her parents' divorce—and soon finds her homeless mom on her dorm step. The happy ending feels preordained, but Moriarty's clear-eyed look at a family's dissolution cements her standing as a savvy chronicler of the mother-daughter bond.
by Betsy Carter |




REVIEWED BY SUE CORBETT
NOVEL
In 1892 Simon Phelps, 9, travels alone from Lithuania to New York with $12—and some crayons—in his pocket. A precocious artist, he moves from sidewalk portraits to an advertising career that makes his fortune. Carter's third novel is all the more poignant for its provenance: The real Simon Phelps used his success to help hundreds escape Nazi Germany; the author's parents were among them.
by Steve Hely |




REVIEWED BY KYLE SMITH
NOVEL
Angry at his ex for wedding a guy with a stable job, Pete Tarslaw, a slacker who ghostwrites college application essays, resolves to be an acclaimed author—but not a good one. A study of bestseller lists yields such rules as "Evoke confusing sadness" and, for the audiobook crowd, "Have scenes on highways, making driving seem poetic and magical." A former writer for David Letterman, Hely hilariously skewers the word game. If this book doesn't make you laugh, you may need a new funny bone.
by David Rosenfelt |




MYSTERY
From canine bakeries to pet spas to prescriptions for Reconcile (the doggie Prozac), man's best friend no longer lacks for anything—except, perhaps, legal counsel. Enter Andy Carpenter, media-anointed "lawyer to the dogs," who's assigned to represent a Bernese mountain dog in a custody battle following its owner's murder. A funny, warmhearted mystery, Tricks moves quickly and playfully—almost puppylike—through mounting crimes, a long-distance love affair and a secret science project that threatens to thwart Carpenter's best efforts.
>WHAT THEY'RE READING
LISA KUDROW I listen to books on tape—right now it's a biography of Dorothy Parker. I'm interested in her as a woman who kept up with men with snarky comments.
Renée Zellweger
Oh boy, I just finished a fabulous novel: Pillage by Brantly Martin. I loved the inner dialog with [the main character's] friends.
KATHY GRIFFIN Chelsea Handler's book; Artie Lange's book. I love real people and their stories. But I did not read the
Lauren Conrad
book. Just couldn't go there.
>• In his new work of nonfiction, Zeitoun, Dave Eggers tells the story of a heroic Syrian-American wrongfully jailed after Hurricane Katrina.
WHO IS ZEITOUN? Abdulrahman Zeitoun runs a painting and contracting company in New Orleans. After Katrina, he canoed around his neighborhood helping the stranded. He was arrested in a home he owned, first charged with looting and later suspected of terrorism.
WHY WERE SOLDIERS SO QUICK TO ARREST AN INNOCENT MAN? Given the distorted [media] coverage after the storm, a lot of soldiers thought they were entering a war zone where any resident could be their enemy.
HOW LONG WAS HE IN JAIL? He spent three days in an outdoor cage and three weeks in a maximum-security prison. Much later, they dropped the charges.
IS THE FAMILY ANGRY? They're forgiving. And they're encouraged some good can come out of a horrific experience. Proceeds from the book will go to a dozen organizations—most working on rebuilding New Orleans, some working on a better understanding between the Muslim world and mainstream America.
For more information, go to www.zeitounfoundation.org
>• Boeuf Bourguignon, anyone? Thanks to Meryl Streep's star turn as Julia Child in the new film Julie & Julia, Child's 1961 classic Mastering the Art of French Cooking is suddenly atop bestseller lists. "It's unprecedented," says a spokesman at Knopf, the book's publisher. "We've gone back to press four times." Most popular recipe: commenters on Knopf's Web site favor ratatouille or Reine de Saba, the chocolate almond cake featured in the film. No word on how many have tried deboning a duck.
A Tale of Recluse Brothers
Advertisement
Today's Photos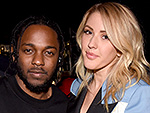 Treat Yourself! 4 Preview Issues
The most buzzed about stars this minute!