People Top 5
LAST UPDATE: Tuesday February 10, 2015 01:10PM EST
PEOPLE Top 5 are the most-viewed stories on the site over the past three days, updated every 60 minutes
Kate Gosselin 'I'm Picking Up the Pieces'
The Reality Star Mom Opens Up About Finding Love, Starting Over and What She's Teaching Her Kids
"I don't know where she is taking us," says Kate. "This is so far from where we should be, it's ridiculous." She turns and begins to take an alternate road, and the GPS woman immediately chimes in, urging Kate to return to the marked route: "Proceed right. Proceed." Kate sighs before the irony dawns on her. "She won't adjust to a new route. She's still trying to take me back!" she says with a laugh. Then she leans toward the unit and shouts, "Move on! We've left that path behind! I can't go back—it's not worth it! And I know how to proceed! Every morning I wake up and proceed!"
Over the past months, getting up and going forward has meant overcoming obstacles Kate, 34, never expected. She found reality TV stardom raising twins Cara and Mady, 8, and sextuplets Aaden, Alexis, Collin, Hannah, Joel and Leah, 5, on the hit TLC show
Jon & Kate Plus 8
. But since her marriage to Jon, 32, began to unravel, even fans have focused less on the show's family fun and more on the tabloid fodder. Most recently, headlines have centered on Jon's new bachelorhood, notably the record speed with which he found love with 22-year-old Hailey Glassman and settled into a Manhattan pad. For Kate, who has managed to keep her private life relatively quiet—paparazzi still don't know where she goes when Jon has custody of the kids and stays in the family's Wernersville, Pa., home—such public revelry has been shocking.
"Things may knock me down for a minute, but I get over it and I move on. But I'm horrified for my kids," Kate says of her husband's behavior. "I'm just very disappointed. It has caused so much stress. I am so emotionally spent, and he is so emotionally unavailable. And I worry: How in the world are my kids going to turn out?" So far, she says they are "well-rounded and happy," noting that Cara and Mady in particular have stepped up to the challenge. "They have helped me so much," she says. "They've been amazing, and I am so proud of them." Still she is "mortified" at the prospect of Hailey, who has a hard-partying past, meeting her children. "I don't care if she were the most upstanding, marvelous, full-of-integrity person in the world, it is just too soon," says Kate. "It is too soon."
She remains baffled by what has become of the man she married—even as their divorce proceedings "continue to drag on." The pair, who normally avoid each other, had a recent confrontation after Kate objected to Jon's hiring of single mom Stephanie Santoro as a nanny. "I should not be sitting a mile from my house while my kids are with some girl, who, by the way, brings her own child with her," she says. "I'm sorry, your child and eight of mine? No way." Yet Jon ignored her protests, and Kate drove away in tears. "I don't know if he hates me or what his feelings are," she says. "I didn't know he had it in him to act like this. Is he trying to take me down completely? I don't know. I can't figure it out. I watch these old episodes of our show and see these glimpses of the old Jon, and it's like, 'Who is that person?' Call me crazy, but down deep I still have this hope that one morning the phone will ring and it will be him, back to normal, just saying, 'Hey, how are you,' or even, 'Okay, that was really weird; aliens overtook me, but now I'm back.'" She lets out a guffaw. "I didn't know how to describe it for a long time, but that explanation seems to work: Aliens have taken him away."
With her spouse no longer in the same orbit, Kate has found comfort in a small circle of confidantes. One of her closest female friends is also going through a divorce, "so she can relate somewhat," Kate says, "though her divorce is proceeding more humanely than mine. Sometimes I feel like it's a 15-year-old I'm getting divorced from." Another vital support system has been Kate's friendship with bodyguard Steve Neild and his wife, Gina. Yet as long as Neild remains part of Kate's entourage, tabloid rumors of a romance between the two persist.
"People have said, 'Well, if it's causing so much trouble, just hire someone else.' No. This person has kept me safe all this time," Kate insists. "There's a comfort level there. Honestly, I look at Steve like a big brother. He and his wife are wise, they're rational. And I trust them, which is huge. After two years, not a single thing that they've seen or heard has ever shown up anywhere." She worries that bringing on new security could mean losing what little privacy she has. "Sure, it's supposed to be confidential, but I don't trust that. Everyone who was supposed to stay confidential in my life hasn't. They've always sold me out. Including Jon. So, across the board, I don't trust people."
Including her car's GPS, which seems now to have gotten Kate hopelessly lost. "Oh, this is a mess. I don't believe a thing she's telling me," she says, before noticing a group of men unloading a Budweiser truck. "Let's ask the beer dudes for help," she says with a girlish giggle. Rolling to a stop, she politely asks a bald, tattooed gentleman for directions to the cafe. He begins to describe a winding route before suddenly stopping. "Hey," he says, taken aback, "you're that lady from TV, aren't ya?" Kate flashes a smile that is half-embarrassed, half-dazzling. "Yeah," she says with a shrug.
A few minutes later, hopefully on the right route, Kate acknowledges that she might not be cut out for the single life. Her youngest six children will soon start full-day kindergarten, leaving Kate with an empty house for the first time in years. She has plenty of plans for how she will fill her time, from exhaustive two-hour workouts to sorting through mounds of paperwork and bills. But too much solitude scares her. "I do not like the feeling of being alone," she says. "The worst time of day is when the kids are in bed, and I have no one to go over things with—that was when Jon and I would discuss stuff, talk about the future. That's what I miss, having someone on my team, someone understanding me."
Yet no one should expect to see her proclaiming her love for Mr. Right in the immediate future. "Let me be clear on this: There is not going to be a romance anytime soon for me. I barely have enough emotional energy for my kids, let alone anyone else. And besides, I kind of have a bad taste in my mouth. I could be alone for the rest of my life, let's be honest. Where am I going to find someone who wants to enter this weird world?"
Still, she admits, "It would be great for the sake of my kids for me to meet somebody who was upstanding, who had integrity, a real man. For my boys to have a role model like that would be wonderful." Her celebrity crushes, including
Matt Damon
,
Patrick Dempsey
and Tiger Woods, are all married with kids, she points out, though she's not averse to someday dating a man with kids of his own. "But if I wound up with someone who wanted to have more kids? That's a dealbreaker right there. He'd be thrown out for that one. I am done. I am not the wife to have more babies with, absolutely not. And I'd never do that to my kids."
Kate also worries about how her rocky romance record will influence her girls as they grow up. "I wonder if it will affect my daughters' relationships with men in the future," she says. "This has led to many conversations with Mady and Cara about the sort of men they'll be looking for someday. They actually wrote down the qualities they'd be looking for, and I can sum it up, essentially, in one word: Good. Good and decent and honest and upstanding. But I've told them they have to wait until they're 30 to get married. I'm sure they're not going to listen to me, but I just hope they'll wait until they're old enough to know who they really are and what they really want."
Kate, who wed at just 24, wishes she had received similar advice before heading down the aisle. "If I could go back and talk to that young girl, I would say, 'Don't do it.' Of course I wouldn't change things, because then I wouldn't have my kids. But that doesn't mean that other things weren't regrettable. I got caught up in the fairy tale—people saying, 'You guys are like Barbie and Ken!' If we heard that once, we heard it a million times. But, wow, I was so young. I wanted to be a mom, and we did well—we pulled it off with the twins. It was easy, almost. Then I wanted to make Mady and Cara big sisters, and the rest is history."
Now Kate is focusing on writing the next chapter. "You can't live in the past. It's not constructive, and it doesn't help anyone. Moving forward, there's going to be a lot of scary, lonely days ahead," she says, finally turning onto a street she recognizes. "I'm already feeling that. But I'm ready to move on, to start over and pick up the pieces. I have some big plans." On Sept. 14 and 15 she will do a guest-hosting stint on
The View
. And of course the reality show will go on. "As for what I do beyond that, I'm still figuring it out. But I'm looking forward to what I might discover, I really am."
Stopping at a light, she hears someone shout from outside: "Are you still lost?" It's the beer dudes, who have pulled alongside Kate's car in their truck. Kate rolls down her window and lets out a hearty laugh. "Oh my word, it's you! I'm okay, thank you!" she says before adding, as much to the men as to herself, "I'm pretty sure that I finally know where I'm going."
GET THE LATEST ON KATE!
People.com
Advertisement
Today's Photos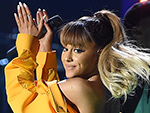 Treat Yourself! 4 Preview Issues
The most buzzed about stars this minute!