People Top 5
LAST UPDATE: Tuesday February 10, 2015 01:10PM EST
PEOPLE Top 5 are the most-viewed stories on the site over the past three days, updated every 60 minutes
Deaths in the Desert
New Age Guru James Arthur Ray Is Under Investigation After a Sweat Lodge He Set Up Led to the Deaths of Three Followers
Yet that's just where Wright and some 60 other people on a spiritual retreat wound up—inside what investigators say may have been a death trap. On Oct. 8 Ray's makeshift sweat lodge—a 415-sq.-ft. tent set up in the scrublands outside Sedona, Ariz., and based on a Native American practice designed to purify the body and mind—was so searingly hot and airless that two people died and 19 others were hospitalized, including one who died days later. After one victim, Kirby Anne Brown, 38, collapsed in the tent, "people called out, 'Kirby can't breathe! She's not awake!' People heard her struggling for breath but couldn't help," claims Brown's cousin Tom McFeeley, who says he has spoken to survivors. The scene right after the roughly two-hour ritual was something out of a nightmare: dazed people lying in the dirt; others staggering and vomiting; one woman "saying over and over, 'I died,'" says Shawna Bowen, a Ray follower who was not in the lodge but helped people afterward. "It looked like an accident scene with 60 victims."
How could such a horror have happened? Why did a five-day retreat—which cost participants $9,695 and was run by Ray, 51, a charismatic author and speaker touted by
Oprah
—end with the deaths of three apparently healthy people? Authorities have yet to file any charges, but they have searched Ray's offices and are treating the deaths as possible homicides. Authorities who tried to interview Ray at the scene say he refused to give a statement and left town without wrapping up the retreat or visiting the injured; since then, he has not agreed to be interviewed (through a spokesman, Ray declined to comment to PEOPLE and says he is conducting his own investigation).
Yet Ray did go back to work, hosting his trademark Harmonic Wealth free seminars in Colorado just days after the tragedy. In an Oct. 14 conference call with some of the survivors, he urged them to attend the events because "it will help the healing process." During that call, a Ray staffer explained how the people who died "had left their bodies during the sweat lodge and ... were having so much fun that they chose not to come back." Ray's behavior during and since the disaster has left some survivors and relatives of victims disillusioned and angry. "He seemed to enjoy being a godlike figure," says McFeeley. "But this is a man who pushed it too far."
The son of a dirt-poor Oklahoma preacher, Ray dropped out of junior college and worked as a telemarketer before embarking on his self-help career (see box). Along with success there has been controversy: In July 2009 dental-lab coordinator Colleen Conaway, 46, jumped to her death from a San Diego mall balcony during Ray's Creating Absolute Wealth seminar. Her family has yet to take legal action.
Two months after that death, participants in Ray's five-day Spiritual Warrior retreat spent around 36 hours in the desert, fasting and meditating before entering the sweat lodge. The tent was sealed with heavy tarps, with a pit for heated rocks and only one small doorway covered by a flap. The flap was kept down for 15-minute rounds, and people could leave only during short breaks between rounds, when more rocks were brought in.
But at least two survivors say they felt pressured to stay for all four or five rounds. At some point on Oct. 8, Ray tweeted, "The Spiritual Warrior has conquered death and therefore has no enemies, and no fear, in this life or the next." Throughout his retreats, "Ray insists that if you don't see it to the conclusion, you're a failure," says Ted Schmidt, the attorney for Sidney Spencer, 59, who nearly died of kidney failure. During the ceremony Ray "told everyone to push past the pain," remembers Wright, who says other participants, as well as Ray and staffers, were "encouraging everybody to stay. We were all saying, 'Fight through it, you can do it.'" Even so, Wright took a break after two rounds because, he says, "I couldn't take it in there."
That break may have saved his life. Toward the back of the tent, where it was apparently hottest, Kirby Brown and James Shore, 40, collapsed. Both were pronounced dead; another victim, Liz Neuman, 49, died of organ failure Oct. 17. A sweat lodge Ray ran last year "was just as hot, and there were more people," insists Aaron Bennett, 22, a Ray supporter who was in charge of adding stones to the pit. He says Ray consoled people afterward, and he blames the deaths on "people who thought they could push further than they could, and their bodies gave out."
Now Ray may face civil lawsuits as well as possible criminal charges; police say they'll wrap up their investigation soon. Ray "is distraught," says Shawn Roop, 39, a friend who has known him for 10 years. "He is looking for answers too." But that's not good enough for those who lost loved ones and those who barely cheated death. "James has an incredible gift, and he's helped thousands of people," says Richard Wright Jr. "But he's responsible for what happened. The heat didn't need to be so intense, and there should have been medical staff. Those deaths could have been avoided."
Contributors:
Howard Breuer/Los Angeles,
Vickie Bane/Denver.
Advertisement
Today's Photos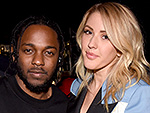 Treat Yourself! 4 Preview Issues
The most buzzed about stars this minute!