People Top 5
LAST UPDATE: Tuesday February 10, 2015 01:10PM EST
PEOPLE Top 5 are the most-viewed stories on the site over the past three days, updated every 60 minutes
New Year, New Kate!
Changing Her Look and Her Life, Reality Star Kate Gosselin Opens Up About Starting Over as a Single Mom and How She's Helping Her Kids Heal


"I've got it," she says, smiling. "It's hyphenated. I am now Kate Clean-Slate."

While the new moniker isn't likely to replace her now-notorious surname in any legal capacity, it represents a state of mind that Kate is clinging to fiercely. At 34, the mom of eight and onetime reality star is free at last from her marriage to Jon Gosselin—a 10-year union so tortured by the time it ended that the whole nation likely heaved a sigh of relief once the divorce papers were signed. Kate, however, wasn't in a celebratory mood that day.

"I got phone calls from my friends congratulating me," Kate says ruefully. "But I felt like, 'You're congratulating me on a failed marriage?' I knew what they were getting at, because I am starting over and cutting ties from something that was really dragging me down, but it was a rough day. I wasn't prepared for the intensity of the emotion involved."

Yet even as she continues to mourn her marriage, Kate has also sought a proper start to her new life as a single woman by embracing a sleek new look. Gone is the asymmetrical, angular cut that spawned countless Halloween costumes, replaced, after 20 painstaking hours at the hands of celebrity stylist Ted Gibson, with long blonde extensions.

"It's good to have hair again," Kate says in a photo studio the day after her transformation. "I never thought I'd have short hair for as long as I did. I feel like this is a fresh start, a fresh me, a fresh life."

Perhaps a fresh love as well? Kate won't dismiss the notion completely. "I'm not going to rule it out," she says. "But right now it's not my focus. Being alone at the end of every day, I'm not liking that—it's been a long time, and I feel that loneliness. But I'm not going to go running in the direction of finding someone. I've got to get my kids back on track, my career back on track and my family back on track."

That will be no small feat, as Kate is now without the TLC reality show that made her famous (though another project with the network is in the works) and must still navigate an often-rocky relationship with Jon. "I have a lot of debt to crawl out of, debt that shouldn't be there," she says, mentioning one of the more contentious issues of the split. "I have a lot of anger about that. But it's nothing that good, hard work won't fix."

Kate is working on fixing other issues as well. While she was awarded primary custody of the couple's children—twins Mady and Cara, 9, and 5-year-old sextuplets Aaden, Alexis, Collin, Hannah, Joel and Leah—Kate has recently come to realize that her brood now needs the kind of help she can't provide alone.

"They start counseling in the next two weeks," she reveals. "I found an awesome counselor who will come to us, and she will be working with them. I'm definitely seeing signs that it's a major need at this point. For some more than others, but they're all really struggling with the absence of a parent."

Kate, however, has been glad to have some distance from her ex. Jon and his sometime girlfriend Hailey Glassman recently made headlines. (He implied she may have been connected to the alleged ransacking of his apartment; she claimed he had roughed her up.) Kate, at least, was happy she played no part in this tabloid tale. "I felt relieved that, finally, his drama wasn't my drama," she says. "I still wish the drama would just stop. But the fact that I was barely mentioned in those stories gave me hope that there will come a day when my marriage to him will no longer be what people first think of when they see me."

Of course, there are eight reasons why Kate herself will never be able to forget her former spouse, and so the couple continue to interact. The family spent Christmas Eve and all of Christmas day together at home in Wernersville, Pa. It was a tense holiday. "He is clearly, in my opinion, not happy and still not himself. His behavior was . . ."—she looks for the right word—". . . interesting," she finally says. It was an uncomfortable day and a half." (A representative for Jon Gosselin had no comment.)

Yet Kate remains optimistic that better days lie ahead. "I'm rebuilding," she says. "There's no option for this not to be a good year. I fought hard for the divorce to be final by the end of 2009; I wanted to go into 2010 clear and free. Now I get to start over in a new year, with a new self and new goals." She looks in a mirror and is momentarily startled by the reflection of Kate Clean-Slate. "Oh yeah," she adds, "and new hair!"


Advertisement
Today's Photos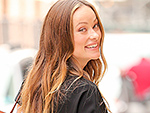 Treat Yourself! 4 Preview Issues
The most buzzed about stars this minute!