People Top 5
LAST UPDATE: Tuesday February 10, 2015 01:10PM EST
PEOPLE Top 5 are the most-viewed stories on the site over the past three days, updated every 60 minutes
'Our Hearts Haven't Changed'
After Their 19th Child, Josie, Is Born Dangerously Premature, Jim Bob and Michelle Duggar Hold on to Their Faith, Their Family—and Their Belief That More Children Would Only Be a Blessing


The woods hold other snarls for Jim Bob and Michelle Duggar. Having a mega-family turned the devoutly Christian couple into reality sensations: Their TLC show 19 Kids and Counting, which airs on Tuesdays, is in its third season on the network. But for every fan of the show—the TLC special covering Josie's birth garnered more than 3 million viewers—there have been detractors in online chat rooms, on parenting Web sites and within the medical community, who have been critical each time Michelle has announced a new pregnancy on average every 18 months. "I think that's too many kids," says Dr. Douglas Downey, a general surgeon based in Florida. "From a family resource perspective, there is no way you can give the emotional and financial resources you would need to support that many children. I have to believe it's difficult." Jim Bob is unfazed. "The negatives don't bother us," he insists. Agrees Michelle: "Our hearts haven't changed."

Josie's early birth came after Michelle was diagnosed with preeclampsia, or pregnancy-induced high blood pressure. Preeclampsia could pose a risk to any subsequent pregnancies, and additional health risks loom for Michelle, 43, should she have another child (see sidebar). But the Duggars, who don't use any contraception, remain committed to their belief that "each child is a gift from God" and are open to having more. Michelle knows how their position is likely to be viewed, particularly following Josie's arrival. "When I say we would love more children, we open ourselves up for attack," she admits.

Given Josie's struggle to survive—she is recovering from a bowel perforation and now weighs more than 2 lbs.—the couple say their focus now is on their preemie. "Josie has been off the ventilator for two weeks now, and they are increasing her feeds little by little," says Jim Bob. "We pray that she grows strong."

Michelle acknowledges that she has never before encountered the sort of challenges she will face while parenting a preemie. "It is not as if we're going for another [baby] immediately. This is going to be a year of different focus for me, getting Josie through her first year of life." Even without a preemie to care for, the Duggars would not normally conceive for several months. Taking a cue from the Bible, the couple practice 40 days of abstinence after having a boy; 80 days after having a girl. "Not that we feel like we are under the Old Testament law," explains Jim Bob. "But there are spiritual benefits that come from that." Agrees Michelle: "It strengthens our relationship."

Jim Bob says that of the hundreds of e-mails and messages he gets a day, "only a few are negative," but he understands that "everyone is entitled to an opinion." And opinions can change, he says—he knows firsthand. "Twenty years ago I met a man with 10 children, and I couldn't imagine having that many. It was beyond comprehension."

Critics who believe the Duggar children are a strain on government finances can rest easy: The Duggars live debt free in a 7,000-sq.-ft. home they built themselves, and Josie's medical costs are covered by insurance. They've made their living by being frugal, profitable real-estate investments and earnings from their book The Duggars: 20 and Counting! and their TLC show. "People see debt as a gift and children as a burden," says Jim Bob. "Not us. Debt is a burden, and children are a blessing."

As for Michelle, who doesn't even know if she'll be able to have more children, negative reaction won't interfere with the pleasure she gets from her family. "I am enjoying every day I have with them—and especially with Josie right now because things are so uncertain," she says. "Only one person can live the life that I live, and that is me."


Advertisement
Today's Photos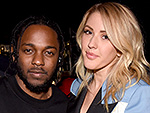 Treat Yourself! 4 Preview Issues
The most buzzed about stars this minute!