People Top 5
LAST UPDATE: Tuesday February 10, 2015 01:10PM EST
PEOPLE Top 5 are the most-viewed stories on the site over the past three days, updated every 60 minutes
Was It Enough?
Those Who Know Him Say Tiger's Public Mea Culpa Showed He's a 'Broken' Man Who Will Do Anything to Get Elin Back. but Can He Save His Marriage?
And at 11:03 a.m. on Feb. 19, Tiger Woods stepped up to a podium with something he had given a thousand other golfers: sweaty palms. "He was really nervous; you could tell," says someone close to Woods, who was there for the apology heard 'round the world. "Of course he was nervous. Can you imagine admitting the stuff he admitted on TV?"
It was a gripping spectacle, to be sure–Woods fessed up to cheating and believing "I could get away with whatever I wanted"–but the big question remains: Is even this humbling baring of his soul enough to save his marriage? The source close to Woods, who spoke to PEOPLE in an attempt to convey the golfer's sincerity, insists he has an aggressive plan to put his shattered life and marriage back together. That seems to include jumping right back into treatment–he just completed 45 days, reportedly at the Pine Grove Behavioral Health & Addiction Services clinic in Hattiesburg, Miss.–this time possibly at the Arizona clinic where actor David Duchovny was treated for sex addiction in 2008 (see box). Woods's public apology for his many affairs–in front of a handpicked audience that included his mom and a few reporters, but glaringly not Elin–was a necessary first step, says the source, and heartfelt enough to impress his wife. "It went a long way with her that he would be willing to apologize like this. He loves her enough to humble himself, and she appreciates that."
But those in Elin's camp aren't convinced. "Tiger is fake and full of it," says one friend. "The speech was too orchestrated. It was hard to believe he really cares about anything but improving his worth in the marketplace." Elin did know the content of the speech beforehand–"there is little going on with Tiger and his attempt at recovery that she doesn't know and sanction," says the friend–but in the end it won't, by itself, change anything. Elin and their children–Sam, 2, and Charlie, 1–will continue to live by themselves in the home on Lake Butler in Windermere that the couple once shared, or in a house closer to where Woods is in rehab. "They've always lived in multiple houses, so the way things are now shouldn't appear out of line to the kids," says the friend. "Elin can give the appearance of, 'We're all together' so the kids don't feel any animosity exists."
But clearly it still does. The speech was, at best, "a baby step in the right direction," says crisis-management expert Gene Grabowski. About six advisers went over it with Woods, says the source close to him, including agent Mark Steinberg. Elin did not attend because "she didn't want to be paraded out there like a doormat," says the source, "and Tiger never asked her to."
During the nearly 14-minute speech, Woods suggested his marriage is still very much in the balance. "My real apology to [Elin] will not come in the form of words," he said. "It will come from my behavior over time." And if critics felt the event was contrived, "Tiger doesn't give a damn what those people say," says the source. "The apology was for the people he hurt. Tiger is broken. He's hit rock bottom. Now he's looking to get back up."
Few doubt Woods will soon return to scooping up golf trophies. But his sweaty-palms apology–and everything he does from here on out–may still not be enough to reclaim the prize he says he cherishes most. "Tiger still has a long way to go, and Elin knows that," says her friend. "She will stay around to see what happens in terms of public support and endorsements. But if it weren't for the kids and for their future, she'd already be long gone."
Contributors:
Steve Helling/Ponte Vedra Beach,
Linda Marx/Miami,
Wendy Grossman/Washington,
D.C.,
Kathy Ehrich Dowd/New York City.
Advertisement
Today's Photos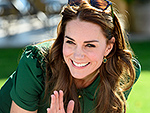 Treat Yourself! 4 Preview Issues
The most buzzed about stars this minute!