People Top 5
LAST UPDATE: Tuesday February 10, 2015 01:10PM EST
PEOPLE Top 5 are the most-viewed stories on the site over the past three days, updated every 60 minutes
The Other Woman Speaks Out 'It's Not Over Yet'
In a Startling Interview, Rielle Hunter Spills the Details About Her Affair with John Edwards and How She Believes Their Love is "Till Death Do Us Part." But Friends of Both John and Elizabeth-Now Separated-Move Quickly to Say Hunter is Living in a Fantasy World
GQ
, in which Hunter claimed Edwards feared his wife's "mighty wrath." Elizabeth read the interview, stopped by her store, then picked up her kids from school, same as always. "She was upset to have everything dragged up all over again," admits a source close to her. "And she was disgusted by the photos, like everyone. But she moved on pretty quickly."
Yet despite Elizabeth's efforts to put the past behind her, the sharpest of Hunter's claims may linger in public memory a lot longer. In a soap opera that has been unfolding since news of John's affair surfaced in 2007, Hunter has, until now, been something of a mystery: the campaign "videographer" who cost the former senator not only his presidential aspirations but his marriage to Elizabeth, mother of their four children. (Edwards, 56, is also currently under investigation by a federal grand jury for possibly using campaign funds to pay Hunter's living expenses.) But now Hunter is claiming theirs was far more than a tawdry affair that wrecked a marriage and yielded both a sex tape and a little girl, Quinn, 2; it was a sweeping romance that ensnared them both in a "force field" of love, a love she feels will last "till death do us part." But several other sources moved swiftly to defend both John and Elizabeth to PEOPLE and to counter Hunter's claims that the Edwards marriage was "toxic" and "wrecked already." "Honestly, she just sounds delusional," says Elizabeth's sister Nancy Anania. "Whatever she thinks she knows [about the marriage], she received secondhand. It was not a broken marriage."
Why did Hunter choose to speak now and reopen the painful ordeal? The interview, for which
GQ
writer Lisa DePaulo says Hunter wasn't paid, follows Edwards' public admission this January that he is, despite months of adamant denials, Quinn's father. That confession, said Hunter, 46, freed her to finally define herself in her own terms. "The caricature of her out there is flakey, kooky, new-agey homewrecker," says De-Paulo. "In reality she's a much more complicated, interesting woman. She's very smart and funny."
Hunter claimed that John Edwards is "very supportive of me talking now. He believes that it's something that will help me be at peace." But what about her suggestions that she and Edwards remain passionate about each other ("I know he loves me. I have never had any doubt at all about that")? A close friend of John Edwards' counters, "I don't know what John says to her on the phone. But I know what he says to me, which is, 'I have no intention of marrying that lady.'" Hunter's take is "total fantasy," he adds.
In the interview Hunter also takes shots at Andrew Young, a former aide to Edwards, claiming Young was so "in love" with John that he volunteered to pose as the father of Hunter's daughter in order to protect him. Young denies the ruse was his idea and calls Hunter "a new-age spiritualist who views reality a little bit differently than most people."
Whose version of events, then, is closest to the truth? It's clear that Edwards and Hunter do have a relationship, centered around Quinn. In 2010 Edwards agreed to a settlement with Hunter that pays her child support, and Hunter says Edwards even bought a house in Charlotte for her and Quinn to live in, though she has no plans to move in. (For now, she lives in a modest rented home in Charlotte.) Edwards talks on the phone with his daughter "a lot," says his friend. "He calls up there just to check on her." And he frequently visits Quinn but "not at her house," says the friend. "He always sees her with a neutral party. And she's never with [Hunter] when they meet."
In fact, claims the friend, Edwards and Hunter no longer see each other. "I know for sure they're not meeting. John has assured me there is no benefit to be meeting. Most of that sounds like it's in [Hunter's] head." How is the public to believe this, given Edwards' other lies up till now? "He's changed a lot," says the source.
Edwards now lives by himself in a rented house near Chapel Hill, while Elizabeth is still with their two youngest children (their son Wade died in 1996 in a car accident; Cate, 28, is a clerk for a federal judge in Alexandria, Va.) in the 28,000-sq.-ft. compound that they once shared nearby. Now that Elizabeth has made the decision to separate from John, the pair seem to have settled into a "cordial" relationship, says someone close to him. And he's in "daily contact" with their children, often "picking up the kids to take them to basketball and soccer practice." He's "rebuilding his life, but separately" from both Elizabeth and Hunter, says his close friend. And he is "quite proud of Quinn," who Hunter said has started calling him "Da-da." Is there any chance Edwards could, once the smoke clears, reconnect with Hunter? "Wholeheartedly no," says the friend. "They have a relationship on the phone, and I'm sure she's extrapolated that in her mind to be what she wants it to be."
Still, Hunter's take on the affair will certainly not help relations between Edwards and Elizabeth, who cannot file for divorce until after an obligatory one-year waiting period. "I'm sure she probably called him and told him, 'Look at what she did to us. This is what I have to look at,'" says his close friend. "It's stressful."
But as nasty a surprise as it was, Hunter's interview won't stop Elizabeth from moving on. "She's working hard creating a new life and enjoying it," says her sister. "This was a little bump in the road, but overall she seems to be happy and at peace."
Contributors:
Reported by Sharon Cotliar,
Nicole Weisensee Egan,
Sandra Sobieraj Westfall,
Michelle Tauber.
Advertisement
Today's Photos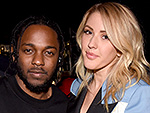 Treat Yourself! 4 Preview Issues
The most buzzed about stars this minute!