People Top 5
LAST UPDATE: Tuesday February 10, 2015 01:10PM EST
PEOPLE Top 5 are the most-viewed stories on the site over the past three days, updated every 60 minutes
Sandra & Jesse: Inside Their Divorce - It's Over!
Now That Their Split is Finalized, What's Next for Them and the Kids-and Why Jesse is Following Sandra to Austin
Sandra Bullock
dined out with a friend at her Austin eatery Bess Bistro on June 26, even casual observers could see that she was radiating "the look of love," as the actress herself described her mood in May. The clear object of her affection? Her 6-month-old son Louis, whom she happily held in her arms. While Bullock tucked into a plate of risotto, an alert Louis took in the scene. "He looked very content," says a fellow diner. "He's a super, super cute baby." As for Bullock, 45, who was dressed in skinny jeans, a sleeveless white top and a high ponytail, "she looked so pretty," says the observer, "and so happy. [She looked like] a fabulous mom."
The public didn't know yet, but Bullock had big news: Just a few days earlier, her divorce from embattled West Coast Choppers CEO Jesse James, 41, was being finalized in Austin. Although the terms of the divorce-which came four months after James' cheating scandal exploded-were sealed, the swiftness with which it was processed indicates there was little drama from either party. Citing "discord or conflict of personalities" as the reason for the split, Bullock stated in her divorce petition that "each own[s] certain separate property" and that neither side was seeking financial support from the other. The divorce-for which Bullock filed in April-also clears the way for the actress to complete her adoption of Louis on her own (see box). With the official end of their nearly five-year marriage, James-who entered treatment for "personal issues" and has repeatedly expressed his desire to reconcile with Bullock-"is devastated," says a source.
For her part, Bullock has been processing the split privately while she remains focused on her "perfect little man," as she calls Louis. Eight weeks after the Oscar winner told PEOPLE that motherhood "will be a once-in-a-lifetime experience for me, and I don't want to miss a thing," the actress-who has largely left Los Angeles behind in favor of a lower-key life in Austin and New Orleans-is making good on her vow to spend every moment she can with Louis. "She's bouncing back, having fun, spending all her time with Louis," says a source who knows her. "She's chilling out."
And yet while Bullock and James' marriage is over, is their relationship? It's clear that their paths will continue to intersect for a long time to come. Bullock has strongly expressed her commitment to maintaining her tight relationships with Jesse's kids Sunny, 6, Jesse Jr., 12, and Chandler, 15, declaring in May, "I don't want to know what life is like without those kids." Perhaps most significantly, James plans to take the serious step of relocating from his beachfront Orange County, Calif., home-which is now on the market for $6.75 million-to Austin, where he co-owns the custom-car outfit Austin Speed Shop. "He intends to move," James' lawyer John Schilling told PEOPLE on June 18. "He's got a need to be there."
That need would appear to be staying near to Bullock-at least for his children's sake. The kids' closeness to Bullock is "first and foremost" the reason for his move to Austin, James told TMZ on June 19. A source close to James confirms that he and Bullock continue to maintain contact, albeit very limited, in regard to the kids. "It's not like they're talking every day, but they're in touch about things," says the source. "It really seems like it's about the kids more than anything. And it definitely doesn't seem like these are long, in-depth talks. More like, 'What needs to be done' and 'Let's take care of it.' End of story."
Still, even as Bullock embraces her new life, sources close to James say he still hasn't resigned himself to losing her for good. As he put it to
Nightline
in May, "I still have hopes of saving, you know, some sort of relationship with Sandy." While one confidante says James is slowly coming to grips with the fact that a romantic reunion may be out of reach, another says he is blunt about his wishes: "Jesse is definitely not giving up hopes to get back with Sandra-and he will do anything he can to get her back."
Speaking to his West Coast Choppers staff recently, James "said he wants to expand his business and needs help from his close team to be successful in Austin," says a source. But it was clear to those on hand that the move was more than work. "His intentions about moving to Austin are definitely being questioned by his employees," says the source. Adds a friend of James: "He has a goal: He wants his life back, he wants some sense of normalcy and his family back. I think he's optimistic."
Is such a scenario even remotely possible, especially in light of the finalized divorce? One Bullock source calls the notion that she would ever take back James "ridiculous," but not everyone in her camp rules out the possibility. "She believes in a world where couples are together," says the source. "She loves the idea of raising children together, as a family."
Of course, for James the move is also about changing his family's life for the better. "He wants his kids to get away from the L.A. madness," says the James pal, noting that the self-made millionaire plans to continue to run West Coast Choppers and his restaurant Cisco Burger in L.A., while also focusing on Austin Speed Shop. "It's all for the kids. When he talks about Louis, he tears up. He loves Louis, and his other kids fell in love with Louis. He wants his family to be together again. When all is said and done, Jesse is a very good father."
Bullock herself has said the same thing, telling PEOPLE in May, "The father I have known Jesse to be with all the kids is the one I hope Louis can experience one day." But she also expressed confidence in her own parenting abilities: "I am surprised at how easy it has been for me." Those who have seen her in action with Louis agree. The actress-who has noted, "I don't want anyone else to have the pleasures of changing poopy diapers but me"-proudly totes her son with her almost everywhere she goes, from clothes shopping at Austin kids' boutique Izzy and Ash to dinners out with friends. Stopping by the Birmingham, Ala., eatery Bright Star with her dad, John, and some pals on Father's Day, Bullock brought a snoozing Louis in his carrier and kept a careful eye on him. "She really does light up the room," says a source at Bright Star. "I looked at her and thought, 'This is a woman who is happy with her life.' And let me tell you, she is absolutely gorgeous in person. Stunning. She smiled the whole night."
Insiders say that ultimately the fractured relationship between Bullock and James may mirror the friendly arrangement between James and his first wife, Karla, 50, with whom he has long coparented their kids Jesse Jr. and Chandler. The two are so close, in fact, that Karla, who lived just a few blocks from James in the L.A. area, has now put her place on the market so she too can relocate to Austin. (James' split from his second wife, ex-porn star Janine Lindemulder, 41, was far more bitter, and the two are still embroiled in a contentious custody battle over daughter Sunny.)
Now, as Bullock and James navigate uncharted waters as newly divorced exes, "things seem to have sunk in some," says a James source. Their current relationship, as Bullock explained in May, is "a bittersweet one. One of new understanding. One of forgiveness." And one that is still evolving. Above all, both parents clearly hope to ensure that the kids feel as loved as possible. Jesse, like Sandra, "wants his children to be happy," says a source inside James' circle, "surrounded by those who love them most."
Contributors:
Elizabeth Leonard/L.A.,
Pernilla Cedenheim/L.A.,
Ken Lee/L.A.,
Wendy Grossman/Austin,
Steve Helling/Orlando.
Advertisement
Today's Photos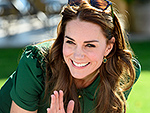 Treat Yourself! 4 Preview Issues
The most buzzed about stars this minute!