People Top 5
LAST UPDATE: Tuesday February 10, 2015 01:10PM EST
PEOPLE Top 5 are the most-viewed stories on the site over the past three days, updated every 60 minutes
Toby Keith's Home on the Range
Tour the Country Star's Dream Walkin' Farms Outside of Norman, Okla., Where He Hosts Game Night and Raises Thoroughbred Racehorses


Despite the competition, being with family on his 160-acre ranch, away from the bright concert lights, long nights on the tour bus or the frenetic industry energy in Nashville is a relaxing oasis for this Oklahoma-born country star. "This," he says, looking down the hill to a pasture where horses graze, his dogs in a pack at his feet, "is about exactly what you want." It's taken Keith and his wife, Tricia, 12 years to create their dream home on the green, rolling plains of Oklahoma. "There was nothing here before," Keith says. "Tricia and I knew what we wanted, and it's about there now."

The "there" includes an 8,900-sq.-ft. main house featuring a state-of-the-art theatre room and kitchen and a 2,500-sq.-ft. cabana with spaces for swimming, relaxing and grilling ("I am handy around the grill," Keith says). The property also includes a well-stocked lake where the family can fish for bass, perch and catfish or just relax out on the dock and watch water shoot up from the lake-fed fountain. Then there's an eight-car, two-story, 6,000-sq.-ft. garage with space for his three Harley-Davidson motorcycles, a black Ford Expedition limousine and his prized collector cars-a '69 Mach 1 Ford Mustang, a '72 Oldsmobile Cutlass, a '77 Pontiac Trans Am ("It's a Smokey and the Bandit car," Keith says) and a '63 Chevy Impala, restored to replicate his late father's. "My dad used a chocolate brown Impala to take him out to the oil fields to work when I was a kid," Keith says. "This one is just like it and about near perfect."

Another down-home perk? His racquetball court, where he and Tricia, who have been married 27 years, can compete against their three kids-Shelley, 30, Krystal, 24, and Stelen, 13. "We can play at midnight if we want to," says Keith. "Everybody in the family is good."

Keeping his family close and protected, despite his fame, is a huge priority for Keith. "I was raised by good parents, and I have great kids," he says. "They don't have any issues at all-none. They all grew up with me being successful, but they are not hooked on that part of the business."

Shelley is married with a child of her own. Krystal aspires to be a singer-songwriter like her dad, but Keith insisted she finish college first. She graduated from the University of Oklahoma in May 2009. "She's recording this fall on my record label," he says. "I feel good about it. She's got her degree, and she's worked hard. We're writing some songs together." As for his youngest, son Stelen, Keith plays basketball with him and his son's "herd of friends over here about every night," and he has also coached Stelen's football team for the past six years. "He's 13 and has a size 13 shoe, so he's a bigger kid than I was at his age," Keith laughs. What does the team think of having a superstar as a coach? "Kids do better with that than adults do," he says. "They are just, 'Hey, coach! Can I go in?' "

Living in Oklahoma has also allowed Keith to pursue his newest passion: raising thoroughbred racehorses. His 300-acre training facility, 35 miles south of his home, houses several hundred racehorses; he also keeps horses at tracks around the country. One of the most famous of those horses is the thoroughbred stallion Cactus Ridge, who retired undefeated in 2004. "I love racing horses; it's thrilling," Keith says. "I've studied pedigrees for years, and we've won some big races."

And being away from Nashville certainly hasn't slowed his music career. In December 2009 his record label, Show Dog Nashville, merged with Universal South records in a deal giving Keith creative control, and Forbes recently named him country's top-earning star thanks to revenue from the label, touring and his national chain of I Love This Bar & Grill restaurants. "You can live anywhere now with the Internet," insists Keith. "When I have to go to Nashville on business, I can hop a jet just six miles away and be there in a little over an hour."

Keith's next professional goal is to have 100 million radio spins of songs he's written (currently he's at about 68 million, he says), and with his new album Bullets in the Gun, due in October, he'll have more shots at hitting that number. His secret weapon? The voice recorder on his iPhone. "It's the greatest thing to happen to me as a songwriter," he insists. "God granted me a beautiful gift to be able to craft songs, but you can't retain it all, and this thing helps me save every idea that comes along until it takes on a life of its own and becomes a song."

If there is one thing Keith would change about his life these days, it's being misunderstood for what he sees as his "perceived political agenda." A former lifelong Democrat who, since this past election, has registered as an Independent, Keith credits his father, who served in the Army during the Korean War, for instilling patriotism in his children and honors his memory by making at least one USO trip a year. But "there is such a vicious political right wing and left wing out there, and my support of the troops has gotten me labeled as outspoken or a war monger," says the singer. He recalls asking a female country artist to record a song with him to raise money for St. Jude Children's Hospital's cancer center; she declined, telling his manager she couldn't be connected to him politically. But Keith shrugs off the rejection. "You get a thick skin early on in this business," he says. "And you learn what you are willing to put up with and what you aren't. The bottom line? You are your own guy."

TOBY'S OKLAHOMA

Keith pays homage to his hometown favorites

DEL RANCHO RESTAURANT

Keith's favorite meal? The famous chicken-fried steak sandwich supreme in Moore. "You can only eat one a month," he says. "But you can't beat it."

BELMAR GOLF CLUB

When his favorite local golf course in Norman ran into financial trouble, Keith purchased it so he'd never have to miss a game: "The greens are amazing, and there's a different challenge every shot. It's a great place to hang out."

OKLAHOMA FOOTBALL

Keith flies the University of Oklahoma flag on his farm and is a fixture at Sooners home games. "I'm involved in all of it really tight," he says.


Advertisement
Today's Photos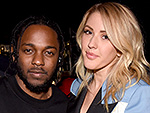 Treat Yourself! 4 Preview Issues
The most buzzed about stars this minute!