People Top 5
LAST UPDATE: Tuesday February 10, 2015 01:10PM EST
PEOPLE Top 5 are the most-viewed stories on the site over the past three days, updated every 60 minutes
Still Growing
With Their Dangerously Premature Baby Josie Home at Last, the Duggars Celebrate Their Medical Miracle-and Court Controversy by Saying They'd Welcome a 20th Child


Suddenly the monitor's alarm blares. Jim Bob shifts Josie, but the noise continues. "I think this thing is broken," he says calmly, lifting his tiny daughter to look for the monitor's wire. There are two families-each with nine children-visiting that day, so a total of 36 children and 12 adults fall silent while Jim Bob and Michelle check Josie's vital signs, then reset the alarm. "Sometimes it comes loose," Jim Bob explains. Agrees Michelle: "It can be tricky."

Since Josie's perilous birth on Dec. 10, 2009, everything about the Duggars' lives has been tricky. The ultra-wholesome megafamily-19 kids, all with names beginning with the letter J-became famous thanks to TLC's hit reality show 19 Kids and Counting, airing Tuesdays. But the spotlight has meant having their faith questioned and tested before millions of viewers and their darkest moments dissected and debated throughout cyberspace, particularly in the wake of Josie's birth.

Last winter Michelle, 43, developed preeclampsia, or pregnancy-induced high blood pressure, and tiny Josie Brooklyn had to be delivered at just 25 weeks' gestation. When she was 8 days old, Josie's bowel perforated; she recovered without surgery. After diagnosing several rare digestive problems, doctors switched Josie's diet from breast milk to a specialized lactose-free formula, and she began to thrive. Through it all, driven by their belief that all children are "gifts from God" (the Duggars are devout Christians with a Baptist home church), Jim Bob, 45, and Michelle have continued to abstain from all forms of contraception and maintain that they would welcome even more children. "Our family is stronger than ever," Jim Bob says, looking around the room. "We made it through the storm."

Some dark clouds remain. Their position on adding to their brood continues to cause controversy, and after the family recently appeared on the Today show, the program's website was flooded with more than 3,000 messages-many of them harsh. "Pregnancy is hard on a body," wrote one commenter. "I have to wonder if she will survive to raise all these children that 'God has given them.'" Added another: "I would think that the problems they had with the last one would make them stop and think before wanting any more. 19 is enough! Stop already!" Agrees Jeanne Safer, PhD, a psychotherapist and author: "This seems like utterly obsessive behavior on the part of the parents ... without regard to the impact on their family."

The Duggars, however, are unfazed. "Before we had a heart change about children, I thought it was very strange for people to have more than three," Jim Bob says. "We don't expect people to understand." Though the problems another pregnancy could pose to Michelle are considerable (see sidebar), the entire Duggar household has had a crash course in risk-management since Josie came home on June 21. "When Josie first came home from the hospital, I couldn't sleep at all," Michelle says. "That was the scariest part for me, having the full responsibility of her care on my shoulders. There were no nurses, no big equipment. I had never dealt with monitors, oxygen tanks and tubes, any of that. It was intimidating." The oldest Duggar children still at home-twins John and Jana, 20, and Jill, 19-have completed "first responder" classes and are now certified to administer lifesaving help until paramedics arrive. "That's a nice security," says Michelle.

But Josie's other siblings are also walking, crawling health hazards for a premature baby's delicate immune system, as the family realized during a recent outbreak of chicken pox. Luckily Michelle was still at a rental home close to the hospital in Little Rock, so she stayed there with Josie while the infected-all 11 of them-headed back to the family's Tontitown home. "It was kind of crazy," says Jill, who helped care for the sick kids. "I kept everyone on a schedule of Benadryl and calamine lotion." Once they were all back under one roof, 18-month-old Jordyn-Grace developed a runny nose; Michelle got out the antibacterial hand-sanitizers and continues to give strict handwashing orders. Johanna, 4, is also sequestered because of a poison ivy infection that is kept bandaged and bathed in antibiotic ointment. Says Michelle: "We are being very, very careful."

But nothing can shield Michelle or Jim Bob from those who say that having more children is not only unfair to Michelle but also places a burden on the other Duggar children, who-as with Jill during the chicken pox outbreak-are called upon to help with their younger siblings. Jim Bob remains resolute-and sees the upside of his family's all-hands-on-deck philosophy. "Our children are growing up to become responsible citizens and are going to try to help others," he says, citing Jana and John's recent trip to Indonesia teaching English to children as part of their homeschooling group. "People think we are overpopulating the world. We are following our convictions."

But Michelle concedes that some comments-including the ones left on the blog she keeps on TLC's website-can hurt. "I know people have to be able to express themselves," she says. "But I cannot have that all weighing me down. I am in the midst of life with my family. I am living it right now. I am not finished. I am not beyond it." What stings the most is when critics have a valid point-such as those who question how she can possibly give each of her children individual attention. "It stabs my heart when there is truth in it," says Michelle. "As a parent, you think you can always do better, and I do worry there is not enough of us to go around. I want to finish my conversations with my kids. I want to be connected to them and be the best mother I can be." So, Michelle says, she does the best she can-trying to eke out one-on-one time through trips to the market, school lessons and sometimes staying up until the wee hours of the morning to catch up with her older children after the younger ones are asleep. "I can sleep later," she says. "This is important now."

Another priority is tending to Josie. Once she began a lactose-free formula, "she started smiling and stopped crying," says Michelle. Explains Dr. Robert Arrington, codirector of the NICU at Arkansas Children's Hospital and Josie's doctor while she was there: "We've presumed for the time being that lactose intolerance is the issue. She is basically over the problems she had." Josie now weighs 11 lbs., and Michelle watches her vitals, keeping a video monitor on constantly. When Josie sleeps, she is hooked up to oxygen; if her vitals drop while she is awake, oxygen is again administered. Given such vigilance, it is hard to imagine how caring for another newborn would be feasible. But for Michelle, who at 43 is aware she may not be able to conceive again, another baby would be a blessing. She and Jim Bob still make time every week for a date night, leaving Josie in her older siblings' capable hands. "I'm not pregnant right now," says Michelle, smiling. "But that could change tomorrow or the next day or next week. That is out of my hands." As for concerns about her own health? "I am thankful to be here," she says simply.

Meanwhile, her hands are full with the young adults, teenagers, tweens, toddlers and infants-all her children-surrounding her. Josie is already a star of home movies made by her brothers Josiah, 13, and Jeremiah, 11, who film her in her bouncy seat, swatting a toy blue owl. "Today," says Michelle, "is all I have. I want my kids to know that I love them. I want to smile at them as many times as I can today."


Advertisement
Today's Photos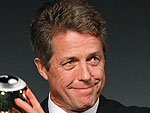 Treat Yourself! 4 Preview Issues
The most buzzed about stars this minute!