People Top 5
LAST UPDATE: Tuesday February 10, 2015 01:10PM EST
PEOPLE Top 5 are the most-viewed stories on the site over the past three days, updated every 60 minutes
Picks and Pans: Books
Watson's (Lookalike) Successors
by Suzanne Collins |




REVIEWED BY SUE CORBETT
People PICK
NOVEL
It's an off-putting premise for a series aimed at teens: 24 kids fight for survival against nature and each other until only one is left alive. Oh, and it's all televised. That's the plot of Collins' hugely successful Hunger Games trilogy, but it doesn't do it justice. The first two books delivered nonstop action, a fully realized dystopian world and an acute rebuke of our media saturation and obsession with appearance. This final installment, the grimmest yet, is a riveting meditation on the costs of war.
The series' narrator is Katniss Everdeen, a "tribute," or contestant, in the annual ritual staged by the ruling despots in the Capitol. Against all odds, both Katniss and Peeta, another tribute, survive by posing as lovers, winning over the TV audience. Meanwhile there's a boy back home who is Katniss' real soulmate. In Mockingjay Katniss' outsmarting of the Capitol has fanned a rebellion, but she's a reluctant poster girl. Collins puts the reader right inside Katniss' head as she grows into the role, and it's a bloody, terrifying process. Clear your schedule before you start: This is a powerful, emotionally exhausting final volume.
Skippy Dies
by Paul Murray |




REVIEWED BY KYLE SMITH
NOVEL
Seabrook College is pulsing with strange forces. Hormones? Yes, but also camaraderie, cruelty and a mix of science and the supernatural that inspires one boy genius to seek a portal through space-time even as he fails to notice the lovestruck anguish of his roommate Skippy. This epic page turner from Ireland sweeps you along with the heedless gusto of youth.
Last Night at Chateau Marmont
by Lauren Weisberger |




REVIEWED BY CLARISSA CRUZ
NOVEL
Brooke and Julian are a struggling but happy Manhattan couple until musician Julian becomes a star. The tabloid scandal that eventually rocks their marriage seems familiar, but Weisberger gets the starmaking machine right, and the little details that make up the essence of the couple's relationship feel poignant and true.
The Good Daughters
by Joyce Maynard |




REVIEWED BY JOANNA POWELL
NOVEL
Novelist Maynard kept her teen romance with J.D. Salinger under wraps for 25 years before revealing it in 1998. Now her familiarity with secret lives plays out in this affecting book about two girls born on the same day in the same hospital to two very different families. We follow Ruth and Dana for five decades, from their rural New Hampshire beginnings in the '50s through the turbulent '60s, when Ruth runs off to Woodstock and Dana comes to terms with her homosexuality. As they move into adulthood, the daughters' lives grow more disparate-Ruth marries a man "steady as a metronome"; Dana finds joy in farming-yet strangely intertwined. Maynard's spare prose packs a rich emotional punch. But it's the nagging family enigma, and the slow reveal of some life-altering secrets, that propels this literary story into a can't-put-it-down mystery.
Body Work
by Sara Paretsky |




REVIEWED BY JOSH EMMONS
NOVEL
After 13 books' worth of sleuthing her way through America's Second City, V.I. Warshawski remains a frisky, dukes-up private eye. Which is a good thing because she's still a powerful magnet for trouble. This time around Warshawski attends a performance-art show where a young woman is shot and dies in her arms; she's then hired by the accused murderer's father to find out what really happened. Body Work isn't flawless-its dialogue can be off-puttingly corny-but it should satisfy Paretsky's devoted fans.
HAS THE SERIES' SUCCESS SURPRISED YOU?
Oh, yes. I thought people who gravitate toward dystopian stories might like it. But I never expected such a diverse group of readers.
YOU USED TO WRITE FOR TV SHOWS LIKE CLIFFORD'S PUPPY DAYS ...
The same challenges-creating good characters, a compelling story-exist no matter what audience you're trying to reach.
KATNISS GETS A MAKEOVER FOR TV. WHAT IF HER STYLISTS OFFERED YOU ONE?
It would be wasted on me. I'm one of the least fashionable people I know.
Stick housing proved disappointing for that one little pig. But Patrick Dougherty's ingenious twig sculptures-he's made more than 200 for sites around the world-can last years before disintegrating. A new book, Stickwork, captures their whimsical glory.
In honor of the centennial of Mother Teresa's birth, Time contributor David Van Biema offers a photo-filled biography.
Back to school means back to colds. In Ah-Choo! scientist Jennifer Ackerman offers tips.
SUPPLEMENTS DON'T WORK
Most have been pushed without good evidence. Vitamin C, Echinacea, Airborne: They won't keep you from getting a cold.
CATCHING A CHILL'S OKAY
Being cold does not cause colds. Same for going outside with wet hair. Stop worrying, moms.
CHICKEN SOUP REALLY HELPS
There's evidence it reduces inflammation, which reduces symptoms.
Four months after becoming the world's youngest person to sail around the world solo, non-stop and unassisted, Jessica Watson, 17, shares her story in a book, True Spirit.
YOU'VE ACCOMPLISHED A LOT.
I still have school to finish and I have to learn to drive!
OTHER TEENS [BELOW] HAVE TRIED TO BREAK YOUR RECORD. DID YOU START A TREND?
I'd like to think I've inspired people to follow their dreams.
DO YOU FEEL COMPETITIVE WITH THEM?
No! I'm supportive. We've exchanged messages.
HOW YOUNG IS TOO YOUNG TO TRY THIS?
It's not about age; it's about experience and preparation.
WILL YOU LET YOUR KIDS DO IT?
I'm not thinking about that. I'm 17!
Abby Sunderland, 16: trip aborted.
Laura Dekker, 14: still at sea.
Mockingjay
Advertisement
Today's Photos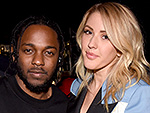 Treat Yourself! 4 Preview Issues
The most buzzed about stars this minute!