People Top 5
LAST UPDATE: Tuesday February 10, 2015 01:10PM EST
PEOPLE Top 5 are the most-viewed stories on the site over the past three days, updated every 60 minutes
Picks and Pans: Movies
Talking Babies and Baddies with ...
Emma Stone, Penn Badgley, Amanda Bynes | PG-13 |




COMEDY
As affecting as it is funny, there's nothing easy about what Easy A achieves. It's current, while nodding to Nathaniel Hawthorne and John Hughes. It urges teens to make their own choices but heed the consequences. And it brings a fresh take to that old cliche, the rumor mill. So it's fitting that it's about a girl with a trampy reputation ... who happens to be a virgin.
Stone (Superbad) stars as Olive Penderghast in a gutsy performance that makes her this year's smart-girl movie queen. Olive is invisible until a tiny lie about losing her "v-card" triggers gossip. The lies spiral after she helps a gay friend by pretending to sleep with him, prompting all the outcast guys to beg Olive for a fake hookup. At first, she embraces infamy by wearing a scarlet "A" a la Hawthorne's Hester Prynne, but once a crusading prude (Bynes) digs in, things spin out of control. Olive's fight to reclaim her identity fits so neatly into the Hughes model of girls (and guys) who transcend the petty indignities of high school that everyone should get to know her. Olive is more than a role. She's a role model.
The Romantics
Katie Holmes
, Anna Paquin,
Josh Duhamel
| PG-13 |




DRAMA
It's too bad that
Katie Holmes
does some of her best work in one of her worst films. Holmes ably plays writer Laura, whose ex-beau Tom (Duhamel) is about to marry her best friend Lila (Paquin). The trouble with this triangle is that it's impossible to root for anyone, notably Tom, an emotional coward hardly worth the fight. Maybe the trio's feckless college pals (Malin Akerman, Adam Brody) are right to booze through the wedding weekend while their pals brawl. After all, why should they be the only ones who aren't self-obsessed?
I'm Still Here
Joaquin Phoenix| Not Rated |
DOCUMENTARY
"Hate me or like me, just don't misunderstand me," says Phoenix. We have a problem, because there's no possible means of understanding the actor in this alleged documentary that isn't just a warts-and-all account of his quitting acting-it's warts, boils, carbuncles and foul growths science hasn't yet identified. I'm Still Here, directed by Phoenix's brother-in-law Casey Affleck, shows Phoenix snorting what looks to be cocaine, cavorting with presumed prostitutes and seemingly being defecated upon. Worse, it appears to depict a man deep in mental illness, as he hounds
Diddy
to help him start a rap career and argues maniacally with his staff, all while being so terribly groomed you can virtually smell him. It's all profoundly sad-unless, of course, the film merely furthers the hoax most of us assumed Phoenix's antics to be when that wild beard first cropped up. But then, why bother making a pretentiously scuzzy film carrying out an elaborate joke the zeitgeist has already identified, mocked and dismissed? Either way, sadly real or pathetically fake, I'm Still Here is a film that really shouldn't be.
These classics gave us teens to root for-and high school flashbacks.
THE BREAKFAST CLUB 1985
Molly Ringwald and Ally Sheedy bond over their equally empty "princess" and "basket case" labels.
CLUELESS 1995
Alicia Silverstone, Brittany Murphy and Stacey Dash prove there's no shame in being a geek, a diva or a "virgin who can't drive."
MEAN GIRLS 2004
Lindsay Lohan
(with Amanda Seyfried and Lacey Chabert) learns being a popular Plastic isn't so fantastic.
JONATHAN LIPNICKI
Now 19, the precocious kid from 1996's Jerry Maguire recently graduated high school, got his own place-and ditched the glasses.
As a bespectacled 6-year-old, Jonathan Lipnicki shared the screen with
Tom Cruise
in Jerry Maguire and later starred opposite a talking mouse in 1999's Stuart Little. But by high school Lipnicki decided to take a break from showbiz, choosing "to just be a normal kid. I played Little League and did water polo." Now he's hoping to get back into acting-he appeared on the USA series Monk last year-and move beyond his child-star roots. Step 1: Lasik eye surgery. "I didn't want to be that kid in the glasses," he says, "for my entire career."
ALI LARTER
The actress, 34, who is expecting her first child this winter with writer-actor husband Hayes MacArthur, shows off her killer action-star chops in Resident Evil: Afterlife 3D.
YOU TAKE ON SOME SERIOUS BAD GUYS IN THIS MOVIE!
I really enjoy the weapons training and stunts. I try to make it look as fierce as I can.
HOW'S YOUR PREGNANCY GOING?
I'm feeling the little one start to kick. It's amazing to feel something grow inside of me.
ANY CRAVINGS?
I started out wanting anything sweet. Now I will eat anything salty.
BOY OR GIRL?
We're not finding out. We're sticking with a lot of yellow right now.
HOW'S THE NURSERY?
I'm doing a modern, ethnic look. Lots of white but adding fabrics my husband and I have picked up from traveling to places like Thailand and Mexico. I want it to have a very wanderlust feel.
Easy A
Advertisement
Today's Photos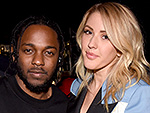 Treat Yourself! 4 Preview Issues
The most buzzed about stars this minute!