On Newsstands Now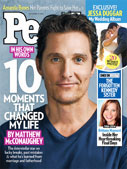 Matthew McConaughey: In His Own Words

Jessa Duggar's Wedding Album

Brittany Maynard's Final Days
Pick up your copy on newsstands
Click here for instant access to the Digital Magazine
People Top 5
LAST UPDATE: Tuesday February 10, 2015 01:10PM EST
PEOPLE Top 5 are the most-viewed stories on the site over the past three days, updated every 60 minutes
Picks and Pans Main: TV
Man vs. Food's Adam Richman
Hawaii Five-0
CBS, Sept. 20, 10 p.m. ET/PT |




ACTION
This high-ammo reboot of the classic CBS cop drama (1968-80) has kept the famous theme-change that and you might as well move the show to Idaho-but rebuilt the story on a bigger, more intense scale suitable for the age of high definition. The pace, the weaponry and the muscle all have a steroidal pop and crunch. Alex O'Loughlin stars as Detective Steve McGarrett, head of a newly formed, special-ops crime unit in the state that produced our current President. O'Loughlin isn't any different here than in his previous CBS shows Moonlight and Three Rivers. He's an impressively taciturn, tense presence: You get the sense that McGarrett could go to a luau and still experience it as a hurt locker. As McGarrett's sidekick Danno, Scott Caan (Entourage) is the opposite: all quick, bantam energy. He steals scenes as coolly as surfers catch waves.
1 FANTASIA FOR REAL
SUN. 9/19 10 P.M.
VH1
New season of her reality show. Big headaches, big headlines.
2 GLEE
TUES. 9/21 8 P.M.
FOX
In the season 2 opener, pop star Charice arrives as an exchange student named Sunshine Corazon.
3 THE WHOLE TRUTH
WED. 9/22 10 P.M.
ABC
Maura Tierney is an unblinkingly tough attorney. New series.
4 COMMUNITY
THURS. 9/23 8 P.M.
NBC
Betty White madness continues! She teaches anthropology as season 2 kicks off.
5 CSI
THURS. 9/23 9 P.M.
CBS
See Justin Bieber act! He's a troubled teen with no tween following. Season premiere.
The networks roll out most of their new series this week-so which ones deserve your TV time?
WORTH IT!
THE EVENT (NBC)
Apart from Lost, apocalyptic thrillers that jumble the time frame peter out fast. Viewers just don't have much patience for the imponderable after dinner. The Event at least has a slam-bang premiere, with Jason Ritter in a panic on a nose-diving airplane and Laura Innes as a political detainee with strange powers. I look forward to The Payoff.




LONE STAR (FOX)
This is Dallas without all the barbecue sauce, a soap about dynastic Texans that feels closer to Friday Night Lights in its understated leanness. James Wolk plays a young con man cocky enough to think he can hang on to a working-class wife while shooting up the ladder at a big oil company-where he's married to the boss' daughter. The complications should come gushing up real soon.




WORTH IT!
RAISING HOPE (FOX)
Fall's best new sitcom has the manic zip of Malcolm in the Middle and the diabolical humor of Raising Arizona. A dim lawn boy (Lucas Neff) becomes a dad out of wedlock to baby Princess Beyonce, rechristened Hope. The terrific cast includes Martha Plimpton as his mom, a sour realist who's done with kids.




MIKE & MOLLY (CBS)
Melissa McCarthy and Billy Gardell star in a sweet, old-fashioned sitcom about Molly Flynn, a plus-size teacher, and her romance with plus-size cop Mike Biggs. McCarthy (Samantha Who?) is one of TV's great unsung talents: Molly could have been played as heart-wringingly vulnerable, but McCarthy seems to have empathy for everyone and everything, including Molly's bony mother (Swoosie Kurtz)-and maybe even her treadmill.




UNDERCOVERS (NBC)
Boris Kodjoe and Gugu Mbatha-Raw are masters of "sexpionage" as a couple who run a catering business while working for the CIA. Coproduced by J.J. Abrams, this doesn't have the stiletto kick of the CW's Nikita, but it's frothy, sexy, relaxed-a brief, all-expenses-paid vacation. If people die, that's not your worry.




SKIP IT!
OUTSOURCED (NBC)
An American novelties company relocates its phone-sales office to India, where the baffled employees, speaking in accented English, try to sell fake vomit and cheesehead hats. Outsourced really needs to move beyond this sort of broad stupidity because its cast, notably Sacha Dhawan, is actually quite good. Maybe they can be outsourced to a better comedy.




MY GENERATION (ABC)
The concept: A fall-from-innocence drama shot like a documentary. The result: A feeling of regeneration once the hour ends and you wake up. Contrasting the then-and-now lives of a group of high school students, class of 2000, the show is drearily familiar. I like Jaime King as the beauty queen who winds up a dead-eyed trophy wife. That's about it.




BETTER WITH YOU (ABC)
JoAnna Garcia and Jennifer Finnigan are sisters, each in a relationship, each unsure how to handle their wisecracking parents. This sitcom can't be dinged for its acting, which is smooth across the board, but it feels inorganic, like something cloned from the lab that houses the sitcom genome. It's a temperature-controlled How I Met Your Mother.




HIS PLATE IS FULL
In three seasons of his Travel Channel show, the ex-actor, 36, has crisscrossed the country eating massive meals and extreme cuisine.
HOW HE DOES IT
Before every challenge, he calls his mom for a pep talk. Then as he eats, "I hum songs: the Marine fight song, rap music," he says. "If I focus on what I'm doing, it's impossible."
WHAT HE EATS OFF-CAMERA
"At home I eat extremely light," says Richman, a fan of broccoli, egg whites and grilled chicken, "so I can film with a clear conscience."
HIS WORKOUT PLAN
"I credit running with being the single reason I'm still wearing the same size as I did before the show," he says. "I'm a single man; I've got to bring sexy back a little bit!"
FALL PREMIERE WEEK
Advertisement
Today's Photos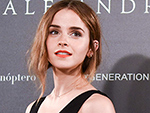 Treat Yourself! 4 Preview Issues
The most buzzed about stars this minute!