People Top 5
LAST UPDATE: Tuesday February 10, 2015 01:10PM EST
PEOPLE Top 5 are the most-viewed stories on the site over the past three days, updated every 60 minutes
A Father's Courage
Three Years After His Wife and Daughters Were Murdered in a Home Invasion He Barely Survived, Dr. William Petit Jr. Gets Through the Days by Doing Good Deeds in Their Name. But Now He Has to Face Their Alleged Killers at Trial


It is through such acts of kindness that Petit, 54, somehow endures his unimaginable loss. On July 23, 2007, two paroled prisoners allegedly invaded Petit's colonial home in Cheshire, Conn., strangled and raped his wife, Jennifer, 48, and set a fire that killed his daughters Hayley, 17, and Michaela, 11. Petit was severely beaten but managed to escape the burning house. Now he is reliving that awful day at the trial of one of the alleged murderers, a heart-wrenching process that Petit is handling with great bravery-much like he has handled the three years of suffering and recovery. "So often, when you see someone go through the kind of unfathomable pain he is experiencing, they turn inward," says Lisa Gerrol, a friend who knew the family well. "But with Bill it's just the opposite-he's turning outward. He's working to heal the community. He is an inspiration."

The tall, silver-haired Petit, a prominent diabetes expert at the time of the tragedy, knows his life can never return to normal. There are no pieces left to pick up, just a persistent sadness to get through. "The pain will never end," Petit and other family members said in a statement on Sept. 13. "We think of Jennifer, Hayley and Michaela every minute of every day." After the murders Petit quit his medical practice (he has yet to resume it) and moved in with his parents in nearby Plainville. For a long time people who ran into him around town couldn't help but cry in his presence.

That has changed, largely because Petit is determined to preserve the memory of his wife and daughters through good deeds done in their name. The Petit Family Foundation, which he started in 2007 (petitfamilyfoundation.org), has raised $1.4 million toward scholarships for young students and aid for families affected by violence. Petit also devotes much of his time to raising money for multiple sclerosis research, in honor of his wife, who suffered from the disease. "He's helped us give awards in her memory; he walks in our walk; he bikes in our bike tour," says Gerrol, president of the Connecticut chapter of the National MS Society. "He cares so deeply, even about small details. It's really important for Dr. Petit that something good come from something so horrible."

For his foundation, Petit attends nearly every fund-raiser and meeting, sometimes as many as three a week. "He hands out scholarships; he'll be at the motorcycle ride fund-raiser; he chairs every board meeting and directs the agenda," says Ron Bucchi, the foundation's treasurer and a friend who has known Petit for 45 years. "His wife and children were beautiful people, and he wants to keep their values alive."

Petit has had to dredge up much darker memories at the trial of Steven Hayes, 47, a paroled repeat offender now charged with murder, kidnapping, sexual assault, burglary and arson. (The other defendant, Joshua Komisarjevsky, 30, is expected to stand trial next year.) In a New Haven courtroom on Sept. 14, with Hayes just a few feet away, Petit took the stand and for the first time spoke publicly about the murders. He calmly described how his family spent its last day together-church in the morning, a round of golf for Petit, a pasta salad and bruschetta dinner, the TV show Army Wives for his wife and daughters.

Then Petit explained how he fell asleep in the sunroom and woke up to a nightmare, thinking, "Ow. Ow. Ow." He had been beaten with a bat and was later bound to a pole in the basement. Despite losing several pints of blood, he struggled to free himself and staggered into his yard. "Dave, it's me, Bill," he told a neighbor who did not recognize him because of his injuries. "Call 911."

Petit was composed during most of the early testimony, until jurors were shown photos of the burned bodies of his wife and daughters. Then he bowed his head and wept. But despite the anguish of the trial, he is completely focused on seeing justice served, say friends, and for him that means making sure those who slaughtered his family get the death penalty. Victims of murder "can never grow and contribute to society," Petit wrote in an impassioned letter published in the Cheshire Herald. "Those who knew them can never hold them, spend time with them and see what they would [become]."

Instead Petit will keep striving to make sure his family is never forgotten. At a recent 5K fund-raising race, Petit put on running shoes and joined the other racers. He finished in the middle of the pack, but that hardly mattered; all his friends and colleagues waited for him at the finish line, so they could cheer when he came into view. "I got chills up my spine when Billy crossed the line," says his longtime friend Bob Heslin, who organized the race. "We all know what he's been through, and he's out there trying his hardest. He gives us all strength and courage."


Advertisement
Today's Photos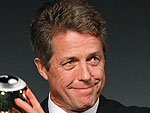 Treat Yourself! 4 Preview Issues
The most buzzed about stars this minute!