People Top 5
LAST UPDATE: Tuesday February 10, 2015 01:10PM EST
PEOPLE Top 5 are the most-viewed stories on the site over the past three days, updated every 60 minutes
Phoebe Prince's Legacy: A Town Tries to Heal
Nine Months Ago a Troubled 15-Year-Old Girl Killed Herself After Being Taunted at School. What Her Family, Her Teachers and the Six Teenagers Now Facing Criminal Charges Have Learned-And Why They Will Never Be the Same
South Hadley won big that night, but it felt like a bittersweet victory. Because of the case heard round the world, South Hadley High has become known as the "bully school." On Jan. 14, following weeks of vicious attacks at school and on Facebook, 15-year-old Phoebe Prince committed suicide, and, in an unprecedented move by a district attorney, six teens were slapped with felony charges. "They have a bad reputation because of what happened," says a student from nearby Holyoke High School.
While the accused bullies await trial, this Massachusetts town of 17,000 is trying to move on. But reminders of Phoebe and her legacy are everywhere-from antibullying measures that are now being passed across the U.S. and a new banner proclaiming "RESPECT" that now hangs above South Hadley High's front doors to lingering, bitter controversy about whether Phoebe's death could have been prevented and whether the accused teens are getting a raw deal. "It hasn't gone back to normal," says police chief David LaBrie. "I don't know if it ever will."
In the wake of Phoebe's death 9 months ago, her hometown became a national target. Online "hate" pages featuring some of the defendants sprang up on Facebook. "It's been frustrating to see so many students in pain," says Stephanie Viens, a history teacher. "I would tell my students, 'This event doesn't define you.' The students would be upset, 'Why do they hate us?' [I'd say] 'They don't hate you. They are afraid that they are you.'"
Or worse, a Phoebe in the making. "I truly believe Phoebe did not want to die and just snapped and had nowhere to turn," her aunt Eileen Moore, 53, tells PEOPLE. "The signs were there and there was no support." Phoebe had moved to South Hadley from County Clare, Ireland, in summer 2009, an already troubled girl on Prozac and with a history of depression. After girls at her new school started calling her a "slut" for her relationships with certain boys, she started cutting herself again, her mom said in grand jury testimony. "She wanted the pain to stop," according to Anne O'Brien Prince. Phoebe finally ended her life by hanging herself after a particularly difficult day of taunting. "If this can happen to an intelligent, beautiful girl, it can happen to anybody," Moore says.
Certainly her death provided a wake-up call for teachers and parents in South Hadley. "The biggest change," says South Hadley High principal Daniel Smith, "is heightened awareness." Eighth graders now undergo depression screening before entering their freshman year. ("They asked us if there are any problems we'd like to share," recalls one freshman. "'Are your friends sad?'") South Hadley set up an antibullying committee to create a new policy, which mandates "the principal must initiate an investigation of bullying within one school day."
And while some in the community believe the efforts are showing results, others discuss ways in which bullying is hard to eradicate-even in a school that knows firsthand bullying's most tragic consequences. "I've seen improvement. Teachers are more receptive to our complaints," says Nancy Farnsworth, one of the members on the antibullying committee, who has two kids in the school. Parents like Susan Parker joined Facebook to monitor her kids' accounts. "[My kids] aren't allowed to block me," she says, adding that she also checks the text messages on their cell phones.
But Parker's son Alex, 17, who sits on the antibullying task force, believes stamping out the problem isn't so simple: He says he has been teased this year about his weight, and in the first week back from summer a shouting match broke out between two students, prompting the school to issue a "code black"-all kids had to be locked up in classrooms. A few parents worry that the measures are about perception only. "They haven't changed a thing" says Susan Smith, whose son was a friend of Phoebe's. "I had nightmares of him going back." So did some of the teachers: "You could hear the pain in their voices," says Larry Murphy, a principal in West Boylston, Mass. "One of the guidance counselors went to the grocery store and was verbally assaulted-'How can you live with yourself?"'
Meanwhile, the indicted teenagers-Ashley Longe, 17; Kayla Narey, 18; Flannery Mullins, 17; Sharon Velazquez, 17; Austin Renaud, 18; and Mulveyhill-have themselves been subjected to a form of bullying. Suspended from school while charges ranging from stalking to criminal harassment are pending, the teens still live at home but are sometimes treated as outcasts. "Public disdain and reprimand have run rampant," says Colin Keefe, Velazquez's attorney. "[Sharon] has and continues to suffer severely on virtually all levels of her life, emotionally, socially, educationally, physically. She has essentially become a social prisoner in her own home."
According to a knowledgeable source, in the spring Velazquez had a rock thrown through the window of the house in which she was staying. "They won't let her back in school and they won't give her a tutor," Keefe says. "Her mother has been going to school to get her books. She'll have to repeat the year, or a substantial portion of it." (The school says it cannot comment on individual discipline cases due to federal privacy laws.) Jennifer Mullins, Flannery's mom, joined the antibullying task force but had to leave because of threats. Longe was run out of a party by other girls. "She is not working," says a close ally of Longe's. "She got her GED and is looking pretty hard for a job." As for Mulveyhill, "Sean genuinely cared for Phoebe," says a friend. "Shortly after she died, they made these purple bracelets 'Phoebe Prince, Always In Our Hearts.' Sean still wears his bracelet. He hasn't taken it off since he got it."
And even Eileen Moore, Phoebe's aunt, doesn't want her niece to be remembered just as a victim of bullying. As much as she feels anger toward the six accused teenagers, she also feels that Phoebe was let down by her teachers, her school and her doctors, not just her peers. "You can't make someone be nice," she says. "You have to help the person who's being bullied get stronger." Moore hopes Phoebe's story will inspire changes at schools throughout the country. "I think her legacy will be to help other teens," she says. "We need to do better."
Contributors:
With Nicole Weisensee Egan,
Diane Herbst,
Judy Rakowsky.
Advertisement
Today's Photos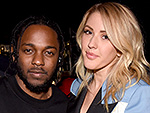 Treat Yourself! 4 Preview Issues
The most buzzed about stars this minute!