People Top 5
LAST UPDATE: Tuesday February 10, 2015 01:10PM EST
PEOPLE Top 5 are the most-viewed stories on the site over the past three days, updated every 60 minutes
David & Courteney: Separate Lives
Hollywood's Odd Couple Announce They've Split After 11 Years of Marriage-Then He Goes Public with Intimate Details of Their Union
Courteney Cox Arquette
off her game. Showing up for work on the L.A. set of her ABC sitcom
Cougar Town
on Oct. 11-the very same day she and husband David Arquette announced they were on a "trial separation" after 11 years of marriage-Cox seemed as unflappably professional as ever. Even as the night shoot dragged on until late in the evening, and as news of the split spread online and among the
Cougar Town
crew, the show's star took it all in stride. Declining to address the split on-set, Cox focused on work and hit all her marks. "Things ran smoothly," says a source. "She acted like her normal self. She's very good at hiding her emotions."
Yet it's clear the actress is going through one of the most emotionally challenging times of her life. The morning after Cox, 46, and Arquette, 39-parents to 6-year-old daughter Coco-announced their separation, Arquette called in to Howard Stern's radio show to offer his own shockingly candid take on what went wrong. Around the time of their 11th wedding anniversary in June, "she [told] me, 'I don't wanna be your mother anymore,'" said a wobbly-sounding Arquette. "I respected that. I've been going to therapy. I'm trying to grow up...trying to figure out myself and my world, as is she."
The announcement came just as a tabloid report surfaced in which L.A. cocktail waitress Jasmine Waltz, 31, claimed to have recently hooked up with Arquette. The actor himself acknowledged having sex with Waltz, saying, "I had sex with a girl once...maybe twice." Revealing that he and Cox hadn't slept together for four months prior-"if it doesn't feel right, she doesn't feel like bonding in that way," he said-Arquette explained that he and his wife were in the midst of their separation when the dalliance with Waltz occurred. Indeed, it appears that the resolutely quirky couple-a case study in opposites attracting, they famously had their wedding bands inscribed with "A DEAL'S A DEAL"-have been writing their own rules on navigating a marital rough patch. Rule No. 1: Extramarital trysts are allowed. As Arquette explained to Stern, Cox "said, 'Listen, I want you to be able to do whatever you have to do.' Essentially, free to see people." Insists a friend close to the couple: "David's not a cheater. He's not Jesse [James]. It'd be easy to paint a bad picture of David and say Courteney is the victim, but that's not the way it is."
So how is it? "He's been doing his thing, and she's been doing hers," says a friend of Arquette's. Cox raised eyebrows herself last spring after stepping out with her
Cougar Town
costar Brian Van Holt, 41. Asked to comment after the split, Van Holt told PEOPLE, "Courteney is a great friend and colleague. I am so sorry she is going through this difficult time." Arquette himself told Stern that when it came to Cox having an affair with Van Holt, "on an emotional level I think she may have." Insists the couple's friend: "Her costars are some of her best friends. She was obviously going through a tough time, and it makes total sense that you would spend time with your friends, talking about things together and supporting one another." Their split, adds the Arquette friend, "has nothing to do with anyone else. It has to do with two very different people who have always had to work hard to have a marriage."
The former
Friends
star-an Alabama-bred architecture buff with what friends say is a Type A personality-and the oddball Arquette, who belongs to one of Hollywood's most eccentric acting families, have been an unlikely pair from the start. Their much-scrutinized age gap, Arquette told Stern, always bothered her more than it did him. Early on, the pair also had to overcome another hurdle: Arquette's self-destructive ways. Having said he "dabbled" in cocaine and heroin around the time he met Cox on the set of
Scream
in 1996, Arquette hinted that his demons threatened to derail the relationship early on. "I'm a little too wild for her," he told PEOPLE in 1997. "She deserves someone who is more together than I am." But by the time they wed in 1999, Arquette said his bride had helped him "have fun in a healthier, safer way."
Over the years both stars have been brutally frank about the ups and downs of marriage, talking openly about seeking couples therapy even as Cox helped many in her tight circle-including
Sheryl Crow
and best friend
Jennifer Aniston
-weather their own high-profile breakups. Cox and Arquette, too, have endured a number of trials together, including the deaths of both their fathers and a grueling infertility struggle before conceiving Coco. "Relationships," Arquette told PEOPLE in June, "take a lot of work." For her part, Cox has often spoken of her at-times grudging acceptance of Arquette's eccentricities, recently telling INSTYLE, "You should realize that the intriguing things you fall in love with will probably become the things you don't like."
Still, until recently the pair appeared to be making it work. "Courteney was the mature one-they would both tell you that," says a Cox family friend. "I was talking to Courteney in April or May, and David called. He always talked and talked with her on the phone, and she'd just be like, 'Uh-huh, sure, I love you, bye.' Because he'd just go on and on. And she was smiling at me, and rolling her eyes and kind of doing the hand-puppet thing where she's mimicking his chattering with her hand. And when she got off the phone, she sighed really loudly and said, 'Well, that was an ordeal!' But she was laughing as she said it. She took him in stride. Always."
Shooting
Scream 4
together in Michigan this summer, the pair put on a united front for daughter Coco but often retreated to separate trailers between takes. "It seemed like the worst-kept secret that things were weird between them," says a set source. Arquette, meanwhile, frequently partied around town with his young costars, while Cox was nowhere to be seen. In late August he organized a big party for costar
Hayden Panettiere
's 21st birthday at the Cavern Club in Ann Arbor. A source who was at the bash says Arquette appeared intoxicated and that "by the end of the night, he was dancing by himself."
In the wake of the split, both stars have been sticking close to home-albeit separate houses, with Cox retreating to their Malibu mansion and Arquette holed up at their Beverly Hills estate. Their primary concern, of course, is their only child, Coco. The morning after news of the separation broke, Arquette-not wearing a wedding band-took his daughter to breakfast at diner Nate 'n Al. "David was sweet to Coco," observed one diner. "He was trying to keep a happy face in front of her, but he still came across as a bit tense and stressed out." A few hours earlier, Arquette told Stern that he and Cox had delicately explained their separation to Coco on the beach, prompting the little girl to ask if her parents will get a divorce. What's the answer? "It's a tough situation," says an Arquette friend. "Honestly, only time will tell."
Advertisement
Today's Photos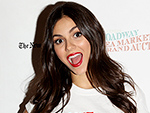 Treat Yourself! 4 Preview Issues
The most buzzed about stars this minute!