People Top 5
LAST UPDATE: Tuesday February 10, 2015 01:10PM EST
PEOPLE Top 5 are the most-viewed stories on the site over the past three days, updated every 60 minutes
Inside Taylor Swift's World
As She Releases Another Deeply Personal Album, the Country Star Opens Up About Life in the Spotlight, Dating Drama-and Using Her Songs to Get the Last Word
Taylor Swift
could either catch up on sleep or have breakfast with her stockbroker dad, Scott. A typical 20-year-old might pull the covers over her head, but the singer rallied. "I'll always get up and go have breakfast with him," says Swift, who moved out of her parents' house earlier this year and now considers it a "privilege" to spend time with them. "A lot of the decisions I make," she adds, "I make from the perspective of, What would I think of this looking back at age 80?"
One thing's for sure: Eighty-year-old Taylor won't be worrying that she left things unsaid. All her albums have famously been autobiographical, and her latest, the aptly titled
Speak Now
, is filled with emotionally charged songs she wrote about the past two years of her life-a period that included failed relationships with
Joe Jonas
and
Taylor Lautner
(and, apparently, some drama with
John Mayer
), a smattering of critical backlash after her Grammy wins and that infamous incident at the 2009 MTV Video Music Awards when
Kanye West
hijacked her acceptance speech. Whether she's the victim or the heartbreaker, she gets the last word. "There's been extreme joy, extreme pain, extreme curveballs," says Swift. "Sometimes when things impact you so intensely, it takes writing a song to get over them."
One thing she may not be over: Lautner. Though she is admittedly "shy" and "coy" when it comes to discussing her personal life in interviews-and that includes naming the names of those who inspired her songs-she doesn't hold back in her lyrics (see box). "I will say everything in my music," explains Swift. In "Back to December," she sends a heartfelt apology to a guy presumed to be the
Twilight
star. (When asked to correct that assumption if it's wrong, all she says is, "You're so cute.") The pair, who starred as a couple in
Valentine's Day
, dated for several months last year-until Swift, it seems, broke his heart. "If we loved again I swear I'd love you right," she sings in the track. Does that mean she wants him back? "I've never written a song that I haven't meant," she says. "And I mean it all."
So should Mayer be worried? Swift widens her eyes and avoids answering when asked if "Dear John" is about him. But she was linked to the ladies' man early this year after they were spotted at dinner together and collaborated on a song; this June, he gushed about her when he introduced her at the Songwriters Hall of Fame gala. By then, things may have already gone sour, considering her lyrical dagger: "Don't you think 19's too young to be played by your dark twisted games when I loved you so? I should have known."
According to Swift, all her song subjects-the crushes, the exes, the "liar" she calls out in "Mean"-should have known they'd become musical fodder. "This is album No. 3," she reasons, "so I figure that these people have had fair warning."
With these jagged little pills coated in country-pop perfection, Swift has become the music world's It Girl. The youngest-ever Country Music Association Entertainer of the Year, she was recently ranked No. 12 on the
Forbes
celebrity power list, earning an estimated $45 million. "Mine," her first single from the much-anticipated
Speak Now
, has already sold more than a million downloads.
Since releasing her first album at 16, she says, "I've stayed the same as a person, but the perception of me has changed immensely." Inside, she still thinks of herself as the outcast she was in middle school. It makes no difference that she's dated Hollywood heartthrobs, counts actress
Selena Gomez
, 18, among her best friends and recently attended the Roberto Cavalli fashion show in Milan. "I've never felt like the coolest girl in the room. Ever," she says. "I've never felt popular." She's even humble about her professional success. "Every time I've gotten to jump up and down and scream at the top of my lungs and dance around because I won an award, I was celebrating that like it was the last time it was ever gonna happen," says Swift. "Living life that way keeps me excitable."
Love, on the other hand, keeps her at once confused and fascinated. "It's the one thing in life that is so unpredictable that I will never figure it out," she says. "So I write songs about it constantly." But as much as guys inspire her music, Swift doesn't obsess over her relationship status. "Being single is wonderful and I love it," she says. "If someone ends up in front of me who is worth taking a chance on, I'll make that exception. But I don't ever have a morning where I wake up and say, 'I really need to find a boyfriend today.'"
With limited free time, she has plenty of other things to keep her busy, anyway. "Right now it's going to the park or walking in nature and blasting music in my headphones," says Swift, a
Grey's Anatomy
fan who downloads the songs she hears on the show. She also cooks and bakes, hangs out in her bedroom watching the Food Network (especially
Diners, Drive-ins and Dives
) and MTV's
Teen Mom
(her favorite: "Maci!"), writes in her journal and tries to maintain a balanced perspective on everything. "I think sometimes as people gain success, the list of things that make them happy gets smaller," she explains. "But I think your list should get bigger. I love going to the grocery store, and I've kept that on the list of things that make me happy." While she admits with a laugh that "it's a much more social experience now," she doesn't see that as a problem. Says Swift: "I never wanted to be the girl who gets everything she dreams about and starts complaining about it."
If that does happen, though, her mom, Andrea, will keep her in check. Whether they're on the road together or just hanging out at Taylor's place after a long day, the pair are practically inseparable. "I really like having her around," says Swift. "She's the first one to look out for me or tell me if she thinks that what I did was out of line." That includes commenting on her daughter's relationships: In "Dear John," Swift sings, "My mother accused me of losing my mind."
Yet it's clear she has her head on straight. There have been no DUIs, racy photos or wild nights in clubs. "I'm not, by nature, a party girl," she says. And she doesn't anticipate that turning 21 on Dec. 13 is going to change that. "I don't think I'm gonna all of a sudden start being in love with the idea of going to a club," she says. (She is, however, excited about being able to see bands with her friends at over-21 venues.) Adds Swift: "I've never really felt compelled to be drunk."
Still, she does plan on toasting the milestone with a Christmas-themed party in her condo (where she's already decked the halls with a sparkly Christmas village). But once again she may be faced with a dilemma: perform or celebrate? "We'll see if I'm not playing a show," she says, and then laughs at the thought of what that means: "I have to schedule in my birthday!"
Advertisement
Today's Photos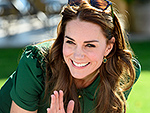 Treat Yourself! 4 Preview Issues
The most buzzed about stars this minute!