On Newsstands Now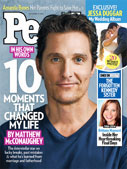 Matthew McConaughey: In His Own Words

Jessa Duggar's Wedding Album

Brittany Maynard's Final Days
Pick up your copy on newsstands
Click here for instant access to the Digital Magazine
People Top 5
LAST UPDATE: Tuesday February 10, 2015 01:10PM EST
PEOPLE Top 5 are the most-viewed stories on the site over the past three days, updated every 60 minutes
The Best of Country 2010
Even the Worst Flood in More Than 50 Years Couldn't Keep Nashville Down. Now, in a Series of Portraits, We Celebrate the Biggest Stars of 2010 in Their Favorite Nashville Places. Plus, the Stories That Kept Us Talking!
BRAD PAISLEY
PAGE 44
CARRIE UNDERWOOD
PAGE 52
TIM McGRAW
PAGE 56
WYNONNA JUDD
PAGE 59
BROOKS & DUNN
PAGE 60
Reba
THREE DECADES OF HITS AND STILL FULL OF SURPRISES
When Reba belted out a version of Beyonce's hit "If I Were a Boy" at a CMT concert earlier this year, it may have raised a few eyebrows in the pop world, but country fans have long known to expect the unexpected. "I'm not a daredevil, but it doesn't bother me to try something new," she says. "I don't ever focus on being fearful. I just like to go outside the barriers." After taking a break from Nashville to conquer Broadway in 2001 with
Annie Get Your Gun
and then TV with her self-titled sitcom, the star returned to rule the charts once again, this year scoring a four-week No. 1 with "Consider Me Gone"-the longest chart-topper of her career-and releasing her 34th studio album,
All the Woman I Am
, which features the Beyonce cover. With a resume that includes the most No. 1 country albums for a female artist and 49 CMA nominations (this year's nod is for female vocalist of the year, an award she's already won four times), the 55-year-old more than holds her own against the current country crop of twentysomethings. Her formula for success? "I listen to my kids and nieces. I love to look for great songs to record, and I watch and learn from everybody." Including, she says, her youthful competition. "I've definitely learned from
Taylor Swift
. She really is good at communicating with her fans. I'm heavy into Twitter, and I've got more than a million fans on Facebook." Not one of whom is taken for granted, she says. "I'm just totally in awe. I'm humbled and I'm grateful."
WHY I LOVE...
RYMAN AUDITORIUM
"My family didn't take vacations except to go to the Grand Ole Opry at the Ryman," Reba says of the country radio show's original home. "It represents tradition and heritage-things I'm very proud of in country music."
Lady Antebellum
A POP-COUNTRY BREAKTHROUGH
For Lady A's Charles Kelley, the band's life-changing moment came Jan. 31: the night of the 52nd annual Grammy Awards. The trio took home the Grammy for best country performance by a duo or group with vocals for "I Run to You," and got to introduce their hit "Need You Now" to a whole new audience. "Performing on the Grammys was big for us," says Kelley, 29. "The next day, people were going, 'Who is this band?' " The answer, it turns out, is a pop-country powerhouse. The country trio with the unlikely name has become a genre-busting phenom, scoring No. 1 hits on both the country and pop charts, a triple-platinum CD and a slew of awards, allowing them to embark on their first headlining tour this fall. "We've been blown away by the success of the album from Japan to Brazil and everywhere in between," says Dave Haywood, 28. "This is our life; we wake up every day thinking of song ideas and putting them to music. So it's amazing to see them translate to and reach so many fans." Even better, after their whirlwind year, "the three of us are closer now than ever," says Hillary Scott, 24. "When you're doing what you love and you love the people you're doing it with, it just makes it even better."
WHY WE LOVE...
3RD AND LINDSLEY
"It's one of those venues that encourages new acts," says Kelley (left) of the bar where he and bandmates Hillary Scott and Dave Haywood played their very first performance as Lady A. "So it holds a special place in our hearts."
Taylor Swift
GROWING UP GRACEFULLY
Taylor Swift, it's safe to say, has a lot on her mind these days. "When you're lucky enough to have memories that make you smile every time you think of them," she says, "you should think about them often." This year alone has given her plenty of material: She won four Grammys, made her big-screen debut in
Valentine's Day
, moved into her own condo ("I dance around by myself and sing to no one and think out loud") and released her third album, Speak Now. "I pushed myself harder than ever before writing this record," says the singer, 20, whose collection of deeply personal songs reveals her true feelings about her crushes, exes and one nasty critic. "It was a year of not blocking out pain and writing about it instead."
Still, happiness remains the top priority for Swift, who continues to be grateful for her accomplishments. "Getting presumptuous about success," she says, "doesn't seem like it would make life a very sunny, happy, adventurous place."
WHY I LOVE...
KIDS KINGDOM
"When I was little, playing in the park was a huge part of my imagination," says Swift, who donated $100,000 to help rebuild the flood-damaged playground in her hometown of Hendersonville, Tenn. "Now, swings are a [good] place to have a conversation. You're distracted by swinging, so you open up more."
Brad Paisley
STEPPING UP, ONSTAGE AND OFF
Brad Paisley is a big fan of irony. So when, just 19 days before he was to begin his much-heralded H2O tour in May, floodwaters put Nashville literally underwater, Paisley decided to make a blessing of a bad situation. "2010 was the best year of my life because of all the bad things that happened," he says. "The flood forced me, and all of Nashville, to rise or be swallowed up by it."
Paisley, 38, rose to the occasion, pitching in on several fund-raisers and personally donating $100,000. And though he lost almost all his own guitars and equipment in the flood, he also managed to put on the biggest country tour of the year. "We went through hell to get that show on the road," says the singer, who just released his greatest-hits CD
Hits Alive
. "I'm always humbled that people spend their hard-earned money on us, but when times are tough, it's all the more gratifying."
Equally gratifying was helping reopen the flood-ravaged Grand Ole Opry House Sept. 28 with a duet of "Will the Circle Be Unbroken" with good friend and Opry icon Little Jimmy Dickens. "I was literally trembling with emotion," says Paisley. "When the curtain went up and the spotlight was on us, it was all I could do not to cry."
WHY I LOVE...
THE GRAND OLE OPRY HOUSE
"The history, the importance, the class-I am so proud of it," says Paisley (with Little Jimmy Dickens). "It puts you in the mindset of where you are and what it means." Dickens concurs: "It really pays tribute to the Opry. It's just beautiful."
Dierks Bentley
MAKING BLUEGRASS HIP
Following up a string of chart-topping albums with a rootsy project that had scant hope of radio play seemed a questionable career move for Dierks Bentley. "The safe thing to do is make a record like this on the way out," he says of his bluegrass-inspired Up on the Ridge. "But if you love the music, if you believe in it, you've got to do it when you're still on the way up." For the 36-year-old platinum-selling singer, who early in his Nashville career steeped himself in bluegrass at picking parties and at the city's famed Station Inn, his gutsy fifth album was a labor of love. "I needed to make this record, and I didn't care what people said or thought." Turns out, people thought it was pretty darned good. The album, with collaborations from Kris Kristofferson, Jamey Johnson,
Miranda Lambert
, the Punch Brothers and the Del McCoury Band, landed on best of the year lists and earned Bentley three CMA nominations, including album of the year. "It really has been the most fulfilling year of my musical career ever."
WHY I LOVE...
MY FARM IN LEIPER'S FORK
"This place was a muse for the Up on the Ridge album," says Bentley (with the Punch Brothers) of his property south of Nashville. "There's no power, and only acoustic instruments work up here."
Miranda Lambert
A REVOLUTIONARY ROAD
It almost feels too good to be true, Miranda Lambert admits. "This year has been explosive," she says. "There are too many blessings to count. It kind of makes me walk on eggshells-it's like, 'Okay when's something bad going to happen?' " With nine CMA nominations (a record for a female artist) for her platinum-selling Revolution-an album that spawned her first two No. 1 singles, "White Liar" and "The House that Built Me"-her first ACM win for top female vocalist and her first AMA nomination, Lambert's career is blazing hot. Even better? She has someone to share it with: Longtime boyfriend Blake Shelton proposed in May after five years of dating. "It's really cool that I can celebrate my career and actually be happy in my personal life instead of all the good stuff happening on one side or another," she says. The couple have plenty to celebrate since Shelton scored four CMA nods of his own this year. "I'm lucky because I've had him in my life to help me through the beginning hard times as an artist," she says. "He's been doing it 10 years on this level, and he's got his crap together, so there were times when I'd be gone 200 days a year and think, 'I can't do this,' and he'd be like, 'Yes, you can. It will get better.' " How right he was.
WHY I LOVE...
LOSERS
"Losers is a dive bar, and it's the kind of place where I started my career, so I feel at home," Lambert says of the Nashville haunt. "It's low-key, and it's got a great jukebox with a lot of old country music."
Keith Urban
FINDING HIS VOICE AMID LOSS
At the age of 10,
Keith Urban
and his family lost everything when their home burned to the ground. "The Red Cross gave us clothes; friends gave us a place to live," Urban recalls. So when floodwaters devastated Nashville in May, ravaging his own personal guitar collection in the process, his instinct was still to reach out. He and wife
Nicole Kidman
answered telethon calls and opened their pocketbooks to flood-relief charities. The floods had come just a day before Urban was to begin recording his new album
Get Closer
, "but it wasn't going to stop me making music," he says. So with instruments borrowed and rebuilt (like the guitar he holds in our portrait, a Fender he bought in 1989 that he calls Clarence after the angel in
It's a Wonderful Life
), he created an album that celebrates a "deepening of love and appreciation for my life," he says. And in a year that also brought career highs, including a third Grammy and his first People's Choice Award, that appreciation became a gift of its own. "I have such an awareness of the brevity of time and not wanting to miss one single moment," he says. Most especially when those moments include his 2-year-old daughter Sunday Rose. "Seeing our little girl grow up has been a beautiful part of the year."
WHY I LOVE...
GRUHN GUITARS
"It's part museum, part guitar store," says Urban of the 40-year-old shop in downtown Nashville. "George [Gruhn] has such a passion for guitar history. I'm just fascinated in here. There are always so many interesting pieces I want to pick up."
Advertisement
Today's Photos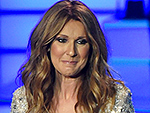 Treat Yourself! 4 Preview Issues
The most buzzed about stars this minute!