People Top 5
LAST UPDATE: Tuesday February 10, 2015 01:10PM EST
PEOPLE Top 5 are the most-viewed stories on the site over the past three days, updated every 60 minutes
Picks and Pans: Books
Easy Ways to Get Cooking
by George W. Bush |




REVIEWED BY SANDRA SOBIERAJ WESTFALL
MEMOIR
Bush won in 2000 partly, pollsters say, because he was the candidate Americans wanted to have a beer with. Curling up with these 14 chapters on key decisions of his life feels a bit like sitting down with the 43rd President for an O'Doul's.
The book, which opens with Bush's decision to quit drinking at age 40, employs a voice that's authentically his-emotional but spare. Hear his "heh-heh" recalling boyhood French lessons from Mother: "I can still picture us riding through the desert with me repeating ferme la bouche.... If only Jacques Chirac could have seen me then." Relive the horror of 9/11 and feel him leaning in, eyes squinty: "We were going to find out who did this, and kick their ass." But Bush's disdain for "navel-gazing" introspection can be frustrating, as in the much buzzed-about scene where, as a teen, he drove his mom to the hospital with a jar containing the fetus she'd just miscarried. How did that bond mother and son? "It was a big deal for me." Still, this is an engaging, self-deprecating look inside the most consequential decisions of our lifetime, so crack open that beer.
The Distant Hours
by Kate Morton |




REVIEWED BY SUE CORBETT
NOVEL
This gothic-tinged mystery by the author of The Forgotten Garden begins with the delivery of a long-lost letter. Sent by Juniper Blythe to Meredith Burchill, the London evacuee Juniper and her sisters hosted during WWII, the letter upends the lives of Meredith, now elderly, and her daughter Edie. Edie soon finds herself at Milderhurst Castle, where one of the sisters asks her to write a new introduction to their father's masterpiece The True History of the Mud Man. But there are troubling questions: Is Mud Man based on a real tragedy? What happened to the fiance who jilted Juniper? And what role did Edie's mother play in all this? A nuanced exploration of family secrets and betrayal, Morton's latest is captivating.
Foreign Bodies
by Cynthia Ozick |




NOVEL
Who would dare rewrite Henry James? Ozick proves up to the task, recasting The Ambassadors with Jewish Americans in postwar Paris-a city of displaced, battered souls. Asked by her brother to retrieve his errant son Julian from France, divorcee Beatrice acquiesces and becomes entangled in a web of deceptions. She's like King Midas in reverse: All she touches turns to ash. A profound sadness lies just beneath the polished prose of this affecting tale.
Louisa May Alcott
by Susan Cheever |




REVIEWED BY MEREDITH MARAN
BIOGRAPHY
Cheever brings her characteristic lyricism to this loving, incisive portrait. Born into the difficult "circumstance" of being ambitious, talented and female in pre-Civil War America, Alcott wrote her way out-creating the Little Women who would redefine possibility for future generations of girls. A must-read for fans.
Barefoot Contessa: How Easy Is That?
COOKBOOK ROUNDUP
by Ina Garten
It's always reassuring to have a Barefoot Contessa book by your side in the kitchen. You can feel confident you'll produce a flawless, top-quality meal-and have fun doing it. Garten's seventh book, which focuses on quick dishes, doesn't disappoint. (Think ultimate grilled-cheese sandwiches, easy Parmesan "risotto" and rum raisin tiramisu!) For the uninitiated, there's also a new box-set collection-which includes three Garten classics. A good chance to see what all the fuss is about.
ONE FROM THE HART
by Stefanie Powers
The former Hart to Hart star looks back on loving William Holden-and more.
LOVE BROUGHT ME BACK
by Natalie Cole
How the singer lost a beloved sister and gained a lifesaving new kidney on the same day.
MUST YOU GO?
by Antonia Fraser
A married mom of six when Harold Pinter stole her heart, Fraser recalls the fallout and the joy.
RAINN WILSON
The Office's ubergeek, 44, ponders life's big questions in Soulpancake.
WHAT THE HECK IS SOULPANCAKE ?
An interactive art book that's meant to be a tool on life's creative journey. It's also a great top-of-the-toilet book, like potpourri for your mind.
WHAT ARE SOME QUESTIONS YOU ASK?
Do we have a soul? What is the nature of love? You pose one at the fancy parties I incessantly go to, and people run screaming.
ARE YOU GETTING INTO THE GURU BIZ?
I have no desire to make self-help tapes or live in a geodesic dome. I do hope to be a world traveler that would be fun to have at parties.
MAGNUM OPUS
To compile the 932-page Essential New York Times Cook Book, Hesser (food52.com) tested 1,400 recipes from 1852 to today.
ANY SURPRISES?
In 1895 they ate raspberry granita.
WHAT'S DUE FOR A COMEBACK?
Forget-It Meringue Torte (1978). You put it in a tube pan and leave it overnight. WHAT got left out? Terrapin [turtle]. I wanted only things people would want to try.
YOUR TWINS ARE NOW 4. DID THEY TEST-TASTE?
Almost every dish in the book; at first I pureed everything. They loved Fruit Marlow (1948).
Four new cookbooks to help you master the kitchen, eat very well and entertain in high style
WHAT TO COOK & HOW TO COOK IT
by Jane Hornby
Great for beginners, Hornby's how-to pairs all-around recipes with step-by-step instructions and photos galore.
NIGELLA KITCHEN
by Nigella Lawson
You'll find more than just creative new dishes in the Domestic Goddess's eighth book-she's also got can-do ideas on everything from pleasing picky teens to treating yourself to a little something special.
HIGH FLAVOR LOW LABOR
by J.M. Hirsch
AP food editor Hirsch reinvents weeknight cooking with minimal fuss-and so deliciously it's a shame to relegate it to the everyday. Try out Pulled Pork over Soft Polenta at your next dinner party and watch it disappear.
RADICALLY SIMPLE
by Rozanne Gold
Her ingredients are sometimes fancy, but Gold's short-and-easy techniques put sophisticated fare within any cook's reach.
Steamed Broccoli with Blue Cheese, Red Onion and Mint
2 large heads broccoli
2 large red onions
¼ cup olive oil, plus more for drizzling
6 oz. blue cheese, crumbled
2/3 cup fresh mint leaves, coarsely chopped
Bring a pot of water fitted with a steamer basket to a boil. Cut broccoli into florets with 2-in. stems. Add to basket; cover and steam 10 minutes, until tender but still bright green. Cut onions in half through root ends and thinly slice lengthwise. Heat oil in a skillet, add onions and cook on high heat until soft, dark brown and crispy, 10 minutes. Transfer broccoli to a large bowl. Add onions, cheese and mint. Toss, add salt and pepper, and drizzle with oil.
Decision Points
Advertisement
Today's Photos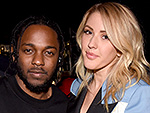 Treat Yourself! 4 Preview Issues
The most buzzed about stars this minute!