People Top 5
LAST UPDATE: Tuesday February 10, 2015 01:10PM EST
PEOPLE Top 5 are the most-viewed stories on the site over the past three days, updated every 60 minutes
Picks and Pans: Books
Post-Divorce Dining
An Object of Beauty
by Steve Martin |




REVIEWED BY KYLE SMITH
NOVEL
Who is not a fan of Steve Martin? It's like asking if you enjoy sunshine, or friendship. In his third beautifully modulated novel the actor-comedian continues to explore dark, complicated characters with wry detachment. A southern vision named Lacey Yeager sidles into the New York art world in the gilded '90s, landing as a flunky at Sotheby's. Her ambition and sexuality fuel each other while morality becomes as easily discarded as her provocative yet tasteful clothes. Her confidante Daniel, a decent but feckless art critic (he occupies "the position on the totem pole that got chipped by the lawn mower"), doesn't see that their friendship is just another of Lacey's tools. Like a scalpel. With this tart, amusing chronicle of wiles and willpower, Martin demonstrates an understanding about users and losers that approaches the profound.
The Wolves of Andover
by Kathleen Kent |




REVIEWED BY JOANNA POWELL
NOVEL
Her bestselling 2008 debut, The Heretic's Daughter, captured the plight of her real-life ancestral grandmother, who was hanged as a witch at the Salem trials. This vivid prequel recreates her doomed forebear's hardscrabble early days. Mixing history, love story and suspense, Kent seamlessly blends true events with fiction to bring a fraught, endlessly fascinating period of American history to life.
Living Large
by Sarah Z. Wexler |




REVIEWED BY MEREDITH MARAN
NON-FICTION
It's funny and sad, the American equation of "bigger" with "better." Why do we prize huge cars, breasts, burgers? How can we stop over-consuming? Since much of the U.S. economy "is based on consumer spending," Wexler notes, closing our wallets isn't the answer. Instead she suggests we "right-size" by "thinking of the scaling-back...as a long-overdue readjustment." Her witty narrative makes her supersize warning easy to swallow and hard to ignore.
JUST KIDS
by Patti Smith
Smith's memoir about her youth with BFF Robert Mapplethorpe just won a National Book Award.
TOO MUCH HAPPINESS
by Alice Munro
Another batch of astute, transporting short stories from the undisputed queen of the form.
HALF BROKE HORSES
by Jeannette Walls
From The Glass Castle author, a novel about her indomitable grandma.
A BIOGRAPHY OF CANCER
Dr. Siddhartha Mukherjee explores the history-and future-of a disease that will hit one in four Americans.
WHY DID YOU WRITE THE BOOK?
A patient said to me, "I'm willing to fight this, but I need to know what I'm fighting." Others would ask questions like, "What is its past? Have rates been going up? What will the landscape of cancer be like for my children?" The book is an attempt to help demystify the disease.
WHY IS IT SO HARD TO CURE?
It's wily. Cancer cells can evolve to escape all forms of treatment; they're survivors in the most perverse sense. Ultimately cancer is sort of a malignant twin hidden in our body-a twin you can't live with.
IS THERE HOPE?
Yes. Cancer research has been transformed in the last decade. We now understand many of the mechanisms by which a normal cell becomes a cancer cell, so we can use highly targeted drugs against these mechanisms. Before, we'd be throwing darts at a dartboard in the dark. We're still throwing darts, but now the lights are on.
His life story? Not quite. The hip-hop impresario's Decoded is all about rap.
WHAT WAS YOUR GOAL WITH THIS BOOK?
To make the case that rap is poetry, and these were the stories behind it. To put it into context.
DID YOU LOOK AT ANY OF YOUR OLDER LYRICS AND CRINGE?
"Big Pimpin" is a very enjoyable song, but as a read, it's like, "Ugh!"
WHY NO
Beyoncé Knowles
?
It's the story of a generation. It's a bigger story than any revealing of gossip.
IS YOUR MOM PROUD YOU'RE AN AUTHOR?
It's unreal. She tells me how proud almost every conversation! I'm like, "Ma, how're you?"
FROM DECODED: "He was rhyming, throwing out couplet after couplet like he was in a trance.... I was dazzled. That's some cool s--- was the first thing I thought. Then: I could do that."
Eating en famille is a ritual worth keeping, says The Family Dinner author Laurie David (whose ex is Curb Your Enthusiasm's Larry David.)
HOW OFTEN DO YOU EAT TOGETHER?
My goal was to get Larry back at least once every other week. When I first asked, it took time, but it worked.
WHY IS IT IMPORTANT?
Your kids need the stability more than ever. The message is, we're still a family.
ANY TIPS?
As with any family dinner, it doesn't have to be three courses and an apple pie. We have Meatloaf Mondays, Taco Tuesdays-and Larry picks up Chinese food on Sundays.
CAN HE COOK?
Oh, jeez. I ask him to put water on the table, and he says, "How do I do that?" He's afraid of microwaves-he thinks they'll radiate him in some way. But he offers to do the dishes. He's very good at getting those bowls clean.
People PICK
Advertisement
Today's Photos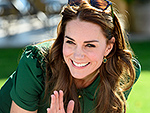 Treat Yourself! 4 Preview Issues
The most buzzed about stars this minute!