People Top 5
LAST UPDATE: Tuesday February 10, 2015 01:10PM EST
PEOPLE Top 5 are the most-viewed stories on the site over the past three days, updated every 60 minutes
Bishop Jim Swilley: A Minister Comes Out
He Is a Prominent Pastor, the Head of His Own Georgia Church and a Twice-Married Father of Four. He Is Also, as He Told His Shocked Congregation, a Gay Man
And with that, Bishop Swilley-a twice-married father of four-came out to his congregation as a gay man. The founder of a church that has 1,200 members, Swilley says he was motivated not by the threat of any scandal or impending revelation but rather by several recent suicides of young men, including that of Tyler Clementi, the Rutgers freshman who jumped off a bridge after his roommate streamed footage of him having sex with a man. By revealing a secret he has harbored nearly all his life-and becoming, perhaps, the most prominent pastor to ever voluntarily come out of the closet-Swilley hopes to deliver a powerful message of tolerance. "There was just one suicide too many," he explains. "I had this moment of clarity: I am going to tell everyone I am gay. And maybe, if it helps, I can save one of them."
The announcement, not surprisingly, has rankled many in and out of his church. Dozens of members, including a church associate of 19 years, have left his congregation. The presiding Bishop of the International Communion of Charismatic Churches, David Huskins, criticized him for "yielding to a lifestyle that is contradictory to the word of God." On the Internet Swilley has been called a reprobate and a liar pushing a gay agenda. He's received so many threats he now sometimes uses an armed bodyguard.
But Swilley, who insists he never had any gay affairs during his marriage, also has supporters, including 5,000 new friends on Facebook. Perhaps most important, there is Debye Swilley, 47, the woman who was his wife for 21 years. Debye says Swilley told her he was gay right from the start. Yet they went ahead and got married, had two children-Judah, 20, a youth pastor, and Jonah, 17-and enjoyed a happy marriage until just a few years ago, when Swilley become depressed and withdrawn. They separated amicably in 2009, setting the stage for his announcement. "Our marriage was not a sham; it was real and beautiful," says Debye. "But I started to feel like I was doing him a disservice. He wasn't happy."
Swilley's revelation is even more stunning given his lineage as a southern preacher. His father, Jimmy R. Swilley, was a minister in the Assemblies of God denomination; his mother, Darlene, was a full-time pastor's wife. "In our church everything was a sin," he says of his childhood in Tennessee and Georgia. "Women weren't allowed to wear makeup; we weren't allowed to go to movies. It was old-school fundamentalist Pentecostalism." The possibility of same-sex attraction, he says, "just didn't exist. And that was made clear to me growing up."
Yet when he was only 4, Swilley felt attracted to males. "That continued all through my teenage years while I'm dating girls, trying to be straight," he says. "Somewhere along the way, I figured I'd get fixed." After joining his father's Atlanta church as an associate pastor, he even counseled parishioners struggling with their homosexuality, helping them, as he puts it, "cast out their demons."
Swilley certainly practiced what he preached, getting married at 24 and having two children (Jared, now 27, and Christina, 25). "I thought, 'All that's wrong with me is that I need to be with a woman,'" he says. His first wife did not know about his orientation; even so, the marriage lasted only five years. Then, in 1987, after starting a storefront ministry that would become Church in the Now, he met Debye at a service. "I never knew a man so charismatic and artsy and just lovely in every way," she says. "We had a very real, very deep love." Swilley says, "I didn't think I'd ever get married again, but when I met Debye, something happened." Before they wed, "I told her, 'I'm gay, but I don't act on it.' She just said, 'I love you and we'll figure it out.' And we did."
But as his ministry grew-it reached a peak of 3,000 members on a 43-acre, three-building campus-so did Swilley's uneasiness about his secret. Debye says her husband went into such a deep depression "it was like he was dying," and she forced the issue by filing for divorce (they now live separately but remain close friends). The dissolution of his marriage prompted Swilley to tell his parents he was gay. They were shocked and challenged, he says, but ultimately supportive. "It has been difficult at times," admits his mother, "but we do stand with our son." His children, too, were blindsided. "It was the last thing I expected," says Jared, frontman for the alternative punk rock band the Black Lips. "He asked if it would affect our relationship, and I was like, 'Of course not.' It took a lot of guts, and I respect him more now."
Still, telling his congregation was another matter. "I was hesitant about him" going public, says his son Judah. "I felt protective of him. We're in the Bible Belt, and sometimes that belt will choke you." But after Tyler Clementi's suicide on Sept. 22, Swilley knew he had no choice. "I wasn't pretentious enough to think I could save the world," he says, "but I thought, 'This is something I could say, and I know what I'm talking about.'" He delivered his sermon with Debye in the front row; afterward dozens of parishioners lined up to hug him. "It took some time for me and my wife to process," says Alan Heusel, a church member for 12 years. "But I look at all the miracles I've seen in his church, and I realized he's no different now than before. It's not if you're gay or not gay; it's what's in your heart that matters."
Swilley, who likes watching Will Ferrell movies with his sons and going to Broadway musicals with Debye, says that since coming out he feels "better, happier; I feel more love toward people." The full impact of his announcement won't be known for some time. But for now he has no regrets. "God loves gay people," he says. "God made me exactly how I'm supposed to be. And now I want to help people enjoy a fundamental right-just to be who they are."
Contributors:
Jeff Truesdell/Conyers.
Advertisement
Today's Photos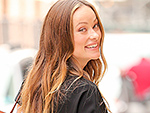 Treat Yourself! 4 Preview Issues
The most buzzed about stars this minute!