People Top 5
LAST UPDATE: Tuesday February 10, 2015 01:10PM EST
PEOPLE Top 5 are the most-viewed stories on the site over the past three days, updated every 60 minutes
Julian Assange: Martyr or Menace?
The Wikileaks Founder Has Released Thousands of Classified Documents, Angering World Leaders. Now He's Been Arrested on Sex Assault Allegations. Is He a Free-Press Hero Or, as Many Believe, a Criminal?
Assange is still obsessed with the inner workings of things-only now he's gone from toys to governments. As founder of the website WikiLeaks.org, Assange, 39, has outraged and embarrassed leaders around the world by publishing hundreds of thousands of classified documents, many of them likely stolen from government servers. Earlier this year, he published half a million classified pages relating to the wars in Iraq and Afghanistan, and in November he engineered a massive dump of secret diplomatic cables that Secretary of State Hillary Clinton called "an attack on U.S. foreign policy."
Now Assange has been arrested-but not on any charge relating to the document blast. On Dec. 7 he came out of hiding in London and surrendered to Scotland Yard, which arrested him "on behalf of the Swedish authorities on suspicion of rape," a police spokesman said. Assange was denied bail and is now jailed pending extradition to Sweden, where he is accused of sex crimes by two women he met at a Stockholm seminar in August. Assange has denied any wrongdoing, saying relations were consensual, and he has suggested the charges are a ruse to shut down WikiLeaks. But that doesn't seem like it will happen anytime soon. "Today's actions against our editor in chief Julian Assange won't affect our operations," read a Tweet from the group. "We will release more cables tonight as normal."
His arrest caps a frenzied few weeks in which Assange became one of the most polarizing figures in the world. To his supporters, he is a brave whistle-blower exposing unethical behavior-or at least information that does not need to remain secret. "In a free society we're supposed to know the truth," said Texas representative Ron Paul, one of his few Washington defenders. But to others Assange is a reckless criminal. "He is not a journalist; he's an anarchist," says State Department spokesman P.J. Crowley. "He has disclosed this material without regard to the risk to real people in difficult circumstances."
Yet for all the attention he has drawn, and all his championing of transparency, Assange himself is something of a mystery. Tall and thin, with wispy white hair and a deep, raspy voice, he has no fixed address and often slept on friends' sofas. He runs WikiLeaks in a shroud of secrecy, with no main office and only a handful of staffers. "He's a very self-reliant, resourceful person," says a former co-worker. "He is affable, but he always keeps a bit of distance."
Assange's renegade streak has roots in his childhood on Australia's northeastern coast, where his parents ran a puppet theater. After they divorced, his mother, Christine, became involved with a man she has claimed was part of a cult. They battled over custody of the son they had together, prompting Christine to take Assange and his half brother on the run. By age 14, he had moved 37 times. "Most of this period...was pretty Tom Sawyer," he told The New Yorker this year. "I built my own raft. I went fishing. I was going down mine shafts and tunnels."
As a teen Assange taught himself computer code and formed a group of hackers called the International Subversives. Known as Mendax, he broke into U.S. Department of Defense computers; in 1995 he was charged with 31 counts of hacking and other crimes. Assange pleaded guilty to 25 charges and was released on bond. "He was not a malicious hacker and did not do deliberate damage," says the source. "It was schoolboy stuff. It was curiosity."
That, say those who know him, is what drives Assange. "He never smoked, and he wasn't a drinker. What he had was a penchant for intellectually stimulating things," says the source. Aside from a few hobbies-used book shops, music-he focused on technology and journalism, interests that led him to create WikiLeaks in 2006. One of the first people he reached out to for help was Daniel Assange, his then-16-year-old son by a former girlfriend. Daniel, now a software designer, turned down the offer, and reportedly has had little recent contact with his father.
WikiLeaks' first major coup, in 2007, was airing cockpit video of a U.S. Apache military helicopter gunning down a group of people that included civilians and journalists in Iraq. Assange will not say where he gets his information, though a former Army intelligence analyst, Pvt. Bradley Manning, is being held on charges he downloaded the classified Iraq and Afghanistan documents.
The day before its founder's arrest, WikiLeaks released another sensitive U.S. diplomatic cable, listing sites related to national security. By then, the justice department had already opened a criminal investigation into WikiLeaks. His supporters say Assange will fight to clear his name and keep his website in business. "Julian is a very brave person," says the source who worked with him. "He's convinced it's worth taking huge personal risks in exchange for getting the truth out to the world."
Contributors:
Simon Perry/London,
Ulla Plon/Sweden,
Louise Talbot/Australia,
Sandra Sobieraj Westfall/Washington,
D.C..
Advertisement
Today's Photos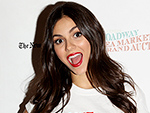 Treat Yourself! 4 Preview Issues
The most buzzed about stars this minute!