People Top 5
LAST UPDATE: Tuesday February 10, 2015 01:10PM EST
PEOPLE Top 5 are the most-viewed stories on the site over the past three days, updated every 60 minutes
Peggy Orenstein |




REVIEWED BY JUDITH NEWMAN
People PICK
NON-FICTION
Orenstein (Waiting for Daisy) is such a breezy, funny writer, it's easy to forget she's an important thinker too. Here, she takes on the mixed messages of "girlie-girl culture"-the land of princesses varnished over with the promise of "girl power"-that seem to have hijacked our daughters' brains. But Orenstein's no pontificator. So, for example, she concludes that princess fixations may not be all about looking pretty and being rescued: Since very little girls don't know gender is immutable, the princess obsession feeds into their desire to prove that they'll stay girls. And when she visits a beauty pageant for 5-year-olds, instead of sneering, she offers up a nuanced examination of class. If Cinderella is an indictment of anything, it's consumerism: It's hilarious, and scary, what marketers will do to reach into our pockets. Something to think about the next time you find yourself opening your wallet as your 4-year-old screams for a Bling Bling Barbie.
J.D. Salinger
by Kenneth Slawenski |




REVIEWED BY MEREDITH MARAN
BIOGRAPHY
Almost as famous for his reclusiveness as for his writing, the author of The Catcher in the Rye wasn't much for self-disclosure. A year after his death, this well-researched biography helps shed light, and it's not always pretty. Slawenski describes a man convinced of his superiority-to the editors who "butchered" his work, to the fans who stalked his rural home. Like his professional relationships, his love life was tumultuous. He dated Charlie Chaplin's future wife Oona before marrying three times and having two children. By the time he died at 91, Salinger's son described his father as having been "in the world but not of it." J.D. Salinger is an invaluable contribution to our knowledge of the man, his demons and the literary legacy that was his most unselfish gift.
THE JOYS OF UNPLUGGING
What happened when journalist Susan Maushart and her kids went cold turkey on tech for (gulp) six months? The Winter of Our Disconnect author says freedom from Facebook and cell phones led to a richer life.
HOW DID YOU DECIDE TO DISCONNECT?
When I came home from work, people were barely greeting me; I saw the backs of three heads. I wanted the closeness we had before Wi-Fi, laptops and handhelds crept up on all of us.
WHAT DID YOUR KIDS THINK?
I bribed them! I said, "If my book gets published, I'll cut you in on the deal."
HOW DID IT WORK?
It was like a trip to the old country. We read the paper, the girls cooked, my son played sax. They read in bed at night. It was freakish.
ANY LASTING BENEFITS?
My son sold his gaming computer; they now go on Facebook fasts. Try a detox-you'll never regret it.
THE WEIRD SISTERS
by Eleanor Brown
Back home to care for their ailing mom, three bookish siblings rediscover their ties. A delightful debut.
CALL ME IRRESISTIBLE
by Susan Elizabeth Phillips
Lucy's marrying Ted, and Meg knows it isn't right! But true love will out, and you'll be charmed.
CARIBOU ISLAND
by David Vann
Uplifting it's not, yet Vann's beautifully spare portrait of a marriage's end casts a singular spell.
In Caroline Leavitt's new novel Pictures of You, a mysterious crash on a foggy highway forever alters two families' lives.
ON THE OTHER HAND ... What's so bad about video games? In her new book Jane McGonigal asserts that they make us more social, better at collaborating and happier.
Cinderella Ate My Daughter
Advertisement
Today's Photos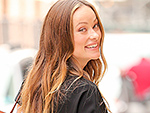 Treat Yourself! 4 Preview Issues
The most buzzed about stars this minute!